Rare Pallas Cat discovers camera, investigates Democratic Underground (EM). Richard Smith sent another clip of the same cat quite a while back, but it didn't include him coming out of his little cave. What an intriguing looking creature!
New Anti-Abortion Legislation Requires Doctors To Scale 18-Foot Wall Surrounding Clinic Onion
Energy From Biofuels Can Match Crude Oil Levels OilPrice
Chinese city sealed off after bubonic plague death Guardian (furzy mouse)
Western economists see Chinese mortgage gusher MacroBusiness
China bank regulator warns on realty risks
Ethiopia Becomes China's China in Search for Cheap Labor Bloomberg
A first look at Thailand's new interim constitution Asian Correspondent. Lambert: "Article 44 = military dictatorship."
The big issue: If not 30 baht, how much? Bangkok Post. Lambert: "Shockingly inhumane junta proposal on health care."
Spain Arrests Freed Gitmo Captive Running Jihadist Recruitment Network Judicial Watch (furzy mouse)
Obama's Foreign Policy and the Future of the Middle East Chas Freeman (Chuck L)
Debt deal is impossible, says Argentina Financial Times
Argentina: The RUFO Crazy Anna Gelpern, Credit Slip
Gaza
Ukraine
EU rifts scupper new Russia sanctions Financial Times

Malaysia Airlines MH17 crash: An audience with Alexander Borodai the man whose fighters are accused of downing the plane Independent

"No Perry Mason Moment": US Intelligence Admits "No Direct Evidence Linking Russia to MH17" Michael Shedlock (furzy mouse)
Big Brother is Watching You Watch
Forensic scientist identifies suspicious 'back doors' running on every iOS device ZDNet (furzy mouse). Stupid phones rule!

Italy gives Google 18 months to comply with European privacy regulations Guardian

After 13-year struggle, U.S. faces counter-terror fatigue: panel Reuters (EM)
Obamacare
New Questions on Health Law as Rulings on Subsidies Differ New York Times
Hillary Clinton has made $12 million since leaving the State Department Daily Mail (Li)
Top lawmaker wants corporate tax loophole 'plugged now' Reuters
Calif. OKs $500 fines for wasting water USA Today
Editorial: Perry's plan to add troops to border won't ease this crisis and Border sheriffs pan Perry's plan to send National Guardsmen Dallas Morning News (furzy mouse)
Race for North Dakota's agriculture commissioner is all about oil Reuters (EM)
Border Patrol agents hold Iowa Boy Scouts at gunpoint for taking a picture of them Raw Story (furzy mouse)
Deutsche Bank's U.S. Operation Has Deep Reporting Flaws, Exam Finds Wall Street Journal. We have repeatedly pointed out that the former general counsel of Deutsche for the Americas from 2004 to 2009, Robert Khuzami, was later head of enforcement at the SEC. The problems that the NY Fed cites were clearly longstanding. The language on the bank's financial reports is simply damning: "low quality, inaccurate and unreliable. The size and breadth of errors strongly suggest that the firm's entire U.S. regulatory reporting structure requires wide-ranging remedial action." And these errors are big enough to render Deutsche's public filings inaccurate, something which would be on the SEC's beat.
Why you may be paying for someone else's mortgage relief Washington Post
Class Warfare
Republicans reach out via Silicon Valley Financial Times. Consistent with Mark Ames' reporting.

Detroit, Other Cash-Strapped US Cities, States Slashing Pension Benefits While Subsidizing Professional Sports Stadiums David Sirota, International Business Times

Sharecropper journalism at Forbes Columbia Journalism Review
Some small thoughts before I go Golem XIV (Li)
Jonathan Schell, "The Path to a New 1914? How America Chose War After 9/11" TomDispatch
Antidote du jour (furzy mouse):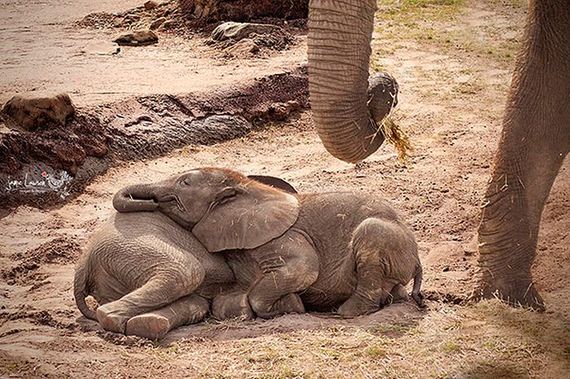 See yesterday's Links and Antidote du Jour here.