[VIDEO] Mountain lion caught on video fishing the Blackfoot Independent Record (diptherio)
Seals discover offshore wind farms are all-you-can-eat seafood buffets Grist
In pictures: Red Bull pilot Péter Besenyei flies through the narrow Corinth Canal Telegraph (furzy mouse)
Prototype Display Lets You Say Goodbye to Reading Glasses MIT Technology Review (David L)
Verizon and the Mystery of the Zombie Phone Lines Josh Marshall, TPM. Crapification or fraud?
Man ejected from Southwest flight for tweeting that a gate agent was rude ars technica. General rule: when the agent said, "call the cops" you can be sure she meant call the airport security guards, who are not real cops. Any time airport ground staff make threats, call 911 immediately and tell them you are being physically threatened and are concerned about your safety. I'm told by someone who was forced to resort to this device twice (for refusing to back down over inexcusable airline screw ups) that this works. Of course, he could have gotten on the plane first and then tweeted….
Americans Are Eating Fewer Salads Than in Decades Bloomberg. Includes promo of salad chain, but you can read past that.
Global value chains offer opportunities for growth, jobs and development, but more must be done so all countries and firms can participate equally, according to a new OECD-WTO-World Bank Group report OECD (Lambert). Have not read the report, but the summary has way too much consultant doublespeak and too many calls for more more openness in services for me to trust it as far as I can throw it. Looks like a justification for TPP, the TTIP, and TISA. Ugh.
BRICS: Progressive Rhetoric, Neoliberal Practice Triple Crisis
The Chinese overbuild is massive MacroBusiness
Thailand: Revolution by Motorcycle? New York Review of Books (Lambert)
Luxembourg fights for its low-tax regime Financial Times
Gaza
Qatar's Purchase Of Billions Of US Weaponry — And Support For Hamas — Shows How Awkward Foreign Policy Can Be Business Insider

US lifts ban on flights to Tel Aviv Financial Times
Ukraine
This piece is notable because it appears to catch the Ukrainian government spokesman in a clear lie, though the article does not point out the discrepancy, despite the fact that it is provided by the reporters-on-the-ground themselves.

First off, of the two conflicting accounts of how high the jets were flying (eyewitness vs Ukrainian government spokesman), only the one made by the "paid liar" invokes SAMs in this latest downing.

Most notably, the NYT reporters in fact — boldface is mine — confirm the "flying low" aspect in real time – "buzzed overhead" is not the way one would describe a high-flying jet aircraft:

At a small checkpoint by a cornfield about six miles away, a rebel fighter who identified himself as a 41-year-old coal miner said he saw the two planes come down about noon. He said the fighter jets had been flying low, apparently to drop a payload, when they were hit and the pilots bailed out. The man said rebel fighters were searching for the pilots in the surrounding fields.

"It is a hunt," he said, looking to the east toward the site. "They're lying in the corn. It could take all night." As he spoke, more fighter jets buzzed overhead, but they did not drop any bombs.

By contrast, Mr. Lysenko, the Ukrainian military spokesman, said the two fighters that were brought down Wednesday were flying at an altitude of 5,200 meters, or more than 17,000 feet, putting them beyond the typical range of shoulder-fired antiaircraft missiles.
Big Brother is Watching You Watch
Obamacare Launch
Health Reform and Changes in Health Insurance Coverage in 2014 NEJM. Lambert: "As if rental extraction were the solution instead of the problem."

17 Percent Now Oppose Obamacare for Not Being Liberal Enough Jon Walker, Firedoglake
Bill Clinton 'could sabotage' Hillary's run for President as he is 'deeply conflicted' about being 'trapped and leashed' as America's First Gentleman, bombshell book claims Daily Mail (Li)
Stunning New York Times story: U.S. Attorney Preet Bharara just put a wrench in Gov. Andrew Cuomo's political plans Daily Kos. My e-mail to a plugged-in colleague: This is great, but why is this happening?" The reply: "Hillary." Nevertheless, if Hillary allies in the DoJ bring Cuomo down a few notches, this will be one clear positive outcome of her candidacy. Update: Stress that I wrote "Hillary allies". There's no reason to think the Clintons have any personal hand in this; in fact, I am told that the Clintons and Cuomo are close.
Buffalo Teachers Federation Backs Zephyr Teachout for Governor Buffalo News (DCBlogger)
Ryan to propose deficit-neutral anti-poverty plan Washington Post
Control of Senate May Hinge on Georgia Race New York Times
Texas-Mexico Oil Pipelines Offer Cover for Smugglers' Violence Businessweek
AG Schneiderman Serves Notice of Intent to Sue Long Island Companies and Their Principal in Joint Federal-State Mortgage Rescue Fraud Sweep Long Island News (Max). Better than not going after them, but still small fry.
FedEx Indicted for Shipping Drugs for Online Pharmacies BusinessWeek (furzy mouse)
The Fed may have scope to keep interest rates low past mid-2015, IMF says Bloomberg
Some Money Market Funds Will Have to Be Honest With You Matt Levine, Bloomberg. This is typical Levine, clever, easy-breezy, but manages to finesse the issue, which drove Paul Volcker nuts: which is that society already has a place where you put money you don't want to lose. It's called a bank deposit. It has a guarantee up to a number which is plenty high enough for normal people. Banks have to buy deposit insurance and are regulated. Money market funds have gotten people to think they are as safe as bank deposits, except they aren't (well except they are because they were bailed out). The SEC's efforts at "split the difference" solution were clearly the result of industry lobbying, and don't go far enough to address the issue of people taking risks that they don't think they are taking. If the industry wants to continue to have $1 net asset values for retail investors, have them buy deposit insurance too or be govvie only funds.
Providence Journal loses bid for hedge fund records related to state pension system Providence Journal. Peter K:
What makes this story particularly fun is one of the arguments the Treasurer's office made for not considering these documents public records. On page 12 of the Attorney General's office ruling they reference that the Treasurer's attorney argued that in a broad sense, refusal to release compensation information for hedge fund managers is justifiable because:

Fund managers keep this information confidential to help preserve the productivity of their staff and to minimize attention around their own compensation. Such attention led to the kidnapping of prominent hedge fund manager Eddie Lampert in 2003.

Nice to see Treasury staffers so comfortably parroting industry talking points, huh?
Class Warfare:
Violent Attacks on Homeless in Albuquerque Expose City's Ills New York Times

Nearly one quarter of US children in poverty WSWS (Tyler)
Antidote du jour (furzy mouse):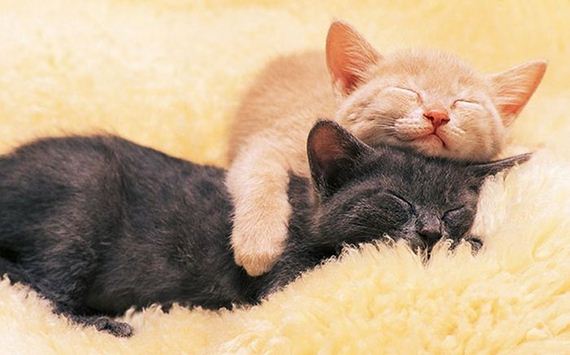 See yesterday's Links and Antidote du Jour here.