Guy Walks Into a Bar New Yorker (Lambert). Trust me, you have to read this.
The annual golden retriever migration has begun @TechnicallyRon
The Nation, the Global Game and the Weight of it All The Junto. Lambert: "A good World Cup wrap up."
Sierra Leone's chief Ebola doctor contracts the virus Reuters (EM) :-(
Globe-Trotting Virus Hides Inside People's Gut Bacteria NPR (David L)
Antarctica's Point of No Return Project Syndicate (David L)
The IOT Meets the Endangered Species Act IoT World (David L)
The Server Needs To Die To Save The Internet TechCrunch (David L)
Signs of things to come Economist
Algorithms, games, and evolution Proceedings of the National Academy of Sciences
I.M.F. Reduces Its Forecast For Global Growth in 2014 Associated Press
IMF fears ultra-low rates are fuelling asset bubbles Ambrose Evans-Pritchard, Telegraph
Xi bolsters Latin America ties with string of lucrative deals Asian Correspondent
China's Detour on Highway to Default William Pesek, Bloomberg
McDonald's Hong Kong pulls chicken nuggets over supplies from 'rotten food' plant South China Morning Post
Dutchman, Thai in 'global drug network' Bangkok Post
A Secret in Cyprus Bank Bailout Stirs Resentment New York Times. Anotonis: "So frustrating that PIMCO/CBC gifted 20% of Cyprus GDP to the Greek banking system."
Gaza
Ukraine
Big Brother is Watching You Watch
Families of Jean Charles de Menezes, Stephen Lawrence and Ricky Reel spied on by undercover police officers Independent. Lambert: "Mealy mouthed non-apology apology."
Obamacare
Halbig Decision Puts Obamacare Back on the Front Burner and Will Give Republicans a Huge Political Headache Health Care Policy and Marketplace Review

VT's Shumlin hires Jonathon Gruber to vet single payer funding proposals, for $400K Corrente. Lambert "This is very unlikely to be good."
U.S. Considering Refugee Status for Hondurans New York Times
Fun and games with transfer pricing Middle Class Political Economist. Kenneth Thomas:
Further follow-up on the AbbVie inversion. It turns out that the company is declaring 90-95% of its profits to be "foreign" even though over half of its sales are in the US and its big drug, Humira, was developed in the US. Looks like the typical Irish patent transfer scandal.
Obama Seeks to Close Loophole That Firms Use to Shield Profits Abroad New York Times (furzy mouse)
Yup. Confirmed. Andrew Cuomo is one corrupt bastard Daily Kos. Lead story on their daily e-mail (I did not sign up for it!!!) and # is an insistent piece that Warren is not running. Kos is an amplifier of Democratic Party messaging, and has for a while been loud and explicit on "Hillary is inevitable."
Teachout calls on Cuomo to answer Moreland questions Capital New York (Lambert). Who'd have thunk it? The NY governor race might turn out to be interesting and even important.
SCOOP: Koch-backed Reason magazine's 1976 Holocaust denier "special issue" Mark Ames, Pando
The Existential Battle for the Soul of the GOP National Journal (fresno dan)
Rand Paul: 'I wouldn't question' Israel POLITICO
Army War College Starts Plagiarism Inquiry of Senator John Walsh's Thesis New York Times (furzy mouse)
Norfolk Southern sues to block disclosure of crude oil shipments McClatchy
Another Export Route for Oil Sands Blocked OilPrice. A second article on the South Portland, Maine move, underscoring how serious the implications are for the industry.
Drought drains critical US water supply Financial Times. Subhead: "Researchers shocked by depletion of Colorado River Basin."
Struggling Life Insurers Look to Middle-Class Wall Street Journal. There are any members left to find?
Record Student-Loan Debt Prompts Treasury Push to Stem Defaults Bloomberg
The Good Germans: Inside the Resistance to the Nazis Foreign Affairs (Lambert)
Discharged London Review of Books (Lambert). An American Good German of sorts writes.
The Gray Light of Morning Archdruid. Today's must read.
Antidote du jour: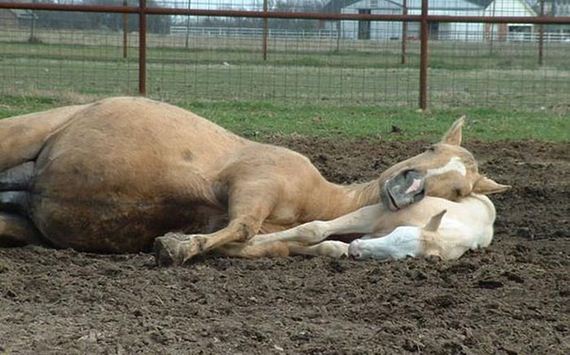 See yesterday's Links and Antidote du Jour here.