Impala Live (Chuck L). An official lookout camera.
Wildlife loss link to child slavery BBC
Kudzu That Ate U.S. South Heads North as Climate Changes Bloomberg
Urban Jungle a Tough Challenge for Google's Autonomous Cars MIT Technology Review. Thank God. But I can see autonomous vehicles being used for deliveries from manufacturers to warehouses outside urban areas.
Wikipedia blocks 'disruptive' page edits from US Congress BBC (furzy mouse)
Chinese government defers another default but only for the time being South China Morning Post
Thailand's Military Government Thinks John Oliver Is a Threat to Its Monarchy VICE (Lambert)
The current ECB programs create a QE-like environment, setting up for moral hazards Walter Kurtz
Public furious at competent bankers Daily Mash
Brazil injects $20bn into banking sector Financial Times
Central American leaders criticise US border policy Guardian
Judge Griesa Makes History Altering US Governance Counterpunch
You Say Poignant, I Say Depressing Mark Weidemaier, Credit Slips. Key sentence: "What has been clear all along, but is now being acknowledged openly, is just how much the rulings in this case have been motivated by pique that Argentina refused to pay money judgments issued by US courts."
Gaza
Ukraine
Iraq
ISIS Destroys Jonah's Tomb In Mosul, Iraq, As Militant Violence Continues Huffington Post (furzy mouse)

Isis 'may be on UN war crimes list' BBC

The ISIS Crackdown on Women, by Women Atlantic (Swedish Lex)
Big Brother is Watching You Watch
Nest Hackers Will Offer Tool To Keep The Google-Owned Company From Getting Users' Data Forbes

FBI Refuses to Release Drone Privacy Assessment MuckRock

Trust No One Malcolm Gladwell, New Yorker
Obama Running Out of Time to Fill Vacant Fed Board Seats Bloomberg
Robert Rubin: How ignoring climate change could sink the U.S. economy Washington Post. The official dog whistle that the neoliberals have decided Something Needs to Be Done. Which probably means they've figured out a way to keep their position secure while making some changes.
Why Obama's 'economic patriotism' is bunk CNBC
Gawker no longer even trying to pretend it's not grotesquely hypocritical on tax Pando
Congressman Mistakes Two Senior US Gov't Officials For Foreign Indian Gov't Officials Techdirt (Chuck L)
Left Coast Rising Paul Krugman
Chris Christie, In Colorado, Slams Legalized Marijuana — Unlike Rand Paul, His 2016 GOP Rival David Sirota, International Business Times
Abbey's ghost explains why we're in Arizona – in summer Arizona Central (David P)
Federal Reserve's Rate Debate Looks Set to Heat Up WSJ Economy
Citi Wasn't So Clear on What 'Hidden Orders' Meant Matt Levine, Bloomberg
Former Bear Stearns chairman Greenberg dead at 86 Reuters. Ace required all Bear partners to give 5% of their income to charity.
Alan C. Greenberg, 86, Dies; Led Bear Stearns in Good Times and Bad New York Times
Class Warfare
Obama Campaign Vets: Pay Us $5,000 To Learn — And Work On A Campaign BuzzFeed. ZOMG, as Lambert would say. Now you have to pay to work for free. And this scheme was created by Team Dem.

The Onshoring Myth? Project Syndicate (David L)

Rewriting History on Doctor Shortages: Protectionists Bury the Bodies Dean Baker (Carolinian). One of Baker's pet peeves has been protectionism (as in what amount to cartel strategies) in various professions.

Why "Can't Make Ends Meet" Trumps "Poverty" Bill Moyers. Wow, I can't quite wrap my mind around this. Poor people don't want to think of themselves as poor because "poor" is pejorative. But "fat" is pejorative too and a formerly fat person, I didn't try thinking of myself as not being fat. The reason this bothers me is that it strikes me as a not healthy coping strategy, and I don't necessarily mean personally, but politically. If you deny being in the group you are in, you won't align yourself with fellow members to demand better treatment. One might even go Machiavellian and contend that the denigration of the poor has proven useful in inhibiting them about organizing.

Cheer – Inequality is Falling Globally!! (and similar nonsense) Pieria
Antidote du jour: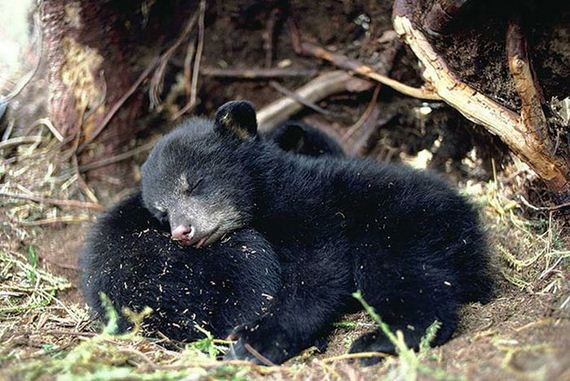 See yesterday's Links and Antidote du Jour here.