Dear readers,
We are looking into various site enhancements, and could very much use the input of someone who knows SEO, since some of the things we think would be plusses for our audience might earn us Google demerits. Our questions are pretty focused, so we are not looking for wide-ranging advice (although if someone were game, we'd be receptive). Please note that we are looking for advice ONLY from someone who has a good handle on the various revisions that Google made in its algorithms in its Panda and spam updates in May. If you are willing and able to help, please e-mail yves-at-nakedcapitalism.com with "SEO" in the subject line.
The Pros And Cons Of Militarizing The Police Onion (David L)
'There is full reason to expect an eruption' of Iceland's largest volcanic system Washington Post
Recycling old batteries into solar cells PhysOrg (Chuck L)
The Emerging Pitfalls Of Nowcasting With Big Data MIT Technology Review (David L)
Study finds direct link between online price competition and longer flight times PhysOrg (Robert M)
Biology Student Faces Jail Time for Publishing Scientist's Thesis on Scribd Scientific American BN: "Colombian copyright law was reformed in 2006 to meet the stringent copyright protection requirements of a free trade agreement that the country signed with the United States."
NSW Government Plans To Give Business 2 Votes Each In City Of Sydney Council Elections Business Insider (Dr. Kevin). Whaaat! The problem is Sydney annexed Bligh, which includes "suburbs," meaning residential neighborhoods, like East Sydney and Potts Point.
'Paramilitarizing' the South China Sea Asia Times
Rising unrest may threaten China economy CNBC. An old sub-current becoming a flood?
Troubles with Thai Studies Harvard Crimson. Wow.
Mong La: Myanmar's lawless region where anything goes BBC
Bundesbank Warns on German Growth Wall Street Journal
The Italian Runaway Train Ed Hugh
Credit Suisse Caught Up in Espírito Santo Mess Wall Street Journal. Michael C: "Another case of retail investors v structured product seller. In this case score one (maybe) for the little guy. They complained early enough to force the regulators to respond. Who knows if they'll ever get paid by the bankrupt bank?"
Golden Dawn neo-nazis: The militia arm of the systemic establishment!" failed evolution
Citibank could lose its Argentina banking license New York Post. Michael C: "Kudos to the vultures and Judge Griesa for discovering a unique solution to the TBTF problem, cutting off their profitable foreign limbs."
Ukraine
August 18th News from Novorussia from the ANNA-News agency + commentary Vineyard of the Saker (MJL)

MH17 Verdict: Real Evidence Points to US-Kiev Cover-up of Failed False Flag 21st Century Wire (furzy mouse)

A new prelate for Ukraine: The sound of eggshells cracking Economist
Iraq
Troops in Iraq Rout Sunni Militants From a Key Dam New York Times

Poll: How far should U.S. go in Iraq? USA Today. Propaganda, as usual, is working. Public opinion shows a higher percentage favoring intervention than a month ago.
Big Brother is Watching You Watch
Imperial Collapse Watch
Engineering Failed States: The Strategy of Global Corporate Imperialism Gilbert Mercier (Chuck L)

Rise of America's Secret Military Learnist
Obama Is Seen as Frustrating His Own Party New York Times. This is a feature, not a bug.
Krugman: War Is BAD for the Economy George Washington
U. S. farmers fight poisonous wheat fungus with cleaning, waiting Reuters. EM: "'Ewww!' line of the day doe to this piece, with its 'The "head scab" fungus can produce vomitoxin'. Three disgusting-sounding terms – 'head scab', 'fungus' and 'vomit' in one 7-word snip – a real accomplishment.
Ferguson
More on the newly released autopsy report of Michael Brown Daily Kos

Attorney For Ferguson Market: NO ONE From His Store Called 911 To Report Cigar Theft Daily Kos

Holder to travel to Ferguson as U.S. role expands Washington Post. Someone from the Administration should have gone there days ago. That's crisis management 101. Even if you take care to do nothing because the facts are not yet in, making a statement via a physical presence that you understand that there is a real problem and you are on the case is crucial. And I guarantee the cops would have toned their thuggery down if Someone Important had shown up.

Some flare ups, but no meltdowns in Ferguson St. Louis Today

Over 7.8 million tweets have mentioned #Ferguson in the past 9 days Pando
Militarized Police Don't Calm Things Down Bloomberg
Every item distributed to local law enforcement by the Pentagon's 1033 program over two years MuckRock (Deontos)
New York Regulator Announces Settlement With Bank Consultant PwC New York Times. The two year prohibition is a big deal.
36,000 Madoff Victims Have Not Received a Dime in Restitution; 1,129 Fully Paid Pam Martens
This Never Happens, Right?: Regulators Push a Flawed Solution (RA)
Blame Employers, Not Workers, for Any Skill Gaps WSJ Real Time Economics. Someone notices the unreasonable expectation that companies need not train workers.
In Phoenix, a Realty Check as Market Moderates Wall Street Journal. Housing.
Class Warfare
Peak Inequality: The .01% And The Impoverishment Of Society David DeGraw

Blackie, in Wantaugh, NY Angry Bear. Another sad reminder of the costs of the crisis.

Average cost of raising a child hits $245,000 CNN. No wonder no one can afford to retire. If you have kids, how can you save enough? EM: "These types of metrics are very useful in that they provide a more reliable indicator of real-price inflation than the fake-beyond-belief CPI. Here, the 10x increase since 1960 implies an average annual inflation rate of around 4.4%. As this survey does not include college education costs, factoring those in would give an even higher inflation rate."

Robots Rising MIT Technology Review (David L)

The ownership of the machines Digitopoly (David L). Important.
The Mitzvah Factory Southern Investigative Reporting Foundation. Impressive reporting.
Antidote du jour: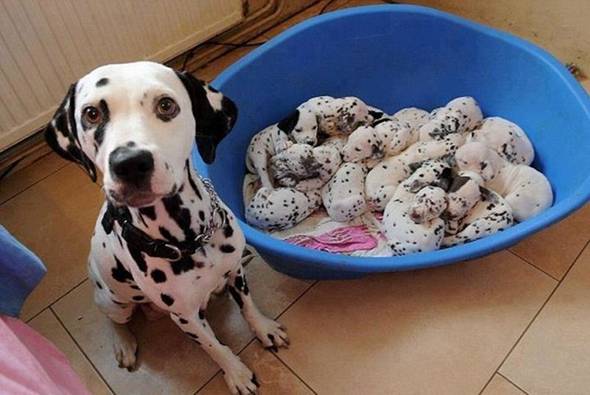 See yesterday's Links and Antidote du Jour here.