Again, an excessive number of links, but when so much is happening, it's hard to cut down without cutting into bone. However, we can't keep up this pace indefinitely without risking physical collapse, so carpe diem. –lambert
New Plant Language Discovered Discovery
In a time of widespread violence and disease, good news is no news Rational Optimist. "Is this the most ghastly silly season ever?" 
GOLDMAN: Here's The Simple Reason We're Probably Not About To Have Another Huge Crash Business Insider 
Fed blow to banks over 'living wills' FT
No Fed fireworks, but plenty of clues, expected at Jackson Hole Reuters
US banks plan ahead for UK exit from EU FT. "Legal entity optimisation."
London Home Asking Prices Plunge Most in More Than Six Years Bloomberg
Papering over the cracks Herald Scotland (RS). More RBS follies.
San Diego Pension Dials Up the Risk to Combat a Shortfall WSJ
Big Brother Is Watching You Watch
A National Debt Registry? Credit Slips. It's always possible to make things worse….

Rusbridger – Handmaiden to Power Craig Murray
Inside the Grand Jury: Why Texas Governor Rick Perry Was Charged with Two Felonies Vice
High fashion, expense for Hillary travel Las Vegas Review-Journal. And presidential suites (!).
#BBCtrending: Diner offers discount for praying customers BBC. Ph'nglui mglw'nafh Cthulhu R'lyeh wgah'nagl fhtagn!
Ukraine
Progress in 'difficult' Ukraine talks, says Germany BBC

Ukraine says its troops make breakthrough in rebel stronghold Reuters

Europe risks deeper economic crisis as Russia buckles and defaults mount in Ukraine Ambrose Evans-Pritchard, Daily Telegraph
Iraq
Iraq's Kurds Seize Most of Largest Dam After U.S. Strikes Bloomberg

The Common Enemy George Packer, The New Yorker. At last! Plus ça change…

Iraq Illusions NYRB
Ebola patients flee as Liberia clinic looted Al Jazeera
Ebolanomics New Yorker
Transplant Brokers in Israel Lure Desperate Kidney Patients to Costa Rica Times
Gaza
Phantom Bids LRB. The Palestinian Authority and its detractors.

Penang police refute denial of probe against teen for 'liking' pro-Israel FB page Malaysia Mail
The Shortest Distance Between Palestine and Ferguson Counterpunch
Ferguson
Missouri ACLU, authorities reach agreement on recording of police Politico
Class Warfare
Across Asia's borders, labor activists team up to press wage claims Reuters

Europe pessimistic on income equality as Americans cling to dream FT. "And some are more equal than you can possibly imagine."
How to Talk About Climate Change So People Will Listen Charles Mann, The Atlantic
Reply to "Libertarianism Is Very Strange" Boston Review
Antidote du jour (via)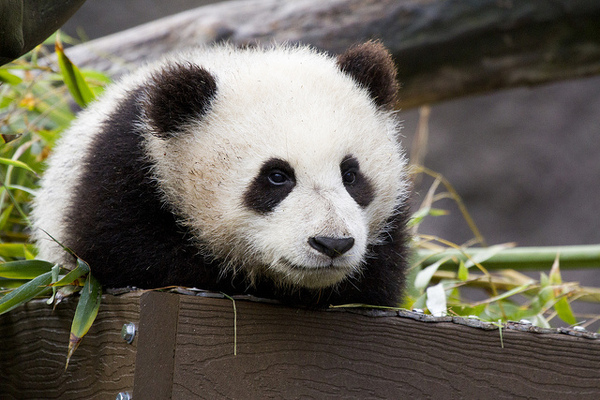 I know we had another panda the other day, but Furzy Mouse sent in this bonus antidote:
See yesterday's Links and Antidote du Jour here.