Dolphin tours cancelled at Mexico travel conference Guardian (furzy mouse)
The High Cost of Cheap Meat Project Syndicate
Deutsche Bank: Ignoring food price pressures could be a mistake Walter Kurtz. Instead of "Let them eat cake," it's now "Let them eat CPI."
Uber hires former Obama advisor (and shady telecoms consultant) David Plouffe to lead insurgent war Pando
Apps: Growing pains Financial Times (David L)
Ebola
Liberia Battles Ebola Epidemic Atlantic (furzy mouse)

Ebola update MacroBusiness
No One Wants You to Know How Bad Fukushima Might Still Be Vice
Citi eyes Japan retail banking exit Financial Times
Troubles with Thai Studies Harvard Crimson. Double whaat? Note we linked to this yesterday. It basically argued that the creation of a Thai Studies program was a not-very-well veiled device to promote the Thai monarchy.
London among Europe's least 'liveable' cities, according to index Financial Times. Worse than Detroit! The result of income inequality.
Argentina proposes voluntary debt swap Financial Times
The Coup Announcement In Afghanistan Moon of Alabama
Gaza
Israeli Strike in Gaza Hits Family of Hamas Military Commander New York Times
From The Holocaust To The Massacre In Gaza Through Ben-Gurion Airport Miko Peled (Brendan)
Ukraine
Ukraine Overnight Interest Rates Soars to 17.5%; External Debt Cannot Be Paid Back; Ukraine Demands Rebels Surrender Michael Shedlock
Putin Meeting Leaves Kiev With Tough Choices Wall Street Journal
Iraq
U.S. Success Spurs Push for More Iraq Attacks Wall Street Journal. Charming.

Neither Obama Nor Congress Seems Eager for a Vote on Military Action in Iraq New York Times
Imperial Collapse Watch
The American Cult of Bombing, Why You Should Expect More Bombs to Be Dropped Everywhere TomDispatch

Pre-empting Imperial Wishes CounterPunch
Big Brother is Watching You Watch
Google removes 12 BBC News links in 'right to be forgotten' BBC (furzy mouse)

Julian Assange and Extradition CounterPunch
Obamacare
Just Released: Firms Weigh in on Affordable Care Act in August Business Surveys Liberty Street Economics

Obamacare Losing Power as Campaign Weapon in Ad Battles Bloomberg. Given the ability of Madison Avenue experts at selling just about anything, I suspect something else is at work, namely, that the Republicans wont't get that much more in donations from small to medium sized businesses (the part of their base that they'd target for fundraising based on this sort of messaging) versus what they lose from the big fish in the medical-industrial complex who win from Obamacare (which was the real intent, after all.
Causes of War Krugman Overlooked Firedoglake
Salon still peddling narratives of Democratic weakness Lambert
Ferguson
Activists point to outside agitators to blame for Ferguson violence Raw Story

Police in Ferguson are violating the First Amendment, legal expert says DW
'Severe' drought covers nearly 99.8% of California, report says PhysOrg
Fed
Market Betting on 'Full Dovish' Yellen at Jackson Hole WSJ MoneyBeat

Why You Should Care About Jackson Hole Mohamed El-Erian Bloomberg
Are we facing yet another foreclosure crisis? Housing Wire
A Short History of Postal Banking Slate
Americans eat most of their meals alone MarketWatch
Antidote du jour: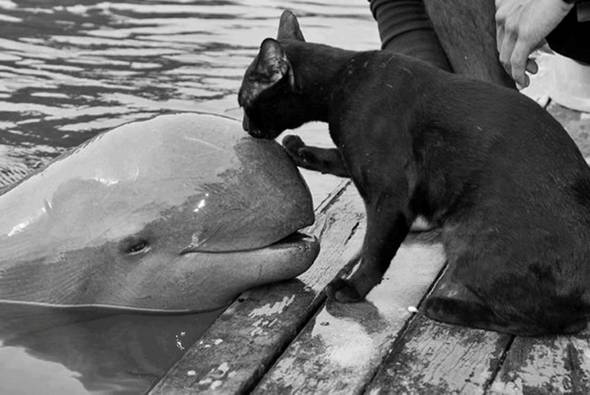 See yesterday's Links and Antidote du Jour here.