How to Tell a Sociopath from a Psychopath Alternet. News you can use!
New treatment for depression shows immediate results Harvard Gazette
S&P 500 Caps Worst Week Since 2012 as Crises Offset Data Bloomberg
Job Market Shows New Gains, but Pace Eases Times
The 'meh' economy: What it means for 2014 Politico 
CORRECTED-UPDATE 1-U.S. Treasury unveils delayed know-your-customer rule Reuters (RS) and Don't be misled by Vince Cable's talk of corporate transparency The Conversation (RS)
Wall Street Faces New U.S. Scrutiny of Derivatives Tactic Bloomberg
Regulators worry that the asset-management industry may spawn the next financial crisis Economist. "The worry is that herding among fund managers might lead to a general sell-off."
The hare gets rich while you don't. Back the passive tortoise FT
Exclusive: JPMorgan's proposed $4.5 billion deal to be accepted for most trusts Reuters. 5:00 Friday: "Trustees representing investors in JPMorgan Chase & Co's (JPM.N) $4.5 billion settlement over money-losing mortgage-backed securities are expected to accept the bank's proposal for the vast majority of their trusts."
A bubblegum fix for banks will make finance safer Gillian Tett, FT. "Legal Entity Identifiers" will, hilariously, be treated as "public goods."
Of Course Argentina Defaulted Foreign Policy. "In 2005, Argentina passed a law forbidding policymakers from renegotiating with the holdouts." So settling with Singer would expose Kirchner and Kicillof to criminal prosecution….
Central America Crisis Belies CAFTA's Empty Promises Eyes on Trade
Big Brother Is Watching You Watch
Obama Expresses Confidence in C.I.A. Director Times (some history).

Obama adds fuel to CIA controversy by saying agency tortured terror suspects McClatchy. Obama: "We did a whole lot of things that were right, but we tortured some folks." I have always hated the Beltway locution "folks," but rarely more than at this moment. And the faux reasonableness and studied informality of "We did a whole lot of things that were right, but…" makes me want to throw up.

It's About the Lying Dan Froomkin, The Intercept. It's not the crime, but the cover-up? Nevertheless, good to see Froomkin, a forgotten hero of Bush-era blogging.

'We Kill People Based on Metadata' NYRB (PT)
Sneaky broadband data caps imperil the Internet's future InfoWorld
Andrew Cuomo hires criminal lawyer to represent governor's office as scandal over Moreland anti-corruption commission grows: sources Daily News. Pass the popcorn, Hillz!
ObamaCare
Suddenly, Obamacare is more unpopular than ever WaPo. "Kaiser pollsters said it's not clear what drove the change in opinion this month." Heaven forfend that anybody and especially HHS should investigate "customer" satisfaction with the policies.

Average California Obamacare Rate Increase Only 4%––Success!!! Health Care Policy and Marketplace Review
CDC: Avoid non-essential travel to Ebola nations USA Today
Ukraine
Gaza
Israel bombards Rafah after soldier disappears amid Gaza ceasefire collapse Guaridian

Qatari and Turkish roles in Gaza talks coloured by regional power play Irish Times

The Gaza war's violence has put Israel's soul in the balance Daily Star
With Syria buried in the news, hopes fade for ending world's bloodiest war Al Jazeera
Open Letter Condemning the Thai Junta's Interim Constitution New Mandala. "We regard the Interim Constitution as Thailand's most anti-democratic constitution in half a century."
Coup as counter-insurgency in Thailand Asia Times
Thitinan Pongsudhirak: Geopolitical ripples from Thailand's coup Nikkei Asian Review. Thailand not a sideshow, people.
Changing Asia: China's high-speed railway diplomacy The Strategist and Thailand's ruling junta approves China rail links worth $23bn Guardian. Pivot toward Isaan? 
Driverless Cars on UK Public Streets Starting January; Transforming Personal Mobility; Taxi and Truck-Drivers Targeted Mish's Global Economic Trend Analyis
The Other Aging of America: The Increasing Dominance of Older Firms  Brookings. "[I]t has become increasingly advantageous to be an incumbent, particularly an entrenched one."
Gloomy Pageant LRB. Don't say "privatization." Say "marketization."
Antidote du jour: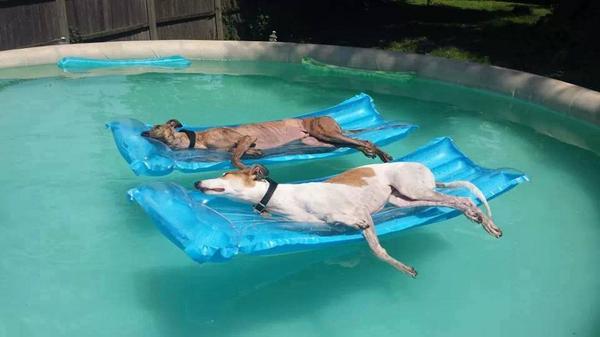 See yesterday's Links and Antidote du Jour here.