7.0 magnitude earthquake hits central Peru CBS News
Western drought causes Earth's surface to rise as water levels drop LA Times. Sea level rise problem solved! OK, not quite. This is groundwater levels we're talking about, not the ocean.
Robots Able to Pick Peppers, Test Soil, and Prune Plants Aim To Replace Farm Workers Singularity Hub
Young blood to be used in ultimate rejuvenation trial New Scientist
Congo declares Ebola outbreak in northern Equateur province Reuters. Congo is not contiguous to any of the four African nations experiencing the latest outbreak, although Congo has had several ebola outbreaks in the past, and this could be a different strain.
Ferguson:
Private equity's goose is 'overcooked' Financial Times
The US Is One Of The Last Developed Countries Where It Can Still Take Days For Money To Show Up In Your Bank Account Business Insider
Toward a Universal Ability to Repay Requirement Adam Levitin, Credit Slips
US official behind $36bn bank settlements Financial Times. An embarrassing beat-sweetener for the pink pages.
Sacramento federal court jury acquits 4 in local mortgage fraud case The Sacramento Bee. Our friend Bill Black actually testified for the defendants in this one.
Mortgage Foreclosures 2015: Why the Crisis Will Flare Up Again Some idiot named David Dayen, New Republic
Iraq/ISIS:
Sparks Fly on Privatizing Air-Traffic Control WSJ
Adjunct professors fight for crumbs on campus The Washington Post
National union offers Karen Lewis $1M to run for mayor WGN-TV
Cambodia's growing rat meat trade BBC
Tony Blair gives Kazakhstan's autocratic president tips on how to defend a massacre Telegraph. I didn't think it was possible for my opinion of Tony Blair to lower.
Big Brother is Watching You Watch:
For sale: Systems that can secretly track where cellphone users go around the globe Washington Post

Hilary Mason Turns Big Data Into Plain English Ozy. Nice to meet the types who are profiting off of all of this.
Richard Attenborough, Actor, Director and Giant of British Cinema, Dies at 90 NYT
Zaha Hadid suing New York Review of Books over Qatar criticism The Guardian
Austrian party rues disappearance of 400 garden gnomes BBC News
Antidote du jour: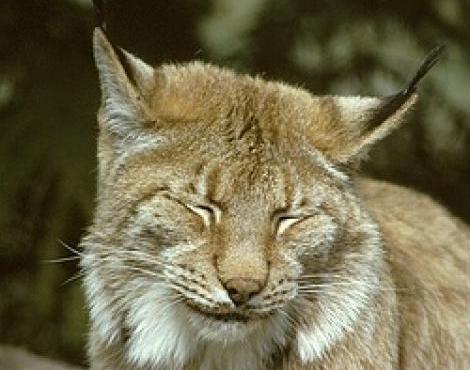 See yesterday's Links and Antidote du Jour here.