Thousands of dolphins dive through sparkling clear waters as they migrate along the coast of South Africa Daily Mail
Plants Can 'Talk' To Each Other by Clicking Their Roots Inhabitat (original)
Autonomous mini helicopters hunt down invasive weeds from the air Gizmodo. Now that's a use case for drones I can get behind.
The criminalisation of American business The Economist (LS). Pre-whinge. Seen any banksters in orange jumpsuits doing the perp walk? No? So what is this criminalization of which you speak?
Philippe Selendy: the man who took on Wall Street FT. Seems like the flip side of Tett's "Haven't the banks suffered enough?" piece yesterday, and the other Pearson piece above. $20 billion is still chump change, though, compared to the damage.
The Cyber-Terror Bank Bailout: They're Already Talking About It, and You May Be on the Hook Bloomberg. Let's just hope we haven't incentivized the CEOs to secretly hand over the passwords to "cyber-terrorists" for a share of the take, because that would be accounting control fraud.
Chinese developers caught in accelerating bust Macrobusiness
Exclusive: U.S. options exchanges craft rules to fend off turmoil Reuters
Allston Accused by HFT Rival of Manipulative Trading Bloomberg
Detroit bankruptcy judge tosses hold-out creditor's charges Reuters (EM)
Divisions Grow as a Downturn Rocks Europe New York Times. What, again?
Stocks at records yet recovery is elusive FT. Film at 11!
Ayn Rand's Capitalist Paradise Is Now a Greedy Land-Grabbing Sh*tstorm Gawker (hunkerdown). Nobody could have predicted….
Uber, Lyft and cutting corners: The true face of the Sharing Economy The Register
The fight against Big Ag and GMOs in Ghana Crossed Crocodiles. Important trade deal aspect.
Big Brother Is Watching You Watch
Organizing 101: Don't Do Another Ferguson March or Rally Without Getting The Digits Bruce Dixon
Gov. Cuomo's reelection campaign continues to spend big in advance of Democratic primary New York Daily News
The Price of Corruption SSRN. Ian Welsh's classic formulation: "[Politicians sell out cheap] because it's not their money. It's like selling your neighbor's car for twenty bucks."
Ukraine
Iraq
'Anything US touches turns into Libya or Iraq': Top Putin quotes at youth forum RT. That's not a bug. It's a feature.

Hagel going to Turkey as US tries to build 'coalition of the willing' against the Islamic State Stars and Stripes

Mystery of the missing tanker: Ship carrying $100million in Kurdish oil vanishes from radar screens 60 miles off the coast of Texas Daily Mail (Lance). "The Argentinians must be pissed they didn't think of this."
Gaza
Gaza war? Merely a blip on the Mideast radar Haaretz
Obama Downplays Threat of World Turmoil at Fundraiser Bloomberg
Choose enemies carefully but be less picky about allies Phillip Bobbitt, FT. Will Bashar al-Assad please pick up the pink courtesy phone?
Chelsea Clinton quits as NBC News reporter WSJ (Li). A nation mourns.
Patient Zero Believed to Be Sole Source of Ebola Outbreak Scientific American
3,300 ft. Fissure in the Mexican Desert: No Locusts, But You Should Still 'Freak Out' Skytruth. Water wars? Invade Canada. Problem solved!
What are all these violent images doing to us? Dart-Throwing Chimp
Evidence Grows That Online Social Networks Have Insidious Negative Effects MIT Technology Review. Note role of moderation at end.
Does It Help to Know History? Adam Gopnik, The New Yorker
Acting French The Atlantic. Interesting to compare Coates to Sedaris in Me Talk Pretty One Day. Tellingly Coates never considers using "Easy French"!
Antidote du jour, the Coastal Maine Botanical Gardens: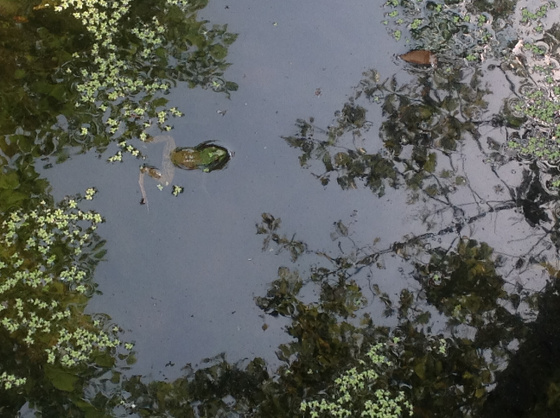 See yesterday's Links and Antidote du Jour here.