Mayor Collins: 'Our water is safe' Toledo Blade
Garcetti on UCLA water main break: 'This will not be the last one' Los Angeles Times
Central American migrants face grueling journey north Dallas Morning News. Great reporting.
The Meltdown of the Anti-Immigration Minuteman Militia Mother Jones
Gaza:
Ukrainian military urges Donetsk residents to evacuate, clearing way for advance Washington Post
How to rip off a country, Espirito Santo style Coppola Comment
Ebola in America:
Man being tested for Ebola at New York City hospital NY Daily News

US Gov't Had Role in Securing Ebola Treatment for Aid Workers AP. Meanwhile 885 dead in four African countries, people who didn't have the same friends in high places.
Extending Unemployment Benefits During The Recession Prevented 1.4 Million Foreclosures Think Progress. That's twice as many as HAMP!
Wells ruling an affront to 'good faith' New York Post
Not all Native Americans are Doing, Let Alone Getting Rich Off, Payday Loans Credit Slips
GM Financial Subprime Auto-Loan Documents Subpoenaed WSJ. A civil suit, but an interesting move.
Cuomo fears the worst as first polls after scandal approach New York Post. Gossipy as hell, but requires a word stronger than "schadenfreude."
Lawsky opens fresh front in Ocwen probe FT. There's a copy of the Lawsky letter at Housing Wire. He's going after both forced-place insurance and the cozy deal where Ocwen has all these subsidiaries to whom they funnel business. Cognitive dissonance: Lawsky works for and is closely tied to Andrew Cuomo.
The United States Needs Corporate 'Loyalty Oaths' Jonathan Alter, The Daily Beast. You're doing it wrong, Jon.
S&P: Wealth gap is slowing US economic growth AP
Former Obama Aides Broke With Democratic Firm Over Anti-Teachers Union Project Huffington Post
America's Hottest Commodity: Fracking Sand WSJ
Federal judge: Alabama can't enforce its new abortion law WaPo
Why Barney Frank Thinks Democrats Will Wrest Corporate America From The GOP HuffPo. It's as appalling as it sounds. Frank's a BS artist, too: the claim that terrorism risk insurance somehow "deters terrorism" is ridiculous. Al Qaeda doesn't check to see if the buildings on their target lists are insured. The Ex-Im claims aren't much better. And the whole premise, that the CEOs should return to the loving bosom of the Democratic Party, speaks for itself.
James Brady, Press Secretary Who Was Shot in Assassination Attempt in '81, Dies ABC News
Giant penguin fossil shows bird was taller than most humans The Guardian
Antidote du jour: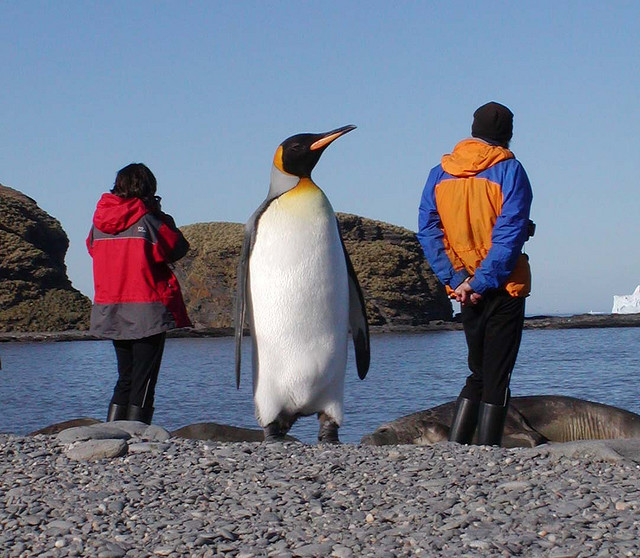 See yesterday's Links and Antidote du Jour here.