Researchers Have Made A Computer 'Think' Like A Person Business Insider. So what happens when computers become smart enough to be self aware and are smart enough to realize that, unlike humans, they can't fantasize about life after death or reincarnation? Or will we have to program that in to keep them going all Skynet on us?
New jellyfish discovered: giant venomous species found off Australia Guardian (furzy mouse). Australia has a lot of killer critters.
An actual fish has been playing Pokémon Red for 135 hours now ars technica
Munich threatens to bring its brooms into 21st century – and sparks an outcry McClatchy (Chuck L)
'Don't Touch the Walls': Ebola Fears Infect an African Hospital New York Times
Plot Thickens as 900 Writers Battle Amazon New York Times
Deep water fracking the next oil frontier – Business – NZ Herald News
Chinese banks get serious about risk of bad debts CNBC
China tightens control on instant messaging services BBC
Japanese Stocks Slump Wall Street Journal
Asian shares tumble as Obama authorizes air strikes in Iraq Business Insider
TEPCO: Nearly all nuclear fuel melted at Fukushima No. 3 reactor Asahi Shimbun
Coping with untenable demands Jonathan London. Lambert: "It's not every day that the leading ideological journal of the Communist Party of Vietnam publishes an article online entitled 'The Need for American Intervention'."
Don't pack George Orwell, visitors to Thailand told Telegraph
Thailand: Peace, order, stagnation Economist
Germany close to recession as ECB admits recovery is weak Ambrose Evans-Pritchard, Telegraph
Olympics: Athens venues lie empty as tenth anniversary nears BBC (EM)
The Vulture: Chewing Argentina's Living Corpse Greg Palast. Important.
Gaza
IDF-Embedded Reporter Says It Fired Guided Missile at UNWRA School, Killing 15 Civilians Tikun Olam (Chuck L)

Iron Dome or Iron Sieve? Evidence Questions Effectiveness of U.S.-Funded Israeli Missile Shield Democracy Now (Bill M)

http://www.huffingtonpost.com/2014/08/07/the-federal-reserve-think_n_5659224.html?utm_hp_ref=business&ir=Business

Against the war: the movement that dare not speak its name in Israel Guardian

I See Palestine MRzine. "I am a Jew (and over the age of 65) who is deeply opposed to Zionism. I do not believe for a minute that at its core anti-Zionism is anti-Jewishness."
Ukraine
Iraq
Obama authorises US air strikes to help Iraqis besieged on mountain by Isis Guardian (furzy mouse)

Obama Allows Limited Airstrikes on ISIS New York Times

For Obama, Iraq Move Is a Policy Reversal Wall Street Journal
Big Brother is Watching You Watch
The View From Your Window Is Worth Cash to This Company CitiLab. Lance N: "Stasi-in-your-window."

Blockbuster Exclusive: Investigative Reporter Beau Hodai Reveals Much About "Stingray" Surveillance Peter Collins (furzy mouse)

Cornering the Zero-Day Market: The Schizophrenia of the Deep State Cryptome. A must read.
The Dumpster Fire of Obama's Moral Authority Truthout (RR)
Going Postal East Bay Express (Carolinian). The Goldman-C.B. Richard Ellis-Feinstein axis of looting.
The Federal Reserve Is Telling Us The Economy Is Pitiful Shahien Nasiripour, Huffington Post
Federal Reserve finds US households are unwell FT Alphaville
US banks told to steer billions to hard-hit areas Financial Times (furzy mouse). We pointed this out early on: the banks were focusing on large mortgages because that way they'd do the smallest number of transactions possible to meet their targets.
New charges filed against ex-CalPERS official in corruption case Los Angeles Times (Tony B)
Class Warfare
Antidote du jour (Jonathan I). This is CatWorldDay, but we thought we'd be sports and feature a handsome canine: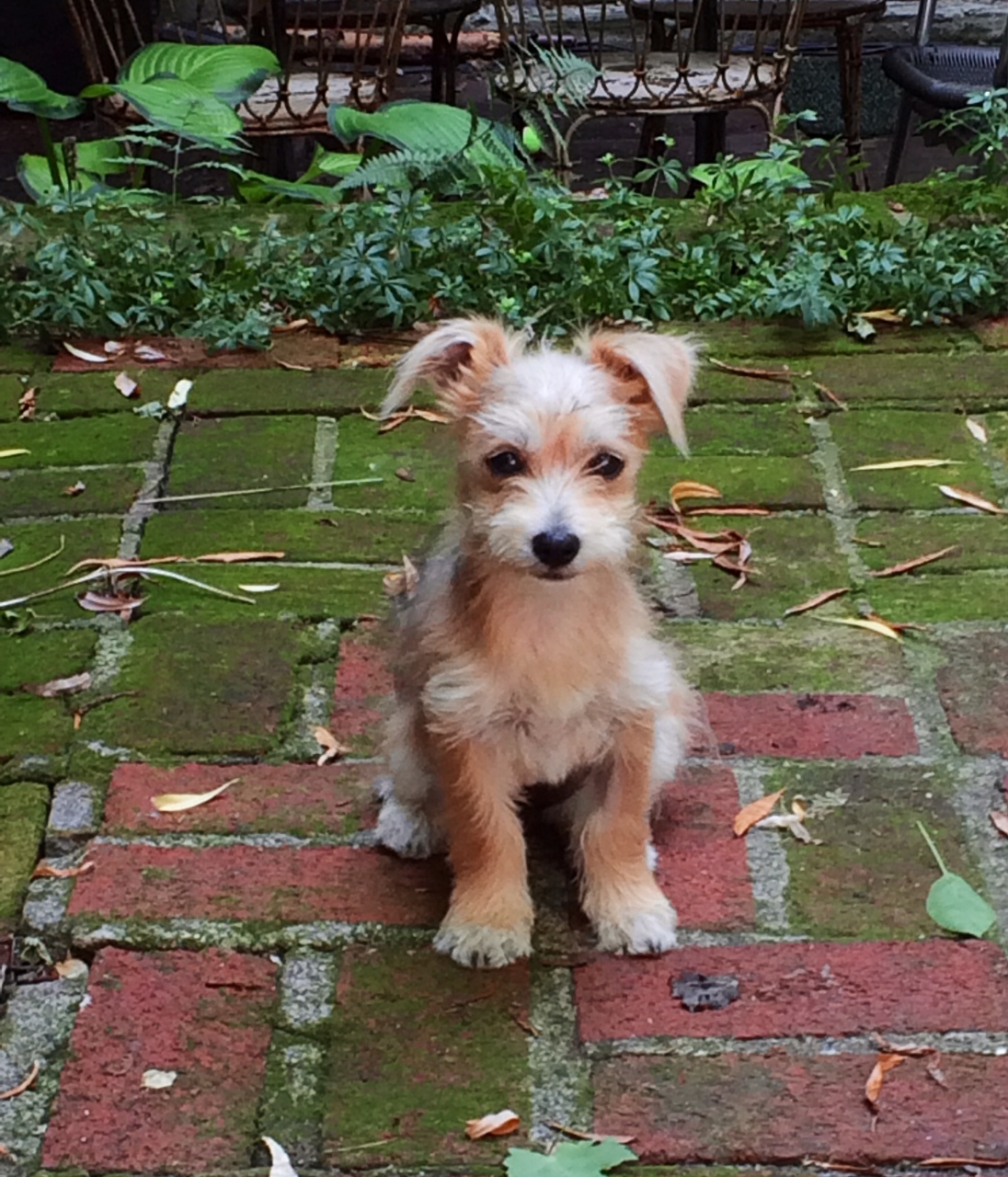 See yesterday's Links and Antidote du Jour here.