By Lambert Strether of Corrente.
ISIS
Has heavy-dury Islamist dude Abu Bakr al-Baghdadi, leader of ISIS, issued a fatwa, or whatever they issue, against Israel or the Saudis? Did I not get the memo? No? Why not?

I don't want to make too much of this. I could simply be searching the Google for the wrong string. But ISIS is supposed to be wicked media-savvy, so no Google hits at all from their leader on Israel or Saudi Arabia (see here) seems odd, like a dog not barking in the night. Are there other such (official) statements from ISIS? Does al-Baghdi leave such statements to underlings? Is he lying low? Holding his cards close to his chest? Did Obama whack him? Other hits come up under this name, so I don't think I've been deceived by a transliteration problem. So again, I don't want to make too much of this. But it's odd. Readers?
On the other hand, or one of several other hands, if indeed there is a hand here, it's a tenable theory that ISIS started out as US proxies and then got ideas above their station; blowback, in other words [Moon of Alabama]. And somebody with a real budget needs to look into the ISIS videos [Cannonfire].
So now we have an anti-ISIS "world coalition" of 40 countries [Guardian]. Hagel: "We are at war with ISIS." Joint Chiefs Chair Dempsey might recommend "advisors" to Obama [USA Today]. Obama, last Wednesday: "American forces will not have a combat mission — we will not get dragged into another ground war in Iraq" [WaPo]. That was fast. What could go wrong? [The Intercept]
Meanwhile, Boehner and McConnell agree that Obama's war would be best debated during the lame-duck session before the holidays, so Obama gets what he wants for now [WaPo]. Just as courageous as Democrats faced with Bush's AUMF.
I think it would be simpler to make a list of whom we are not at war with (Five Eyes, basically?) and then assume we're at war with everybody else. Too many players, too many scorecards, all contested.
Ebola
Obama to advance $763 million plan for military-led plan: doctors, labs, portable hospitals [USA Today]; yesterday's Atlanta meeting must have been an eye-opener. 3,000 troops to be committed [New York Times]. AFRICOM finally good for something, I suppose [White House].
Reminder: Malaria is the top killer [Al Jazeera].
Big Brother Is Watching You Watch
Greenwald, Snowden, Assange (and Kim Dot Com) live in concert in New Zealand. Greenwald starts at about 28:00:
Don't listen to NPR or talk radio or whatever you're listening to. Listen to this! Not all hobbits and sheep in New Zealand, obviously. (If you hear the word XKeyscore, here's an explanation.)
Stats Watch
We have one of the eight-times-a-year FOMC (Federal Open Market Committee) meetings today [Bloomberg]. Given what we now know, am I the only one who find the name Orwellian? The meeting ends tomorrow, and lots of people expect different things, especially on QE, "exit strategy," "forward guidance," and other Delphic utterances [Forbes].
Redbook shows a "sharp slowing" of 0.4% down in month-on-month sales rate, but analysts blame end of back-to-school sales [Bloomberg]. Sales are up 4.2% year-on-year, 0.2% under target. "Uneven" not just because of back-to-school, but cool weather (I'll say!) and apparel [NASDAQ].
Annals of Rental Extraction
Private prisons sue states for not keep them full because contracts [Rolling Out] (interesting this gets traction in an entertainment source).
The new vests Walmart is forcing its "associates" to buy were made in Jordan [Racked] (interesting this gets traction in a fashion source).
US guest worker program used for human trafficking [Orlando Weekly].
Colorado utility bills its customers for fighting a rate hike [Daily Camera].
Readers, if you have an additions to "Annals of Rental Extraction," particularly egregious corruption at the state level — or even at the gloriously seamy local level — that hasn't reached the Acela bubble, I'd love to hear about them. Public, private, public-private partnerships, whatever!
News of The Wired
* * *
Readers, feel free to send me (a) links, and even better (b) sources I should curate regularly, and (c) images of plants; I now have some of yours to choose from, and I'll start running them. Vegetables are fine! See the previous Water Cooler (with plant) here. Don't mail Yves! And here's a plant: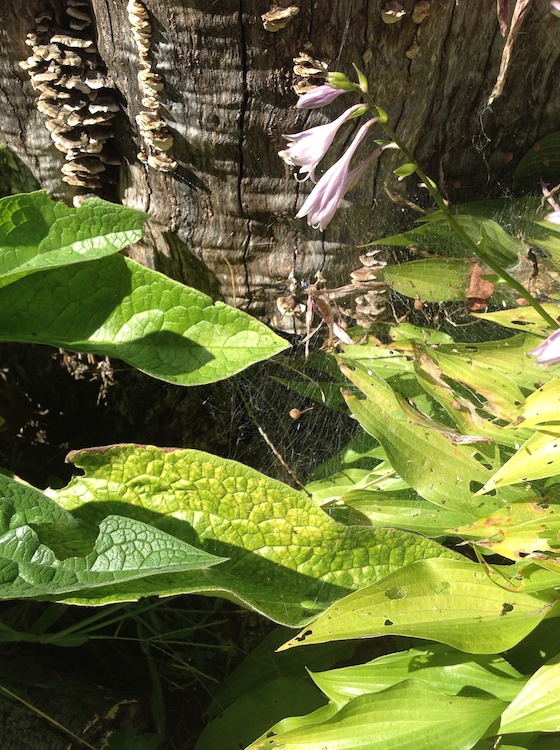 And more plants, please! Bigger images (say, 1200px or thereabouts) preferred. Thank you!
If you enjoyed Water Cooler, please consider tipping and click the hat:
Talk amongst yourselves!