IS(IS|IL)
(Links in [brackets] are current; other links are evidential.)
Not to editorialize. But.
You know, the media-savvy terrorist organization with the un-Google-able because contested names, plural, that's halfsies Saddam's Baathist army dudes (the guys Bush didn't buy off) and halfsies Islamist dudes, either Al Qaeda dudes (blowback; blowback) and/or Wahabbist-type dudes (blowback; blowback, this time from the Saudis, unless they're our cut-outs): Those guys.
But hey, toss enough weapons and money and mercs into a cauldron of strategic hate management, then dissolve a few international borders (#SykesPicot), and who knows what's gonna bubble up? All things work together for good, at least for somebody's portfolio! Like Turkey's [Daily Beast]. So it's all good [Vox]. Strategically (and not in human terms) the beheading videos are about as important as Miley Cyrus and her NSFW pastie videos (strategically. And not in human terms). And to see the Obama administration using the bad wrong deaths [Digby] of journalists as an opportunity for yet another cycle of blowing faraway brown people to pink mist makes me want to throw up. 
Anyhow, everything old is new again, and having done their test marketing in August, just like Bush in 2002, Obama's rolling out the product in September, right before the midterms, just like Bush in 2002. The difference is that, as in everything else, Obama's rationalized and consolidated everything Bush did; Bush, the last modern war Preznit, had the UN inspectors, the yellowcake, "British intelligence has learned," the drones, Colin Powell's vial of white powder, stuff, all stuff, physical stuff; Obama, the first post-modern war Preznit, has dispensed with all those pesky molecules and gone straight to bytes, clean bytes; the digital can now be a casus belli: A video, or even a tweet.
No drama Obama's even dispensed with the whole "support the troops" bit; he's just gonna hire it done; no doubt whichever "allies" he's able to win to the cause will be rewarded handsomely with pallets of American cash and more importantly, a cut of the action contracts. Here's to small wars. No pesky AUMF either, although the "top Republicans" in the Senate are willing to write Obama "a blank check" anyhow. But who needs a fig leaf like the War Powers Act? [Daily Beast, with text].
For those who came in late, in 2002-2003 or so there were literally only two remotely mainstream voices calling bullshit on the Bush administration and its nutball nature. You had to be there, and if you were, you remember how amazing, how startling it was to find a voice of reason. One such voice was Krugman, for which he still deserves huge credit, in my book; and the other was Dan Froomkin, who ran a blog, in the days when blogs were new, that was quite literally the only reason to read WaPo, where it appeared. (WaP buried Froomkin's blog deeper and deeper, each time they redesigned the site, until he threw in the towel and left for HuffPo. Now he's at The Intercept.) And there was also only one newspaper (or newspaper chain) that called bullshit on Iraq II: Knight-Ridder, now McClatchy, significantly a chain of papers, all based outside the Acela corridor, also called their shot on Iraq, correctly, alone among all media. 
So here we go again. Dan Froomkin, The Intercept:
One notable exception to the stenography and conventional wisdom was a story filed Friday evening by Hannah Allam and Jonathan S. Landay of the McClatchy Newspapers Washington bureau. They called it like this:

The U.S.-led international strategy to combat the Islamic State that President Barack Obama sketched out Friday is likely to require years of thorny diplomacy and deeper U.S. military involvement in conflicts that he's struggled to avoid…

Even limited success for this new effort, analysts say, hinges on an unenviable to-do list for the Obama administration: foster cozier relations with Iran, gamble on the so-called "moderate" Syrian rebels, strong-arm Iraq's Shiite Muslim leaders into power-sharing with the Sunni Muslim minority, and persuade Sunni-ruled nations in the Persian Gulf region not to undermine the whole effort by striking out on their own.

Allam and Landay describe all sorts of other challenges, including the fact that the Saudis and their pals may still see the Islamic State — the supremely brutal Sunni extremists also known as ISIS and ISIL — as a potential Sunni asset in the eternal proxy war between Sunnis and Shiiites. Indeed, the most likely option for a relaxation of those hostilities, they wrote, could be a de facto swap of sorts, where previously Sunni-run Iraq formally joins the Shiite team, and currently-Shiite-dominated Syria signs up with the Sunnis.

What could possibly go wrong with that?
So now you know where to go for war coverage if you want to read people who made the right calls the last time.
Anyhow, Obama's gonna give a speech tomorrow, and I'm sure it will be the greatest speech EVAH [CNN]. As usual [Christian Science Monitor]. Gravitas, baby! There will be a coalition [Times]. A bipartisan group of experts has gathered [Times]. Obama is meeting with Congressional "leaders" [WSJ]. DiFi's all in [USA Today]. The Twitter's been threatened [San Francisco Chronicle]. Ditto "major cities" [FOX]. Beheading's gone viral [The Hill]. Don't forget the enemy within! [Daily News]. And the whole war's gonna last for years [Business Insider]. Kaching [Eschaton]. Nobody could have predicted!
Oh, and of course the Democrats are blaming Republicans for being soft on ISIS [The Hill]. And Republicans — hold onto your hats, folks — are capable of cynical calculation [Kos]. I'm just shocked that nobody's linked ISIS and Ebola yet. Oh, wait… [Daily Mail].
I don't want to sound bitter or cynical, but did the people who voted for Obama in 2008 really think this is what they were getting? I don't think so.
Stats Watch
As promised, stats:
The JOLTS (Job Openings and Labor Turnover Survey) survey for July data [BLS]: "little changed" [Business Insider]. The labor market remains "sluggish," so cue dove sounds at Fed [Bloomberg], given that JOLTS is on Yellen's dashboard. Not that Yellen can do anything.
NFIB Small Business Optimism Index for August data: "Expectations are still glum, although improving grudgingly" [NFIB]. "[C]onflicting and hard to read" [Bloomberg].
Redbook on weekly store sales: "Overall, Redbook describes back-to-school sales as satisfactory" [Bloomberg].
Cuomodammerüng
Lambert, speaking for myself only: Democrats! You're gonna win in November no matter what, right? A vote for Cuomo is a vote for corruption. Why would you vote for corruption?
News of The Wired
* * *
Readers, feel free to send me (a) links, and even better (b) sources I should curate regularly, and (c) images of plants; I now have some of yours to choose from, and I'll start running them. Vegetables are fine! See the previous Water Cooler (with plant) here. Don't mail Yves! And here's a plant (craazyman):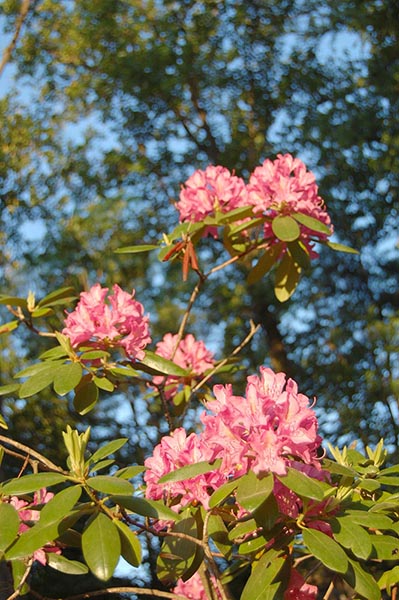 And more plants, please! Bigger images (say, 1200px or thereabouts) preferred. Thank you!
If you enjoyed Water Cooler, please consider tipping and click the hat:
Talk amongst yourselves!