By Lambert Strether of Corrente.
Cognitive Regulatory Capture at the Fed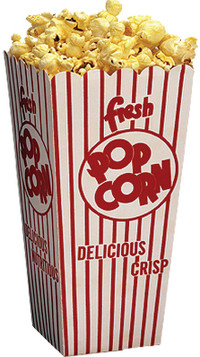 Michael Lewis writes in Bloomberg on "the secret Goldman tapes" to air on  "This American Life" tonight [Bloomberg]: 46 hours of tape recordings from Fed whistleblower Carmen Segarra obtained by [ProPublica]. Lewis:
In early 2012, Segarra was assigned to regulate Goldman Sachs, and so was installed inside Goldman. (The people who regulate banks for the Fed are physically stationed inside the banks.)

The job right from the start seems to have been different from what she had imagined: In meetings, Fed employees would defer to the Goldman people; if one of the Goldman people said something revealing or even alarming, the other Fed employees in the meeting would either ignore or downplay it. For instance, in one meeting a Goldman employee expressed the view that "once clients are wealthy enough certain consumer laws don't apply to them." After that meeting, Segarra turned to a fellow Fed regulator and said how surprised she was by that statement — to which the regulator replied, "You didn't hear that."

This sort of thing occurred often enough — Fed regulators denying what had been said in meetings, Fed managers asking her to alter minutes of meetings after the fact — that Segarra decided she needed to record what actually had been said. So she went to the Spy Store and bought a tiny tape recorder, then began to record her meetings at Goldman Sachs, until she was fired.
Lewis concludes:
You sort of knew that the regulators were more or less controlled by the banks. Now you know.
(Actually, NC readers know this already very well. And the cognitive regulatory capture so evident in the tapes was described and named by then FT columnist Willem Buiter in 2008. Everybody knows.)
ProPublica, based on report commissioned from Columbia professor David Bein, diagnoses the problem as "cultural" [ProPublica]. I'm not so sure. After all, the Fed is, at the very best, a "weird entity," created by legislation, but not in any of the three branches of government, a "public/private hybrid." So, we might ask, is the "culture" at the Fed simply the unlucky residue of structural forces, of a gross power imbalance between the Lords of Finance and regulators?
In any case, I'll be happy if Goldman gets thrown under the bus, thanks to Carmen Segarra's courage. I'll be even happier if, in an election year, the political class is lightening the troika. However, in the event of such happy outcomes, our question to the political class must be "What have you done for me lately?" Goldman is, after all, one player in a grossly distended and parasitical FIRE sector. Hedgies and private equity are riding that troika too.
NOTE [1] The phrase "Cognitive regulatory capture" appears in Buiter's famous paper delivered at Jackson Hole.
I've been waiting years to use "I can't believe it's not Buiter"! And now I can!
ObamaWar
Kerry cuts deal with King Abdullah, Prince Bandar in attendance, enabling strikes on ISIS as other Arab nations follow Saudi lead [WSJ]. Ka-ching!
$15 billion seems like a lot to pay for 5,000 "moderate" mercs, even in Saudi Arabia [HuffPo]. Ka-ching!
One F22 strike in Syria costs more than the Indian mission to Mars. And that's before we get to the cost of the planes [Daily Beast]. Ka-ching! Mission accomplished
Prince Khaled bin Salman, son of Crown Prince Salman bin Abdulaziz, flew a Tornado jet and bombed ISIS [Daily Mail]. What fun. But not an F22?
Khorosan threat ZOMG!!!! being rolled back ("nuanced"), having served whatever its momentary purpose was [AP]. As it turns out, "imminent" is a day, a week, or a Friedman Unit.
Obama gave a great speech on the war on terra Yogi Berra at the UN, as usual, but "a former cabinet official from U.S. President Barack Obama's own party" (I wonder who?) says that backstage "things are bad, very bad" [Foreign Policy]. Well, things never looked all that good from the cheap seats, either.
Stats Watch
GDP, Q2: Final revision up to 4.6 percent from 4.2. "Upward revisions primarily came from nonresidential fixed investment, residential investment, and exports." And a rebound from weather-related decline in Q1, so expect Q3 to moderate [Bloomberg]. (Question: So am I going to see this in my paycheck?)
Corporate profits, Q2: Revised up, "gained an annualized 27.1 percent [Bloomberg]. (Question: Ditto.)
Consumer sentiment for September: 84.6, exactly at expectations. Expectations component up, current component down [Bloomberg]. (Answer: Jam tomorrow, but never jam today.)
EU
A spectre is haunting Europe: A deflationary death spiral [Salon]. So why not have a debt jubilee? [Guardian].
UK: Ex-boss of civil service: "[U]nder any government, we face up to a further five years of austerity in public sector spending" [BBC].
Italy: Deflation will result in debt default if not addressed [Wolfgang Munchau, "Italy debt burden is a problem for us all", FT].
Greece: Government to attempt exit from bailout. Merkel offers generic praise, says nothing of exit [Reuters].
Ferguson
Misssouri cops now wearing "I am Darren Wilson" wrist bracelets [Gawker].
More protests ("scuffles") in Ferguson [Reuters].
News of the Wired
* * *
Readers, feel free to contact me with (a) links, and even better (b) sources I should curate regularly, and (c) to find out how to send me images of plants. Vegetables are fine! Fungi are deemed to be honorary plants! See the previous Water Cooler (with plant) here. And here's today's plant (furzy mouse):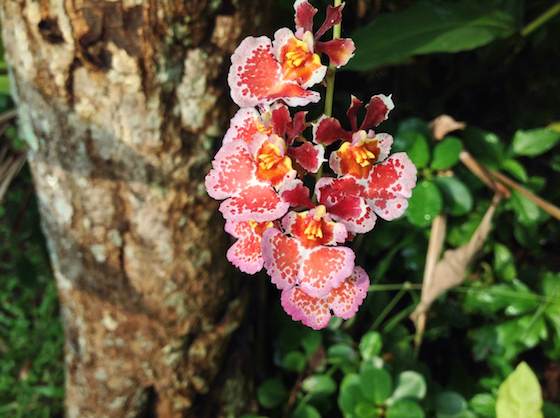 If you enjoyed Water Cooler, please consider tipping and click the hat:
Talk amongst yourselves!