"Free, white, and twenty one" Language Log
Poor fish harvests more frequent now off California coast PhysOrg
Monsanto GMO wheat contamination discovered in Montana RT
US Hospitals Not Prepared to Dispose Waste from Treating Ebola Patients Counsel & Heal (Deontos)
Riot police deployed after Hong Kong students storm Civic Square outside government HQ South China Morning Post
Europe's Austerity Zombies Joseph Stiglitz, Project Syndicate
The Scottish Question Has Not Been Answered Foreign Policy
Cameron's remark about 'effing Tories' hints at what he really thinks Guardian (Richard Smith)
U.S. Judge: Citibank May Make Interest Payment on Argentine Bonds Wall Street Journal
Taliban Storm Afghanistan, Beheadings Galore Michael Shedlock
Urkaine
Ukraine Can't Hide Putin's Victory Bloomberg. We called this last week.

Germany's economy goes sour as Putin unnerves nation's shoppers Telegraph
Syria/ISIS
Iran gives qualified support for airstrikes on Isis Guardian

Facing Militants With Supplies Dwindling, Iraqi Soldiers Took to Phones New York Times (furzy mouse)

ISIS Lieutenant Emerges From Australian Red-Light District New York Times. FYI King's Cross even ten years ago was extremely tame. Victorian houses with plane trees. Heavily policed. I lived within a five minute walk and the 'hood was very gentrified (swanky restaurants, for instance). So the headline is verging on clickbait.
Big Brother is Watching You Watch
FBI forces police departments across the US to keep quiet about cellphone spying gear RT
Quest for online security to end in tears Financial Times. Beware of excuses to get any biometric info of yours in a database….although this is going to prove hard to escape in the next 10 years. The big hope in the US is perversely how big companies milk old infrastructure (witness our crappy broadband and being close to 20 years behind the rest of the world in implementing chip cards).
Signaling Post-Snowden Era, New iPhone Locks Out N.S.A. New York Times. Really? I thought we learned that the NSA had trapdoors at the BIOS level, no?
Obamacare
Your employer could be considering a health plan with no hospital benefits PBS (Vatch). Proving the NC observation before the law passed that the result would be costly policies that didn't cover much.

Why I Hope to Die at 75 Atlantic. Kevinirca:

Ezekiel Emanuel, Rahm's brother, and one of the architects of Obamacare, says that society would be better off if people died at age 75. "Ezekiel Emanuel is director of the Clinical Bioethics Department at the U.S. National Institutes of Health and heads the Department of Medical Ethics & Health Policy at the University of Pennsylvania." And oh yes, he does a cost-benefit analysis, determining to his own satisfaction that old people don't contribute enough to expect more.

Why do I think that that when he hits 75 (he is 57), he will be quietly using his own copious wealth, or his very nice health insurance, to get that new hip and treatment for his prostrate cancer? Because he will, that's why I think it. He just wants poor people's parents to die quietly and cheaply. He is an evil hypocrite; a Nazi. I showed the article to an ultra-liberal friend who is 73; the friend said he was "disappointed." Disappointed? How about scared? Well, my friend is rich and has good health insurance; I guess only the little people need to be scared.
Justice Department tells Ferguson police to stop wearing bracelets Reuters
Mr. Cohan Responds On His Silver Rigging Exposé – Two US National Publications Refused the Story Jesse
Fed Capture Furor
How Eric Holder Failed the Economy Bloomberg. Wow, Bloomberg comes out and says Holder's big failure was not going after banksters. And they take up Bill Black's argument almost verbatim, about how over 1000 executives were prosecuted in the wake of the S&L crisis.
'Bond King' Bill Gross Loses Showdown at Firm Wall Street Journal. CalPERS felt compelled to issue a peculiar press release supporting Pimco. It reads as if they were pressured to issue it by Pimco or by legislators or elected officials concerned about harm to the California economy (PIMCO is based in Orange County). However, one informed commentator thinks it simply reflects CalPERS' sense of self-importance.
Class Warfare
Chicago-area air traffic center fire grounds nearly 1,500 flights, disrupts travel Reuters (barrisj). This may seem an odd place for this item, but it bears out something I have been discussing in private for some time. Given how American have been acculturated not to engage in collective action (and even in those rare occasions when they do, paramilitary policing stomps on it quite effectively), frustrated and desperate individuals who lack an outlet will lash out more and more. One route is shootings, the "going postal" phenomenon that was studied early by Mark Ames. But I expect you'll see a lot more attacks on infrastructure. Some may just attack the workplace, but it's not hard to see an individual who sees himself as a victim of larger forces to think of and execute an attack on a fragile node that can bring down a much bigger system.

The Benefits of Economic Expansions Are Increasingly Going to the Richest Americans New York Times. Pavlina makes the Grey Lady! See the underlying chart here. I found it more vivid than the NYT redo.
The Rule of Law is Vastly Under-Priced Cassandra. Today's must read.
Antidote du jour (Twitter via Lambert):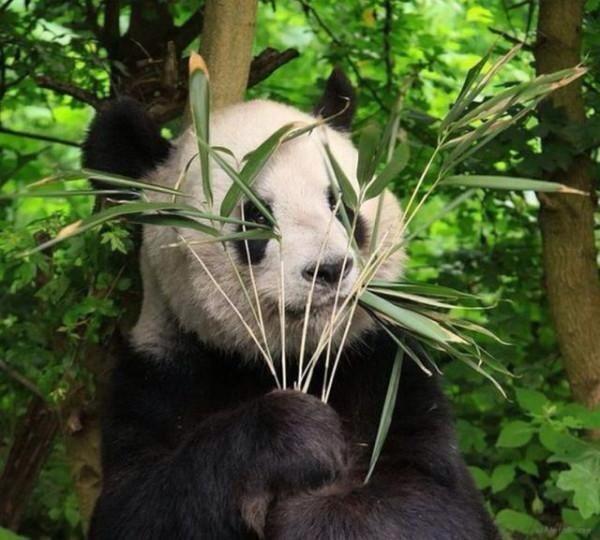 And a bonus, a video of corgi and a lamb playing: