A Gigantic, Exceptionally Complete Titanosaurian Sauropod Dinosaur from Southern Patagonia, Argentina Nature (photos). Dreadnoughtus!
France and Friends: Merkel Increasingly Isolated on Austerity Der Spiegel
Neo-liberal capture of the policy making process in Europe Bill Mitchell
BP prepares for long battle over oil spill negligence ruling FT
Be grateful for drizzle LRB. HFT.
Jobs Report
US unemployment rate falls to 6.1%, but job creation hits eight-month low Guardian. Good timeline and wrap-up.

A Tale of Two Jobs Gaps: Private-Sector Recovery and Public-Sector Stagnation Benjamin Harris (Hamilton Project) Brookings Institution. Having done their best for at least a generation to drown government in a bathtub, neoliberals are now investigating why government employment is down. Rather like the murderer who enthusiastically joins the hunt for the body, choking back tears when interviewed on TV.

Don't Blame Boomers For Unemployed Workers Leaving The Labor Force FiveThirtyEight
Are the Job Prospects of Recent College Graduates Improving? Liberty Street
Breaking Down the Freelance Economy HBR
Amakudari Revisited The Epicurean Dealmarker. Moelis + Cantor. Why? (天下り amakudari, "descent from heaven" a.k.a. "the revolving door." Yves update: amakudari is not the same as revolving door!!!! It is reserved for top Japanese officials who have spent their career in top bureaucratic positions, which carries vastly more social status in Japan than working in the private sector. So amakudari is basically a way of pushing those bureaucrats out but giving them a respectable position to "fall" from. Hence "descent from heaven." When I was at Sumitomo Bank, the person who was in charge with the relationship with the Ministry of Finance (the regulator that Sumitomo cared about) was NOT a former MOF official, which is the reverse of how revolving door jobs work here.
Hillary Clinton promises her New Year's resolution will be to tell us whether she is going to run for president by January 1st Daily Mail
The Non-Wave Election The National Journal
Big Brother Is Watching You Watch
Why data is the key to inclusive growth World Economic Forum. And oddly, that data isn't being collected!
One Reason Women Fare Worse in Negotiations? People Lie to Them Slate
Peter Thiel disagrees with you Fortune
How to see into the future FT. The Good Judgment Project.
Antidote du jour: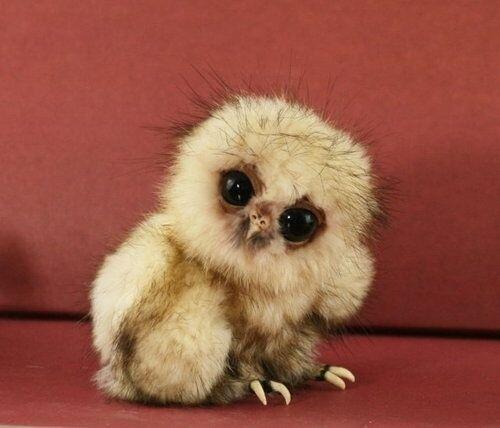 See yesterday's Links and Antidote du Jour here.