By Lambert Strether of Corrente
Shootings in Ottawa
Shooter had tried to rob a Vancouver McDonald's with a pointed stick [CTV News]. But it was an Islamist pointed stick!
Leahy: Shooting is no reason to halt NSA reform [The Hill]. Such as it is.
Seven views of "terror attack" [National Post]. Despite the (editor-written) headline, the lack of hysteria, even from the right-wing Post, is remarkable compared to U.S. coverage.
Hong Kong
Tone change? "Protesters in the Occupy movement only want to voice their demands with no intentions to topple the government" [People's Daily].
Three main protest groups to hold a "spot referendum" on continued occupation [Asian Correspondent].
Document dump by pro-Beijing forces on Occupy-related strategizing [Asia Times].
Hong Kong Law Society and Bar Association remained silent regarding their views on universal suffrage [Hong Wrong].
Why the very name "Umbrella Movement" is subversive: To a Mandarin-reader, the Cantonese phrase sounds out as "Cover-Hit Movement" [Quartz (Jeff W)]. Rendering this elegant, "small multiples" graphic meaningful for more than beauty:
#UmbrellaMovement martial art. ht @Vicky_Feng_ pic.twitter.com/ZwqMkAxFM8

— Kristie Lu Stout CNN (@klustout) October 22, 2014
"[T]he geometry of politics can be non-Euclidean"  [Asian Review of Books]. Lines in the sand can meet.
Class warfare plays its part [Voice of America]. Reading between VOA's shopworn lines. 
Ferguson
Missouri's statute on the use of deadly force is clearly out of line with international standards as it goes well beyond the doctrine that lethal force only be used to protect life [Amnesty International].
The Obama administration has no interest in taking on the civil rights violations committed by police and vigilantes across the country [Black Agenda Report].
Holder "exasperated" over Ferguson leaks [CBS]. Oh, please. 
Trenton NJ removes mural depicting Mike Brown's face with the caption "Sagging pants is not probable cause" after police express concerns it sends a "negative message" [Star-Ledger].
Terrible coverage of the second Mike Brown autopsy — the one the St Louis Police Department leaked — from the St Louis Post Dispatch [Daily Kos]. Where "terrible" looks a lot like "planted and biased."
Ebola
WHO: Ebola vaccine by mid-2015 (but first Mali case) [BBC].
Texas Presbyterian nurse Nina Pham virus-free [NBC].
New York doctor, returned from Guinea, self-diagnoses, follows Médecins Sans Frontières protocol, checks into hospital [AP]. Post cover; Daily News cover; subways empty. Not.
Big Brother Is Watching You Watch
Monica Lewinsky to FBI agents who accosted her at a food court after Linda Tripp set her up: " Go f— yourself" [WaPo]. Quite sensible.
2014
2014 is 2010: The Sequel except maybe not [WaPo]. Interestingly, the Ds are viewed as the party of "empathy." Which is true. That's how they get close enough to you to stick the shiv in your ribs.
Hillary takes a shot at the banks on the trail in Minnesota [Politico].  Where "takes a shot" means (quote) "make sure we don't end up once again (!) with big banks taking big risks and leaving taxpayers holding the bag" instead of (say) criminal prosecution of executives. I mean, how'd that happen again? Did the banks find all those bailout trillions under a cabbage leaf? Were they gifted by little elves?
Ds succeed in turning Jack Trammell into a Blue Dog; just read the talking points [Times Dispatch]. Why would voters go for a fake Republican when they can have a real one?
Rs decide Social Security cuts are a bad idea [WaPo]. It's a reverse Lucy and the Football! Now that the Ds have decided that feeding cat food to elders is peachy, the Rs say, "Sorry! Bad idea!"
2016
Rand Paul, code-switcher [National Journal]. All good, 'til an oppo researcher aggregates the switching on YouTube.
America the Petrostate
Tom Wolf, PA D candidate for governor, promises to tax tracking to fund the public schools [HuffPo].
EarthJustice leverages permitting process to shut down crude-by-rail operation in Sacramento County [McClatchy].
Imperial Collapse Watch
"How did we lose our democracy? Slowly at first, and then all at once" [Op-Ed, New York Times]. Great quote, less solid analysis.
Joseph P Kennedy III, D-MA: "There are things happening [in Washington] – really!" [Gillian Tett, "Political apathy: who cares?" FT]. "PORGY: Hold it! Hey! Hold it down, kids. Don't get excited. VOICE FROM CROWD: Who's excited?" [High School Madness].
News of the Weird
* * *
Readers, feel free to contact me with (a) links, and even better (b) sources I should curate regularly, and (c) to find out how to send me images of plants. Vegetables are fine! Fungi are deemed to be honorary plants! See the previous Water Cooler (with plant) here. And here's today's plant (craazyman):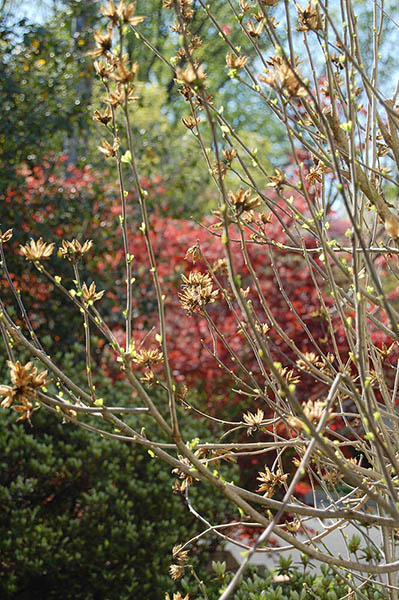 Talk amongst yourselves!