By Lambert Strether of Corrente
2014
"At this late stage in the prostitution, cretinization, and putrefaction of the American political system, it's hard to get worked up about anything" [New Yorker]. Thanks, Obots, New Yorker editors being prominent examples of same. Next, I imagine, the smart set will be calling for the fabled person on a white horse.
"Spooked Dems await their fate," and shift money to seats they thought were safe [The Hill]. Base parties like it's 2010 [The Hill].
Obama could make history by being the first President to put together two mid-term disasters back-to-back [Roll Call].
Nate Silver: R chances for Senate control (68.5%); D chances (31.5%) [FiveThirtyEight].
Former hedge Steyer's environmental PAC seeks "climate voters," but ISIS and now ebola fear-mongering threatens to overwhelm [Bloomberg].
In Illinois, Rhode Island, California, and Massachusetts candidates with ties to firms that manage state pension money now stand to gain authority over those pension systems [David Sirota, International Business Times]. And then of course there's Christie. Anyhow, at least whoever's going to doing the looting won't be bored. So there's that.
Obama visits Maine for gubernatorial race: "Mike [Michauds's been fighting ever since for ordinary Mainers because that's who he is" [Bangor Daily News]. Democrats are always "fighting," presumably because the phrase focus groups well. But they're never winning! And "ordinary Mainers." There's language to put fire in the belly, eh?
Kansas Senate: Private equity D mole Orman, leads silverback R Roberts, but within the margin of error [The Hill]. Kansas City Star endorses Orman, "a champion of effective leadership" [Kansas City Star], but KSU football coach Bill Snyder endorses Roberts.
2016
Ready For Hillary PAC to meet November 21 [Politico]. Clinton has yet to master populist language, unlike Warren [Politico]. Words are wind…
First Presidential debates scheduled, as Reagan Library invites R candidates [Miami Herald]. 
Cuomodammerüng
"Progressive" icon DeBlasio puts the touch on grocer squillionaire John Catsimatidis to make good on Cuomo's promise to the WFP retake the Senate; "Cats" writes a check on the spot [The Albany Project]. "I do a lot of business with the city." Ka-ching!
Corrupt D goon Cuomo endorsed by Bill Clinton [WSJ]. At the Midtown headquarters of local 1199 of the SEIU, Healthcare Workers East.
Cuomo throws "WFP" under the bus as "fringe," touts new catspaw, "WEP" [New York Observer]. As Zephyr Teachout has pointed out, 11 of the 17 candidates on the "Women's Equality Party" are male [New York Observer]. Doesn't Cuomo even care enough to fake the optics?
The Nation's Executive Editor endorses Hawkins [The Nation]. The Nation cruise should be fun this year! But how will Katrina handle the stench?
Stats Watch
Employment cost index, Q3 2014: [J]umped 0.7 percent for the second straight quarter, the two largest increases of the recovery [sic], going back to 2008 [Bloomberg].
Personal income and outlays, September 2014: Income continues modest upward trend, but spending slips. "Analysts botched their forecast for spending for September-and for no apparent reason" (!) [Bloomberg].
Consumer sentiment, October 2014: Extends "recovery [sic] best performance, at highest level since 2007 [Bloomberg].
$77 trillion shadow banking sector increases 50% in Argentina, 30% in China. US global share down 4% [Bloomberg].
Hong Kong
Occupy Hong now appears in Google Maps satellite imagery [Nick Shearman].
Hong Kong's business elite is almost entirely pro-Beijing, and a handy and very detailed chart of their property holdings in the Mainland shows why [Capital Profile].
Round-up of political solutions to the "current impasse," since the protests themselves are no longer novel [Asian Review of Books].
Protesters might visit Beijing during APEC summit [Asian Correspondent].
Ferguson
Mike Brown family and Ferguson protesters hope to deliver report to Geneva [#fergusontogeneva] ("United States' Compliance with the Convention against Torture and Other Cruel, Inhuman or Degrading Treatment or Punishment").
Brown family's forensic pathologist wants to testify before Grand Jury [USA Today].
A new unit established to investigate St. Louis police shootings will submit its report on the Oct. 9 killing of VonDerrit D. Myers Jr. to prosecutors next week [St Louis Today].
America The Petrostate
Billionaire cracker fourth largest donor to New York Attorney General's campaign [The Albany Project]. So I guess we know which way the hydrocarbons are blowing for New York Ds, eh?
Richard Berman's PR pitch at secret Western Energy Alliance meeting so offensive that an oil executive leaks it [New York Times].
Ukraine
Ukraine, Russia, and EU (!) sign trilateral gas deal [Council on Foreign Relations]. "Funds from the EU and the International Monetary Fund will help Ukraine repay its debts."
After elections, People's Front and the Poroshenko Bloc must divide power. "Whereas the parties' broad pro-European aims are aligned, their business interests and personal ambitions are not" [Economist].
Merkel tells Putin EU will not recognize parallel elections in Donetsk and Luhansk [Reuters].
Since Ukraine's coal mines are in the midst of fighting, Ukraine imports coal from South Africa [AP].
Imperial Collapse Watch
Army Officer: "I've been in the Army twenty-six years, and I can tell you it's a con" [Salon]. Will  Smedley Butler please pick up the white courtesy phone?
News of the Wired
* * *
Readers, feel free to contact me with (a) links, and even better (b) sources I should curate regularly, and (c) to find out how to send me images of plants. Vegetables are fine! Fungi are deemed to be honorary plants! See the previous Water Cooler (with plant) here. And here's today's plant (Mrs. Mop):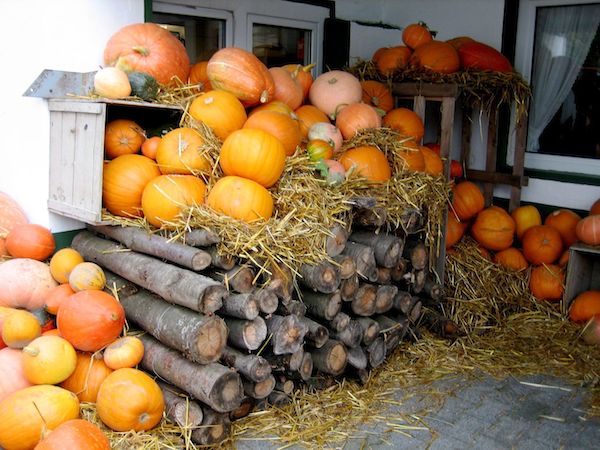 Again, I'm running just a bit short. Fall foliage would be nice! Or the haul from your gardens!
Talk amongst yourselves!