Plants Know When They're Being Eaten and They Don't Appreciate it Inhabitat (furzy mouse). So now I have to feel guilty about eating plants? :-(
The Best Places to Be an Expat Wall Street Journal (Li). Almost certainly a list for rich expats.
Ghosts in the machine language Economist (David L)
New studies: 'Conspiracy theorists' sane; government dupes crazy, hostile Veterans Today (furzy mouse). Underlying study: "What about building 7?" A social psychological study of online discussion of 9/11 conspiracy theories. PubMed
Armstrong barred from non-competitive race Xinua. Psychohistorian: "I find it interesting that the following is available on the Xinhua english news web site but is not available at Google news nor available through any Lance Armstrong News search."
Ebola
Pain Begins to Spread as China's Home Prices Fall for Fifth Straight Month BusinessWeek
Australia baulks at China bank sign-up Sydney Morning Herald
The journey from luxury to thrift will test Beijing's mettle Financial Times
Mortgage scheme offered to rice farmers to delay supply to market Thai Visa (furzy mouse)
About 25 Eurozone Banks Said to Fail Stress Tests
As Europe Stagnates, Everyone Is Begging Germany To Embrace Its Inner Keynes And Start Spending
French unemployment hits new record high France 24
London's luxury housing market freeze intensifies Financial Times
Putin unleashes fury at US 'follies' Financial Times
Ukraine
Ukraine-Russia reach gas 'consensus' BBC

Why sending weapons to Ukraine would be a terrible idea for the US Quartz
Syraqistan
UN wants to battle Islamic State, but is it fighting freedom? Globe and Mail

The War Nerd: How do you deal with wannabe jihadis? An upgrade to business class Pando

The Kobani Riddle Pepe Escobar, Asia Times (Mark Twain)
Imperial Collapse Watch
The Unraveling Foreign Affairs. A bit leisurely, but even with making some overly-charitable-to-the-US recaps of recent events, it still paints a picture of US ham-handedness.
Big Brother is Watching You Watch
European Privacy in the Age of Snowden: We Need a Debate About What Intelligence Agencies Are Doing Democracy Now

Days After Shooting, Canada Proposes New Restrictions On and Offline Slashdot

Warrant: CHP officer says stealing nude photos from female arrestees 'game' for cops Inside Bay Area
5 Ways Falling Oil Prices Are Helping the Economic Numbers Wall Street Journal
Minimum Wage: Scott Walker Based 'Living Wage' Ruling On Restaurant Industry Study International Business Times
Maine regulators allow sale of town's water to bottler of Poland Spring Portland Press Herald. Boycott Poland Spring. Of course, you should already know that bottled water is environmentally a really bad idea…and not healthy either if the water has been in the plastic long enough.
Chronic Pain and reflections on this blog One Salient Oversight
Class Warfare
Setting Up The Students anotherquestion, Firedoglake

The 1% are more likely to vote than the poor or the middle class, and it matters – a lot Vox

Lunch with the FT: Russell Brand Financial Times
Antidote du jour (Frog OTD, courtesy Lambert). Hope you don't feel like this today!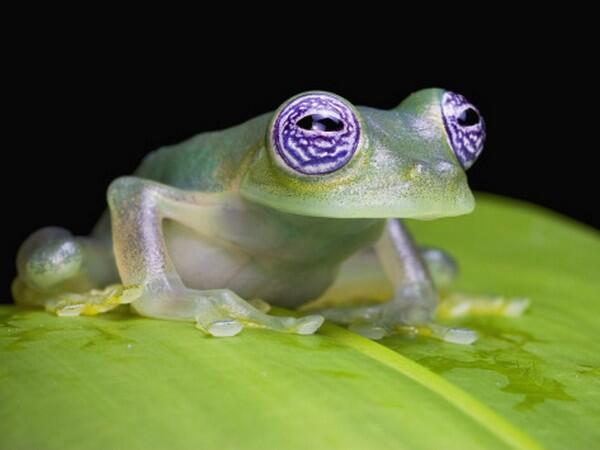 See yesterday's Links and Antidote du Jour here.