Unexpected ways to wake up your brain BBC
Amelia Earhart Plane Fragment Identified Discovery (Robert M)
The Many Lives of Darth Vader Atlantic
Two genes linked with violent crime BBC (David L)
Assessing risks and impacts of pharmaceuticals in the environment on wildlife and ecosystems Royal Society (furzy mouse)
Will a Breakthrough Solar Technology See the Light of Day? MIT Technology Review (David L)
Japan's timid coverage of Fukushima led this news anchor to revolt — and he's not alone Public Radio International
Ebola
China has nipped Bitcoin in the bud South Business Spectator
Europe is drifting and divided. This feels more like 1914 than 2014 Guardian (furzy mouse)
Can Europe Keep the Lights On This Winter? Bloomberg
Nato jets intercept Russian warplanes Guardian
EU Projects Impact of Sanctions on Russian Economy Wall Street Journal
RUSSIA TAKES THE FAT OUT OF MCDONALDS, AS ANTI-AMERICAN RETALIATION ENDORSED BY HALF THE POPULATION John Helmer
Syraqistan
Netanyahu insists he is 'under attack for defending Israel' after remarks from US official Guardian

Report offers new detail on scope and scale of ISIS Mashable
Big Brother is Watching You Watch
How to leak sensitive data from an isolated computer (air-gap) to a near by mobile phone PhysOrg (Robert M)

How Smart, Connected Products Are Transforming Competition Harvard Business Review. I can see my future. I am so opposed to the Internet of Things that I will wind up hunting down stupid devices for the next 30 years on eBay.

FBI demands new powers to hack into computers and carry out surveillance Guardian

New amicus brief challenges Justice Dept. state secrets assertion in private defamation case Electronic Frontier Foundation
Economy Stokes Anger at Governors Wall Street Journal
Holder Says Bankers May Yet Face Prosecution for 2008 Bloomberg. Adrien: "Pathetic Holder a few days before the elections.."We have ongoing investigations that may perhaps produce individual prosecutions,' Holder said.'"
Dead babies near oil drilling sites raise questions for researchers Denver Post (Glenn F)
Energy Boom Can Withstand Steeper Oil-Price Drop Wall Street Journal
Opec expects fall in US shale output Financial Times
As Infrastructure Crumbles, Trillions Of Gallons Of Water Lost NPR (David L)
Whither Markets?
Markets Clearly Surprised by Hawkish Fed OANDA

Fed's Lack of Conviction Is Warranted Mohamed El-Erian, Bloomberg

Mortgage rates are headed to 5 percent. But don't blame the Fed. Washington Post. Warning: the article is rambling, but some of the charts are interesting.

Reflections on the new 'Secular Stagnation hypothesis' Larry Summers, VoxEU. I wish this were a Halloween joke. It is painful reading Summers. He is explicit about his belief in the loanable funds fallacy. He admits to unsustainable finance being a problem but argues lower rates would have fixed it.
Class Warfare
Oxfam warns wealth gap is spiralling out of control Irish Examiner

Janet Yellen Mentions Inequality; Conservatives Scandalized New York. Points out what weak tea Yellen's remarks were.
Antidote du jour: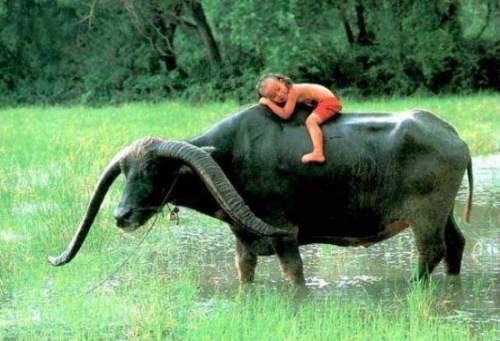 See yesterday's Links and Antidote du Jour here.