By Lambert Strether of Corrente
2016
Squillionaire donors in Democracy Alliance "look six years ahead" [New York Times]. Well, they can afford to. Where's a class traitor Ross Perot-type when we need one?
Dems create "leadership position" for Warren: "Strategic policy adviser to the Democratic Policy and Communications Committee" [HuffPo]. Warren, as an academic infighter, will be adept at making this position whatever she wants it to be. That said, Warren, like Obama, is all about visionary minimalism: Policies like making interest on student loans slightly less usorious, instead of, say, free public education K-16. If you want that, you've got go to the former West Germany.
How Sanders will run for President: To win [National Journal]. Beat sweetener for Tad Devine, the campaign manager. Not that there's anything wrong with that.
Rand Paul meets with his circle on 2016 run [Bloomberg]. Clintons, Bushes, Cuomos, Pauls… Seems awfully dynastic, all of a sudden.
Republican trial balloon for Carly Fiorina [Bloomberg].
Another Republican family involved in animal abuse: The Flakes, of dogs [New York Times]. Yes, another.
2014 Post-Mortem
One-third of Democratic voters made up their minds only a week before the election [WaPo]. Sounds like brand confusion.
Mexico
Masked demonstrators torch parts of Guerrero state legislature [Al Jazeera]. The state where the 43 students were abducted.
Governing party offices also torched [BBC].
Parents of students to travel across the country in three caravans [Democracy Now].
A good wrap-up with a time-line from [Cosmopolitan], of all places. (This has been a feature of Ferguson coverage too; good pieces in places like Road and Track, IIRC.)
Ferguson
Testimony by Brown family pathologist suggests grand jury is coming to the end of the witness list [ABC].
Ku Klux Klan leader defends threat of "lethal force" against Ferguson "terrorists" [Raw Story]. Why not just deputize them? Here's the KKK flyer [Riverfront Times].
Brown family lawyers: Darren Wilson grand jury decision a defining moment for Missouri [USA Today]. "The grand jury will do whatever the prosecutor wants them to do" [St Louis Today].
Ferguson case tests rule on attorneys' public comments [Missouri Lawyer].
Hong Kong
Top judge questions "odd" injunction brought by taxi and bus operators to clear protesters [South China Morning Post].
The "tyranny of the old Middle" class in Southeast Asia [The Diplomat]. Interesting comparison between Indonesia and Thailand.
Occupiers weigh exit strategy, including co-founders turning themselves in [Quartz].
Hong Kong's Admiralty tents "run like a hotel" except minus the maids [Time]. Unlike, I think, Mong Kok [The Star].
America the Petrostate
Landrieu wants Keystone to save her career [WaPo]. Obama hints at veto, making the vote a free one [USA Today]. The left needs to make Democrats lose races, and be seen to have done so, to have any leverage. This would be a fine chance for them.
Illinois fracking rules finalized behind closed doors; fight to continue at local level [Inside Climate News].
Kansans near fracking injection wells can't buy earthquake insurance [Wichita Eagle].
Why New York state won't get fracked [No Fracking Way].
Imperial Collapse Watch
Kissinger: "Do we achieve world order through chaos or insight?" [Der Speigel]. Well, over the last couple of years, factions within the national security class successfully organized chaos round the Mediterranean basin and the Black Sea, which (I would argue) prevented the pivot to Asia, that having just flopped. So, the people running the show today make Kissinger look sane. Well done, all.
Stats Watch
Jobless claims, week of November 8, 2014: A slight rise. "There are no special factors in today's report, one that hints, but only hints, at possible trouble for the November employment report" [Bloomberg]. Rise not enough to "shake confidence" [FT].
ObamaCare
Why the Court's decision to hear King v. Burwell is a "naked power grab" [Linda Greenhouse, New York Times]. Very well urged.
Corruption
Access to David Cameron costs £50,000 per annum; Tories "not funded by trade unions," says website [Independent]. Refreshingly direct!
FIFA report clears Qatar and Russia of wrongdoing in 2018 and 2022 bidding, but chief investigator pushes back [BBC].
Class Warfare
Selfies with homeless people [Tumblr]. Then again, more people risk jail for feeding the homeless in Ft. Lauderdale [Local 10].
News of the Wired
* * *
Readers, feel free to contact me with (a) links, and even better (b) sources I should curate regularly, and (c) to find out how to send me images of plants. Vegetables are fine! Fungi are deemed to be honorary plants! See the previous Water Cooler (with plant) here. And here's today's plant (LJ):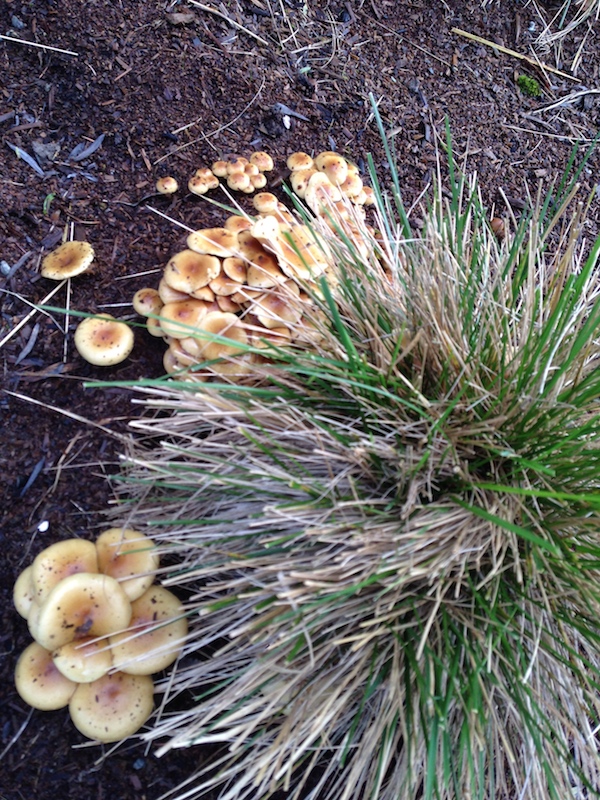 Talk amongst yourselves!