By Lambert Strether of Corrente
2014
FIrst, let's look at the Senate, since it's the horse race that everybody's all excited about. (The recent back and forth between parties is not the norm [WaPo].) Currently, the Senate is 53 D to 45 R. Hence, a swing of six is needed: 45R + 6R = 51R (or 53D + 2I – 6 = 49D). Here's the math for an R "path to victory":
Seats
States
A) 3 of 3
(MT + SD + WV)
B) 3 of 7
(AK[1] + AR + CO[2] + IA[3] + LA[4] + NH[5] + NC[6])
TOTAL: 6
CAVEAT: Rs must hold onto KS[7] + KY
NOTES
[1] Polling in AK is notoriously bad.
[2] Democrats threw anti-frackers under the bus, now beg for turnout.
[3] The R has a winning personality, despite the Agenda 21 thing.
[4] Democrats could force a run-off if no candidate gets a majority.
[5] Incumbent could lose to Cosmo pin-up boy and carpetbagger Scott Brown.
[6] Home of Moral Mondays.
[7] If silverback R Pat Roberts doesn't pull it out against sleazy private equity D mole Greg Orman, the Rs will need 4 of 7 in row B).
Polling for the table above from Real Clear Politics aggregations; scenario from WaPo. Here's Nate Silver. And Sam Wang. And The Upshot.
The Runoff Scenario is fun: Ds outperform, and control of the Senate rests on two states where run-offs are forced if no candidate gets a majority: LA (Landrieu v. Cassidy) and GA (Nunn vs. Perdue) [McClatchy]. Personally, since I'd prefer an utterly dysfunctional and non-performing Senate which can't pass either Fast Track or any kind of Grand Bargain, I find this scenario most appealing. While it doesn't strike me as likely, the final batch of polls of the "bitter electorate" shows the race tightening in NH, IA, and CO, with runoffs likely in LA and GA [New York Times]. So as that all-important row B) in the above table erodes, the Runoff Scenario becomes more likely. And here's a huge wrap-up of Senate, House, and Governor's races [New York Times].]
As for me, I'm not bitter. I'm pissed and disgusted clear to the bone. And just as in Hollywood, nobody knows anything [FT, "Unpredictable midterms show the limits of election forecasting"].
With the horse race out of the way, let's look at more appealing institutional and electoral factors and true facts:
Common voter suppression tactics: Election date change, intimidation, arrest threats, changes in polling locations and hours, "do not vote" mailers [Talking Points Memo].
Contributions to state judges have a higher ROI than contributions to legislators [Atlantic].
States are returning to paper ballots and abandoning electronic voting machines [The Hill]. That's excellent news for the long-term credibility of the electoral system.
Tales of R oppo [Bloomberg]. Why is it that Rs just seem to want it more?
Remember when ObamaCare was going to dominate the campaign? It's not [NEJM]. Here's an interesting nugget:
In this shifting political environment, poll results show that support for the principle of universal coverage is lower among those who are likely to vote than among the public as a whole. About 4 in 10 likely voters (41%) support the principle of universal coverage provided by the federal government, as compared with 47% of the general public (HSPH–SSRS, 2014; Pew, January–February 2014). Among likely voters, a majority (56%) do not believe it is the responsibility of the federal government to make sure all Americans have health care coverage (HSPH–SSRS, 2014).
If you take support for universal coverage as a proxy for strength of "the left," that means the left is staying home.
It's the President, stupid [New York Times]. At least in off years.
Cuomodammerüng
Corrupt D thug Cuomo hopes to boost turnout by threatening the base [New York Post].
Zephry Teachout as the David Brat of the left [American Conservative].
Cuomo name "remains golden" [New York Times]. Dynasties work, don't they? I wonder if Cuomo can arrange a grandchild by 2020.
MoveOn desperately promotes the Working Families Party after Cuomo dekes it into endorsing him and then tries to kill it [New York Observer].
Hawkins: "Cuomo, if he was going to ban fracking, he would have done it by now" [The Villager]. Yep.
The Cuomo administration also promised the most transparent administation ever [Post-Star].
Smart Schools Bond Act for computer technology that could be obsolete before the bonds are paid off. So why not just buy equipment with the interest you'd otherwise pay on the bonds? [Times Herald-Record]. Or here's an idea: Instead of a reach-around for Silicon Valley and the banksters, why not just pay teachers more? Putting a computer in the classroom teaches kids whatever in exactly the same way as putting a piano in the classroom teaches them music.
Stats Watch
Gallup US Consumer Spending Measure, October 2014: Spending for household incomes > $90K up; < $90K flat [Bloomberg].
PMI Manufacturing Index, October 2014: "Confirms expectations for slowing in the upcoming ISM report" [Bloomberg].
Ferguson
Feds agreed to no-fly zone around Ferguson because the local police wanted to keep news helicopters away [AP]. Paradoxically, I would say, that helped the protesters keep the movement local and organic. However, anybody who thinks Our Betters aren't watching and acting on Ferguson just as they did with Occupy needs to think again.
America The Petrostate
Deepwater Horizon spill left an oil bathtub ring the size of Rhode Island on the Gulf sea floor [Outside].
Obama's energy and environmental policies, such as they are, boost R chance in hydrocarbon states [FT, "Obama's energy past hurts Democrats in midterms"].
#Citizenfour Reviews
As a film, it's a mess [Pando Daily].
"Can Snowden be freed from those he trusted?" [Cryptome].
A detailed look at the Laura Poitras milieu, and her documentary film-making techniques [The New Yorker]:
The heart of the film is the hotel room in Hong Kong, where Poitras finds emotion in the small moments that give "Citizenfour" the human truth she's always after. Even when the pace slows to the verge of boredom, the footage is mesmerizing, because we are watching a private encounter of great political significance unfold.
News of the Wired
* * *
Readers, feel free to contact me with (a) links, and even better (b) sources I should curate regularly, and (c) to find out how to send me images of plants. Vegetables are fine! Fungi are deemed to be honorary plants! See the previous Water Cooler (with plant) here. And here's today's plant (Mrs. Mop):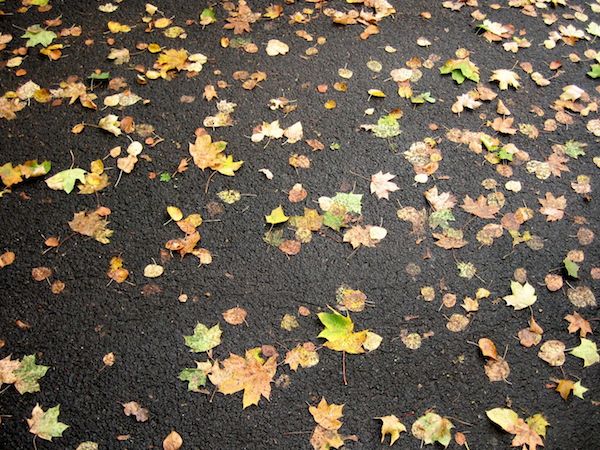 Talk amongst yourselves!