Breaking: 7-Eleven deploys pigs as store pets Bangkok Coconuts (furzy mouse)
Robert Frank at 90: the photographer who revealed America won't look back Guardian
Oil Sands Companies Under Pressure Following Wildlife Deaths OilPrice
Something Called 'The Race To Zero' Is Scaring A Lot Of Tech Companies Business Insider (David L)
Enormous bitcoin "mining" operation goes up in flames Lambert: "Makes me think somebody wasn't getting a cut. There are two sides to regulatory arbitrage, after all."
Banks fight stores on cyber-attack bills Financial Times
The city on the hill: Democracy, human rights and all that take a back seat in America's Asia policy Economist
Leaders of China, Japan hold ice-breaking meeting in Beijing South China Morning Post
South Korea, China Agree on Trade Deal Wall Street Journal
Russia to increase gas supply to China Financial Times
China's rebalancing is not what it seems China Spectator
Battle of the Asia-Pacific FTAs VoxEU
G20 proposes buffer to end too big to fail banks Reuters
Europe's Banking Addicts Bloomberg
Juncker tainted by Luxembourg tax leak Bloomberg (Richard Smith)
Catalonia's symbolic independence referendum: What it means and why it would be wrong to ignore it Open Europe
Four British languages in danger of becoming extinct Independent
Putin seeks to reassure currency markets Financial Times
Ukraine
Ukraine Split in Two; Expect Major Rebel Advance Michael Shedlock

Dennis Kucinich: "The US Must Work to Reestablish Friendly Relations With Russia" RIA Novosti (furzy mouse)
Syraqistan
A 3-Star General Explains 'Why We Lost' In Iraq, Afghanistan NPR (David L)
On GPS: Landis on a Syria Solution CNN
Syrian official: negotiations with US blocked by Saudi Arabia Al-Monitor (furzy mouse)
Moscow Hosted Talks on Ending Syria War, Ex-Opposition Chief Says Moscow Times (furzy mouse)
Big Brother is Watching You Watch
Cory Doctorow: Information Doesn't Want To Be Free TechCrunch

Medical Records: Top Secret New York Times

Job Description NSA (Lambert). A remarkable noise to signal ratio.
Breitbart Issues Best Correction Since Forever TPM
GM Ordered New Switches Nearly Two Months Before Recall, Emails Show Wall Street Journal
The great financial crisis: The guilty men Economist. As Lambert points out, predictably, no mention of fraud.
UBS to settle allegations over precious metals trading Financial Times. Brian C: "Interesting that an actual named banker is in the hot seat for this criminal 'settlement' round."
Revenue Softness Worries Investors Wall Street Journal
Class Warfare
Republicans Are Only Sometimes the Party of Uber New York Times

Wall Street's Bonus Season Not Likely to Be Filled With Joy, Survey Finds New York Times
Antidote du jour (Next Step via Lambert):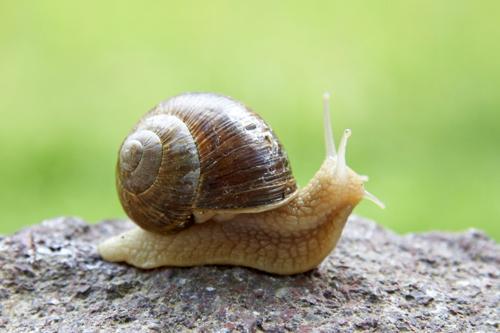 See yesterday's Links and Antidote du Jour here.