Cat genome reveals clues to domestication Science Daily (John M). Um, cats domesticated people, but not very well.
Hair transplants: Pakistan's new weapon of mass seduction Agence France-Presse
New York Ebola doctor 'virus free' BBC (furzy mouse).
Device Changes Your Mood with a Zap to the Head MIT Technology Reviewn (David L). Electroshock lite. Plus study does not look to have been double-blind, placebo controlled. And with brain-chemical-altering drugs, the effects tend to diminish with repeated use.
How Much Sugar Is Too Much? A New Tool Sheds Some Light NPR
Indian botched sterilisations kill eight women in Chhattisgarh BBC (furzy mouse)
Coldest air of the season set to blast 42 U.S. states: forecasters Reuters (EM)
Climate Tools Seek to Bend Nature's Path New York Times (furzy mouse)
US pollution data on Beijing blocked on mobile app Associated Press
U.S., China Reach Deal to Drop More Technology Tariffs Wall Street Journal
We need China inside the global economic tent China Spectator
The risks of getting too close to China The Nation (furzy mouse)
Inflation is falling even in China Angry Bear
Germany's Secret Credit Addiction Adair Turner, Project Syndicate (David L)
Treasury asks top civil servants to find £30bn in public service cuts Guardian
CNN International quits Russia eTurboNews
Sinking Ruble Drags Down Global Companies That Lean on Russian Business Bloomberg
Syraqistan
George W. Bush notes Obama's shift in Iraq strategy, hopes for success Dallas Morning News

Prepare for War: Obama Asks Congress for ISIS War Authorization; Republican Hawks Have War Plan Prepared; Clinton-McCain?! Michael Shedlock

Afghan Police Turn to Opium as $6-a-Day Salaries Delayed Bloomberg
Obamacare
U.S. officials hope new HealthCare.gov avoids last year's problems Reuters (EM)
Why Obamacare risks falling into a 'death spiral' Dana Milbank, Washington Post. Not sure the assumption here is valid, that the Supreme Court considering striking down the Federal exchanges is hurting 2015 enrollments.
The Dark-Horse Policy Reform That Has Both Obama And Some GOPers Optimistic Huffington Post
US union says recognition close at VW Associated Press
Syracuse University student protesters wake up to 'construction wall' blocking public's view of sit-in Syracuse (bob). Profiles in official cowardice.
Lehman, the financial crash and the making of history Financial Times
Whither Markets?
Class Warfare
The story of the millionaire Tory MP and the tenants facing homelessness Guardian. Lambert: "Where does thus guy think he is? San Francisco?"

Ebola and Inequality Joseph Stiglitz, Project Syndicate

Berlin's digital exiles: where tech activists go to escape the NSA Guardian (DJG). Today's must read. Be sure to go at least as far as the Anne Roth story.
Antidote du jour (@PetinthaiDotCom via Lambert):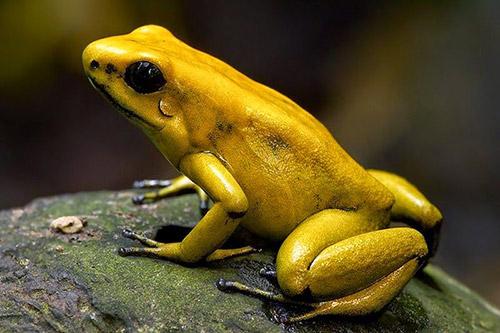 See yesterday's Links and Antidote du Jour here.