Landmark 20-Year Study Finds Pesticides Linked to Depression In Farmers Modern Farmer
Police in California and Texas Test Networked Guns MIT Technology Review (David L). Great in theory but police will resist unless the reports can be tampered. On the other hand, doctored reports would make for fantastic evidence in court….
Climate Change: Afghanistan on Front Line (& You Thought the Taliban were Bad) Juan Cole
Ebola
Liberia ends Ebola emergency; Mali cluster grows CIDRAP (furzy mouse)

Exclusive: MSF should have called for Ebola vaccine earlier, says aid group Reuters. Wow, this story should be a test of NC reader critical thinking skills, but I'll spoil the fun. First, this is a single sourced story. Second, tell me exactly how much influence a call from MSF would have had in getting Big Pharma to develop a vaccine faster. Ebola has been around since the 1970s. It's hardly unknown. Third, it takes time to develop vaccines. Even if MSF had made noise earlier, it's not clear if a few months of extra warning would have made bupkis worth of difference in development timetables. Fourth, it has been widely reported that Big Pharma ignored Ebola because it didn't see the profit potential there. Having MSF (one aid group, admittedly the most experienced) say it was getting out of control in Africa wouldn't have changed that. And why was the onus on MSF to make that call? The WHO and national governments have vastly greater ability to put pressure on Big Pharma than MSF, which has never been in the business of lobbying private industry.

Oh, and there is a fifth issue here: with front line health care workers being most at risk, as in the MSF workers themselves, a call for a vaccine by them would be seen as self-interested and thus discounted. And how many MSF workers died treating Ebola? Last figure I saw was four in treating thousands of cases. Four is tragic, but it's not enough to motivate Big Pharma to crank up its drug development machinery.

Let's face it: what forced Big Pharma to get off its tush was Ebola cases in advanced economies. Period. Nothing MSF said about black people or its own workers dying in Africa would have mattered. Big Pharma sees no money in treating the poor in third world countries. Hysteria in advanced economies, on the other hand, and in particular, hysteria from politically powerful people, is quite another matter.

So this story looks like an obvious plant that amounts to a bald-faced effort to shift blame from Big Pharma and public health bureaucracies to MSF(to the extent you think blame is warranted; I still think the fears over Ebola are way overdone. It would be vastly more efficient to improve containment and care efforts in Africa. And let me again remind you that given how Ebola infects people, the targets for an Ebola vaccine is front line health care workers, and not the public at large, except in areas where the infection is widespread. So this means that there is no way Big Pharma would develop a vaccine absent government pressure, and MSF was in no position to deliver that).
US–China emissions deal will put pressure on Australian growth china Spectator. "Australia still seems intent on taking the most parochial, least enlightened position of all G20 attendees on climate change" thanks to Tony Abbott.
Plans for Pushback Against China Lose Steam as Asean Meeting Begins Wall Street Journal. Lambert: "So much for the pivot to Asia."
Next Phase in Currency Wars: Yen Plunge, Yuan Devaluation, and "Tidal Wave of Westbound Deflation" Michael Shedlock (furzy mouse)
Eurozone economy returns to growth Financial Times
IMF's Post-Crisis Austerity Call Mistaken, Watchdog Says Bloomberg. this is huge.
Tim Geithner reveals in the raw how Europe's leaders tried to commit financial suicide Ambrose Evans-Pritchard, Telegraph (Richard Smith). When Geithner comes off as the sanest guy in the room, you know it's bad.
Traders Are 'Scared As Hell' Of What's Happening In Venezuela Business Insider
Angola on the road of de-dollarization failed evolution
Syraqistan
ISIS announces new currency CNN

Nationalist Youths Attack U.S. Sailors in Turkey New York Times (furzy mouse)
Big Brother is Watching You Watch
How Democrats can fix their midterm turnout problem: By moving elections to presidential years Daily Kos. Carol B: "Are there two Valhallas of the inconsequential? I mean, this is screamingly funny. And so typical. Tiny Revolutions, indeed." Yves: "This make it clear that the Democrats would rather do anything that suck less."
Rahm Emanuel & His PACs Got $600K From Firms Managing Chicago Pension, Despite SEC Rule David Sirota, International Business Times
Exclusive: Controversial U.S. energy loan program has wiped out losses Reuters (EM). We thought the criticism of Solyndra was way overdone but we didn't have the bandwidth to weigh in at the time. It was venture-type lending. You expect some losses. You care about results on a portfolio basis. Solyndra got whacked by a not-readily-foreseeable collapse in solar prices, so it was not an unreasonable loan even with the benefit of hindsight.
Obama Administration Explores Ways To Collect Student Loan Payments Without Middlemen Huffington Post
Obama Plan May Allow Millions of Immigrants to Stay and Work in U.S. New York Times
A Fatally Flawed Switch, and a Burdened G.M. Engineer New York Times. Lambert: "Crapification."
Massive MSR deal between Wells Fargo and Ocwen is officially dead Housing Wire (Deontos). Thanks to Benjamin Lawsky.
Oranges, lemons and forex: How to understand the market-rigging scandal Dan Davies. I beg to differ on the timetable of when conduct got to be problematic. I did a short study for the biggest foreign exchange dealer in London in 1984, which basically meant they had the biggest FX operation in the world. I saw clear cases of cheating customers then.
In market-rigging case, US Justice Department treats corporate criminals like juvenile offenders David Dayen, Guardian. Go Dave!
Longtime Massey Energy CEO Don Blankenship indicted Charleston Gazette. See that? CEO indicted. Faces up to 31 years in prison. And not for crimes against the investing classes, either.
Class Warfare
Nobel Prize-Winning Economist Reveals Why Robots Really Are Coming For Your Job Business Insider (David L). Stiglitz says the Luddities were right.

FedEx workers at New Jersey facility vote against unionization Reuters (EM)

Black Panthers: The Musical TruthDig

Silicon Valley Shakedown Nation of Change (dcblogger). $1.21 an hour….

The Case for Trailer Parks National Journal (furzy mouse)

A House Is Not a Credit Card Bethany McLean, New York Times (Fred A). Note this website regularly pointed out how more than half the subprime mortgages written prior ot the crisis were cash-out refis. McLean neglects to mention that many of these loans had to be refied; they had two-year teaser rates and the borrower would not be able to afford the payments after the reset. So originators would call borrowers prior ot the reset date to refi, and would encourage them to borrow more since their house was worth more. Countrywide would call some borrowers a mere six months after they got a mortgage, and falsely tell them their mortgage was about to reset and they needed to refi pronto.
Antidote du jour (furzy mouse). Don't try this at home.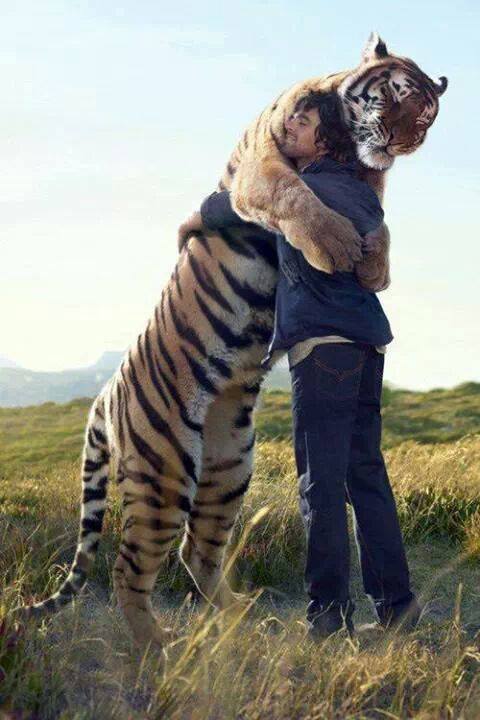 See yesterday's Links and Antidote du Jour here.