Researchers Got A Big Surprise When They Sequenced The Genomes Of The Longest Lived People Business Insider (David L). No magic gene, which suggests for a lot of people that longevity is a function of lifestyle.
Long-Term Cell Phone Use Linked to Brain Tumor Risk Medscape (Patrick F)
Countries Around The World Are Worried About 'Killer Robots' Business Insider (David L). Terminators coming to a war zone near you.
Sunken Soviet Submarines Threaten Nuclear Catastrophe in Russia's Arctic Moscow Times (furzy mouse)
Danish Naval Architect Uncovers Important Clues to MOL Comfort's Demise gCaptain
Rat poison chemical found in pills linked to India sterilization deaths Reuters
Ebola
WHO: Experts favor controlled trials for Ebola treatments CIDRAP (furzy mouse)
The Pacific Age Economist (David L)
In veiled message to China, Obama renews commitment to Asia-Pacific pivot Reuters (furzy mouse). All hat, no cattle.
Eurozone dodges recession but submerges in 'lost decade' Ambrose Evans-Pritchard, Telegraph
Eurozone growth figures: Germany narrowly avoids triple-dip recession Guardian
Signs of resistance against the neoliberal catastrophe in Europe failed evolution
Protests in Italy over job reforms Reuters
Greece is eurozone's top performer Financial Times
Greece's recession is over but unemployment is still 25.9 percent Washington Post
Dutch Fighter Jets Intercept Russian Plane Over Baltic Sea Moscow Times (furzy mouse)
Russia enacts 'draconian' law for bloggers and online media BBC
Russia's Putin arrives to chilly reception at G20 CNN
Russia braced for 'catastrophic' oil plunge Financial Times
Ukraine
Ukraine PM wants focus on building army Aljazeera

As the Ukrainian ceasefire falters what next on sanctions? Open Europe
Syraqistan
UN says Islamic State imposing rule of terror in Syria BBC

Can the U.S. Defeat ISIS Without Removing Assad? Atlantic (furzy mouse)
Imperial Collapse Watch
Pentagon says billions needed for neglected U.S. nuclear force Reuters. EM: "Only a few days after bogus headlines about 'savage defense cuts!'. There is definitely an organized 'These kittens will die horribly if we don't throw $trillions more into the bottomless pit of warmongery' PR effort going on."
Obamacare
Affordable Care Act's Cost of Coverage to Increase in 2015 New York Times

Most Aren't Going to Use the Insurance Exchanges Correctly Jon Walker, Firedoglake. The headline REALLY bothers me, as it says citizens are misbehaving by not going like good robots to their exchange every year. How about, "Most people don't think it's reasonable to have to shop for health insurance once a year for the rest of their lives. People keep their same homeowners and car policies year after year. Why should medical insurance be different? Who has the time to shop for insurance every year and stress out about whether migrating from one plan to a new one will work smoothly, and having to remember a new set of hospitals on the 'permitted' list. Shopping and changing are COSTS." The balance of the post sorta makes this point but no where near forcefully enough. Carol B adds: "Read OldFatGuy at #4. Suze Orman has written that she had a broker's license to sell insurance and can't figure out the fine print of insurance policies. Presumably, the policies are written for that purpose."

Obamacare enrollees overwhelmingly approve of quality and affordability of their new insurance Daily Kos. Carol B questions whether they have actually used it much/at all yet. Also, there may be sample bias, in that the skeptics may have opted not to participate (there are various permitted outs, and one is vague enough that mere mortals might try using it).
How a $47 Shrimp Treadmill Became a $3-Million Political Plaything The Chronicle of Higher Education (Lambert)
This Is the Left's Confidential $100 Million Plan to Win Back the States Mother Jones. The $50 million it spent in 2014 looks to have been wildly ineffective, so why should throwing more money at this strategy produce better results? Plus I hate exaggeration: "largely unknown" does not equal "confidential".
Fracking Boom Spurs Demand for Sand and Clouds of Dust Bloomberg
Waste Water from Oil Fracking Injected into Clean Aquifers NBC Bay Area (EM)
Former Treasury Secretary Timothy Geithner's Warburg Pincus to Profit from Tar Sands Exports Steve Horn
Forex banks prepare to claw back bonuses Financial Times
The finance curse as a new grand narrative? SPERI
Class Warfare
Exclusive: Ex-wife of US oil baron to appeal $1 billion divorce award Reuters (EM). I know billionaires are not a popular lot in these parts, but the wife happens to be right. That does not mean she'll prevail.

Guess How Much Money Bill Gross Made Last Year? Barry Ritholtz (Ed Harrison)

High marginal tax rates on the top 1% VoxEU

Federal judges order California to expand prison releases Los Angles Times. Radley Balko via Twitter: "California AG's office worries that if prisons release nonviolent inmates, the state will lose slave labor."
Antidote du jour (furzy mouse):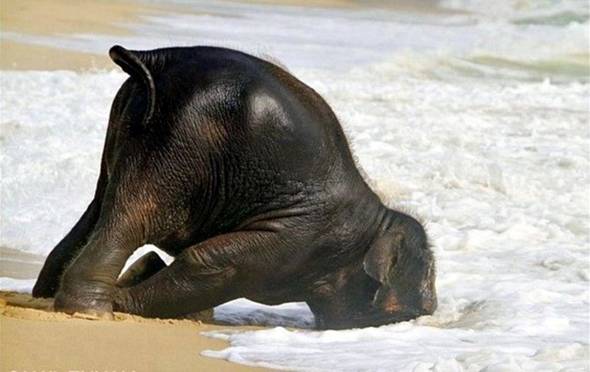 See yesterday's Links and Antidote du Jour here.