Russia Looks to Launch Reindeer Police Force Moscow Times
Monkeys Know What They're Doing Wired (Robert M). This test of self-awareness would suggest that some cats qualify, certainly my older cat (the one smart enough not to get himself stuck behind bookcases).
Spice up your memory: Just one gram of turmeric a day could boost memory ScienceDaily (Chuck L)
Trip Advisor couple 'fined' £100 by hotel for bad review BBC
WATCH: How Carbon Dioxide Travels Around The Globe NPR (David L)
Shipping Traffic Increases Fourfold Leading To Pollution Concerns OilPrice. A little late to be sounding warnings like this, but it does argue for more relocalization.
Long-running Android botnet evolves, could pose threat to corporate networks ComputerWorld. Bob: "It's opensource? How could this possibly happen? Who's running it? Who are the bad guys this week, the Russians? The Chinese? The NSA? Goggle seems missing from the 'victim' run down."
Ebola Response in Liberia Is Hampered by Infighting New York Times
What Obama Didn't Get Done in Asia BusinessWeek. Way more devastating than the anodyne headline. For instance: "And the administration's attempts to turn U.S. policy toward Asia, a strategy known as "the pivot," or the "rebalance to Asia," has actually made the economic and political situation in East Asia worse."
TERM DEPOSITS – Beware of lock in on redemption of term deposits DPLowey. Sounds technical and minor, but as CF points out, this looks like a selective implementation of capital controls.
Euro zone business growth slower than thought as orders fall: PMI Reuters
ECB's Stress Test Failed to Restore Trust in Banks, Poll Shows Bloomberg
Ukraine/Russia
The Mistral Affair: Breach of Contract or Hostile Act? Strategic Culture Watch

Investors Say 'Nyet' to Russian Bond Sales Fiscal Times

Months After Russian Annexation, Crimeans Ask: 'Where Is Our Money?' Moscow Times (furzy mouse)
Syraqistan
French Isis fighters filmed burning passports and calling for terror at home Guardian
Obama's Risky Course on Immigration Bloomberg
New Opposition to Lazard Banker's Nomination to Treasury Post New York Times
Torturer on the Ballot David Swanson
Ferguson officer arrested for raping a woman in the jail. Read the legal filing here. Daily Kos (furzy mouse)
Cops Decide Running Surprise School Shooter Drill During Class At A Middle School Is A Great Idea Techdirt (Chuck L)
City attorney: Amazon's private street flagging force is illegal MyNorthwest (Stephen L)
Fresh SEC crackdown on 'flash crashes' Financial Times
RBS fined £56m over 2012 computer glitch by regulators BBC
Senate Report Criticizes Goldman and JPMorgan Over Their Influence in Commodities Market New York Times
US blasts banks' commodities operations Financial Times. Lead story at the pink paper.
A Citigroup Managing Director Was Found Dead In His Bathtub With Throat Cut Business Insider. Both gruesome and puzzling. Cutting someone's throat isn't an easy operation. Charlotte Corday stabbed Marat in the chest. And he was running a business that wouldn't be one you'd expect to create enemies.
Whither Markets?
Low Inflation Replaces Joblessness as Reason Fed Won't Raise Rates New York Times

Oil and gold price plunge does not signal a global recession, experts say Guardian
Class Warfare
New report: Child homelessness on the rise in US Associated Press (Lisa E)

New Era estate scandal: families at the mercy of international speculators Guardian

UC tuition-hike plan advances, but debate just beginning San Jose Mercury News (EM)
Antidote du jour (Lambert from Twitter):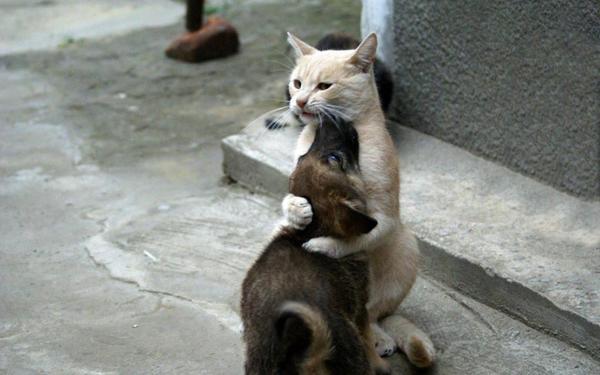 And a bonus video for those in the US hit hard by the cold blast. A team of horses rescues a semi:
See yesterday's Links and Antidote du Jour here.