Bears Discovery Photography: Live from British Columbia Brad DeLong. DeLong does an antidote!
Mama hippo was expecting, but L.A. Zoo staff wasn't CNN (EM). Cute!
Ninety-year-old man faces jail for giving food to homeless people Independent (Chuck L)
A possible alternative to antibiotics PhysOrg (Robert M)
Ebola
Good news about Ebola, and its terrifying mortality rate Fabius Maximus (furzy mouse)

New Ebola outbreak in Sierra Leone raises fears of new infection chain Guardian
Warnings from Japan for the eurozone Martin Wolf, Financial Times
Europe's bond yields lowest since 15th century Genoa on deflation, Russia risk Telegraph
Goldman sees new European recession MacroBusiness
EC Slashes Eurozone GDP Forecasts (But Not Enough); Goldman's Model Shows Europe in Recession Now Michael Shedlock
Euro Zone Sept Retail Sales Much Weaker Than Expected Reuters
THE HEMINGWAY OF LYING – FIGHTING WORDS FROM SPAIN TO UKRAINE John Helmer. A bit rambling, but a lot of intriguing detail.
Syraqistan
From the annals of disruptive digital currencies past FT Alphaville
Big Brother is Watching You Watch
The Creepy New Wave of the Internet New York Review of Books
Election Wrap. We're keeping this down, in part because it would eat Links otherwise, and because Lambert will have more to say about this tomorrow morning and Thursday morning. So stay tuned!
Obama declares Hawaiian lava flow to be major disaster Reuters. EM: "Because lava flows from Kilauea are so *unusual*, dontchaknow."
Atheists Score Major Win In Federal Court ThinkProgress
Providing Health Insurance Still a Struggle for Small Business New York Times
Pay Rent or Drink Water: The Human Rights Crisis in Detroit Escalates TruthOut
St. Louis police deny no-fly zone during protests aimed at media Reuters (EM)
Whither Markets?
Singer's Elliott Says U.S. Growth Optimism Unwarranted as Data 'Cooked' Bloomberg

Risk-return relationship has been upended John Authers, Financial Times. A feature, not a bug.

Evaluation of quantitative easing Jim Hamilton, Econbrowser
Class Warfare
Infuriating Facts About Our Disappearing Middle-Class Wealth TruthOut
Antidote du jour. Tom T: "Female Elk near Busse Lake, Cook County Forest Preserve — Elk Grove Village, IL (Elk were hunted out of Illinois in the 19th century, but the County has maintained a herd in a multi-acre, mixed habitat enclosure for thirty or forty years. The town was named for the wooded area where native people and early European settlers travelled from Fort Dearborn and early Chicago to hunt for Elk.)"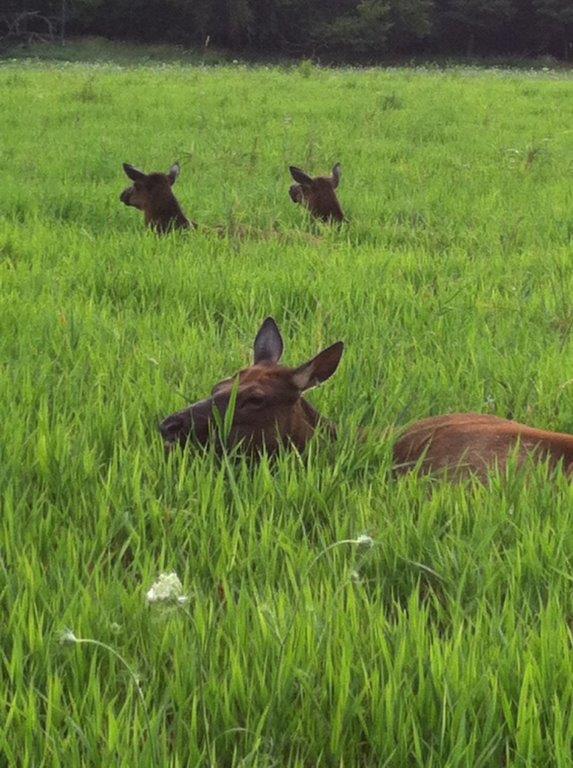 See yesterday's Links and Antidote du Jour here.