By Lambert Strether of Corrente
Cuba
Obama announces US and Cuba will resume diplomatic relations [New York Times]. Senate Republican Graham and Senate Democrat Menendez immediately move to undercut him.
Live feed on Obama's speech, aftermath [Guardian].
Pope Francis facilitated and Canada hosted [Los Angeles Times].
Handy chart of Cuban-American party support [Washington Post].
Hillary Clinton advocated for the end of the embargo in her book [Council on Foreign Relations].
2016
Clinton: "Black lives matter" [Guardian]. Those exact words, unlike some. More here [Politico].
Handy diagram shows merger of Citi and regulators [WaPo]. Warren is "right."
Jebbie's no moderate [Orlando Sentinel].
Republican presidential field even more scattered than 2011 and 2007; handy chart [WaPo].
2014 losses said to leave Democrats with weak bench for 2016 Senate campaign [Roll Call].
Black Injustice Tipping Point
Explainer on the Ferguson Commission and municipal consolidation issues [St Louis Public Radio]. "[M]eetings … were interrupted by audience members. In spite of this, there is much to be optimistic about…" Not "in spite of." "Because of." Fixed it for ya.
Rhetoric from police unions unusually strident [Talking Points Memo].
Chicagoans urge deliver 40,000 signatures to Emmanuel supporting long-stalled reperations ordinance for CPD officer Burge torture victims [Progress Illinois].
Of course Americans are OK with torture. Look at how we treat our prisoners [Slate].
Wrap-up of Witness #40 meltdown [Post-Standard]. Important, given that this account "tracked neatly" with Wilson's account.
Two Ferguson protesters, from Millenial Activists United, get married [HuffPo].
Mexico
Proceso story: "A new investigation published by Mexican magazine Proceso shows that the attack [on the 43 students] was planned, executed, and supervised by Mexico's federal police to undermine the political fight of the students from the teacher training college in Ayotzinapa" [Telesur]. (The full Proceso story appears only in print, in Spanish; this report was done in co-operation with Berkeley's Investigative Reporting Program, and linked to yesterday.)
Proceso story: Documents from state-level investigation of the missing 43 said to implicate the "real time" involvement of the Federal government, which has taken over the investigation [Latin Post]. Makes you wonder if there was any US involvement via intel, or communications services, or whatever the DEA equivalent of fusion centers is.
Proceso story: Excellent explainer [VICE].
Search for bodies of 43 missing students turns up other mass graves [NPR].
The full scale of disappearances in Mexico [Business Insider].
"You can't say anything. You learn to live that way" [Los Angeles Times]. Atmospheric report on Mazatlan.
Relatives of missing 43 suspend talks with Federal government [Telesur]. "Victims claim that the federal government is carrying out a strategy of provocation to orchestrate a violent end to the mass protests." Intimations of a legitimacy crisis, to my ear.
Torture Report
Torture Czar John Brennan refuses to use word "torture," proffers multiple Orwellian circumlocutions and euphemisms, says choice to torture is up to "future policymakers" [The Intercept]. As opposed to the Constitution, the law, and international treaties, which are law. It's the circumlocutions and euphemisms that make Brennan Obama's kind of Republican holdover, unlike Cheney, who is open and shameless in his contempt for his interlocutors.
Stats Watch
51% think economy will stay the same next year, 31% get better [Wall Street Journal]. Headline: "Mood brightens." Although it is true that the same or better are turning up in parallel, while "get worse" is steadily decreasing.
EIA Petroleum Status Report, week of December 12, 2014: "Products supplied look heavy relative to last year, up 4.1 percent for gasoline and up 2.9 percent for distillates both which point to easing refinery production ahead" [Bloomberg]. When the heck is the price of my heating oil going to crash?!
Consumer Price Index, November 2014: Seasonally adjusted headline CPI up year-on-year: 3 percent versus 1.7 percent in October. Excluding food and energy, the year-ago rate was 1.7 percent, compared to 1.8 percent the prior month [Bloomberg]. Fed has plenty of room to keep giving the right sort of people free money.
America the Petrostate
Texas oil and gas regulators say they were fired for enforcing the rules [InsideClimate News].
Our Famously Free Press
New York Times moves to news room layoffs after buyouts don't make the numbers [Politico].
How the Times services Sony, from the Sony email dump [Gawker].
"[T]he stage at the DealBook conference was like a refrigeration unit at a weisswurst factory: full of white sausage" [HuffPo].
News of the Wired
* * *
Readers, feel free to contact me with (a) links, and even better (b) sources I should curate regularly, and (c) to find out how to send me images of plants. Vegetables are fine! Fungi are deemed to be honorary plants! See the previous Water Cooler (with plant) here. And here's today's plant (MC):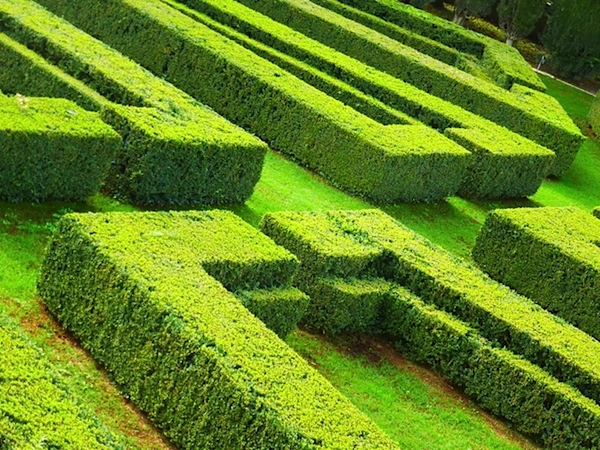 Make up your own jokes…
Talk amongst yourselves!