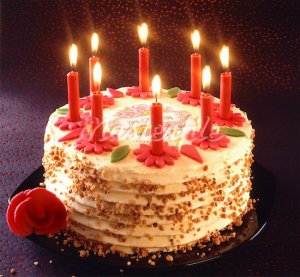 Every year, I use the birthday post to thank the people who have contributed to the success of this site over time. Now that we are eight years old, that list is so long that any effort to do it justice will inevitably neglect some key people. So I hope no one takes offense at an oversight.
I started writing this blog because it seemed like a good idea at the time. More specifically, it seemed at that time that there were things that needed to be said. In the fall and winter of 2006, if you read between the lines of the Financial Times and Bloomberg, it was not hard to see that credit risk was grossly underpriced across all debt instruments, or to put it another way, that we were in the midst of a huge credit bubble. And you'd never be able to discern that by reading the Wall Street Journal or New York Times. It was clear this wall of liquidity, as it was described at the time, was going to end badly, but when and how was an open question.
Starting a blog is like setting up a soapbox in a park. You have no idea if anyone is going to listen. So I set six month, twelve month, eighteen month and twenty four month readership targets. Every time it looked like I might not make a target, a wheel would fall off the financial system and my readership would spike up. The first wheel of that sort was the implosion of two Bear Stearns hedge funds that had invested heavily in subprime
What was also critical to our early growth was the number of established writers and sites that took interest in our work, including Felix Salmon, Mark Thoma, Tanta at Calculated Risk, Cactus at Angry Bear, the writers at FT Alphaville, and Paul Krugman. And as the site grew, our comments section became more vibrant and an attraction in and of itself. Our records show that vlade is our longest-established comments section member.
In more recent years, we've been fortunate in attracting some core collaborators. Richard Smith, Andrew Dittmer, Tom Adams, and Tom Ferguson all played critically important roles when I was writing ECONNED, either with the book proper or with the site, and continue to be important advisors. Lambert is a mainstay of this site, and David Dayen and Matt Stoller are important contributors and well regarded writers in their own right. We worked with legal experts on foreclosure fraud and servicing abuses, including Adam Levitin, Bubba Grimsley, Nick Wooten, April Charney, Max Gardner, Abigail Field, Matt Weidner, Tom Cox, as well as activists like Lisa Epstein and Michael Olenick. Newer writers and contributors include Philip Pilkington, Nathan Tankus, Mathew D. Rose, and Igancio Portes. And we could not get by without our WordPress jockey, Tony Collins.
We've also had whistleblowers alert us to and help us develop critically important stories, such as Entirely Random and CDO Guy, who put us on the Magnetar trail, nine insiders who gave us detailed information about the bank servicing coverup otherwise known as the Independent Foreclosure Review, and currently, some well placed sources who are deeply knowledgeable about private equity misconduct.
And I would particularly like to thank readers who send us links and antidotes; regulars include furzy mouse, martha r, Chuck L, Carol B, YY, 1 SK, Deontos, Robert M, and John L. And last but not least the established members of the commentariat, such as craazyman, Banger, My Less Than Prime Beef, James Levy, Ben Johannson, OIFVet, jackrabbit, and Jim Haygood (don't feel neglected if you were not singled out! There are too many good members of the commentariat to begin to give an adequate listing).
Last but not least: we depend on the contributions of our loyal donors. We would not be able to produce this site at its current level of output and quality without your help. So a big thanks for your generosity and vote of confidence in our work.
Lambert points out that eight is an auspicious number. Some of you may know the Lindsay Anderson movie O Lucky Man! which is a surrealist picture about capitalism (songs include Poor People, Sell Sell and Justice). One of its devices is to use the band as a chorus: the movie stops and cuts away to a song, and then resumes.
This is the theme song for the film, which I also hope can be our theme song for the upcoming year:
If you have a friend on whom you think you can rely
You are a lucky man
If you've found the reason to live on and not to die
You are a lucky man
Preachers and poets and scholars don't know it
Temples and statues and steeples won't show it
If you've got the secret just try not to blow it
Stay a lucky man! A lucky man!
If you've found the meaning of the truth in this old world
You are a lucky man
If knowledge hangs around your neck like pearls instead of chains
You are a lucky man
Takers and fakers and talkers won't tell you
Teachers and preachers will just buy and sell you
When no one can tempt you with heaven or hell
You'll be a lucky man
Takers and fakers and talkers won't tell you
Teachers and preachers will just buy and sell you
When no one can tempt you with heaven or hell
You'll be a lucky man
You'll be better by far to be just what you are
You can be what you want if you are what you are
And that's a lucky man!
Oh yeah, a lucky man
And that's a lucky, a lucky, a lucky man
A lucky, a lucky, a lucky man
•••••
The final scene version includes this section:
Because on and on
And on and on we go
And it's around the world
In circles turning
Earning what we can
While others dance away
The chance to light your way
•••••
Thanks again for your readership and support!