By Lambert Strether of Corrente
Herd on the Street
The Swiss National Bank (SNB) scrap its minimum exchange rate today [Bloomberg]. Swiss franc jumps to record high against Euro, Swiss stocks plunge, including UBS and Credit Suisse.
But the SNB kept saying they would never do that! [Online WSJ, "Swissie Shocker: The SNB's Drumbeat to Date"]. "The announcement came as a shock for the market, with the euro dropping suddenly from 1.20 to the franc to a low of around 0.85" [Online WSJ, " Switzerland Deepens 'Experiment With Unconventional Monetary Policy' — Analysts React"]. Wheee!!!!
"Intense volatility is battering markets" [FT, "Swiss central bank roils markets"]. US futures dip in "volatile trading" [Reuters].
Swatch boss Hayek describes SNB decision as "tsunami" [Daily Telegraph].
"[I]f we assume that ECB QE is really about to take place, we should not be surprised that from the SNB's perspective this sends a signal that their time recapitalising the eurozone is over" [FT Alphaville].
Speculation: Danes are next [Bloomberg].
The SNB press release [Wall Street Journal].
DJIA down as Bank of America, Citi earnings fall [WSJ, "U.S. Stocks Lower as Big Banks Stumble"]. Wowsers. They can't even win the game they rigged?
2016
Democratic Retreat in Baltimore: Larry Summers spoke, Cory Booker spotted taking a selfie [New York Times]. Twin shockers!
With Warren seemingly out, and a campaign team in place, has Hillary clinched?! [Bloomberg]. Oh, I don't know. A year is a long time in politics.
Dearth of Clinton events is noticeable, even for the holidays [CNN]. Maybe she's tired.
Let the chirping begin: "I would like to run against Mitt Romney in every election forever" (Democratic operative) [New York Daily News].
"Republicans are even eroding the traditional Democratic advantage on the empathy question" [Bloomberg]. Based on performance, that's entirely reasonable.
Romney could try to run to Bush's right, but he'll need the evangelicals, and they don't like him (either). OTOH, Colorado Springs boy Scott Walker… [New York Times].
Shocker: Conservatives unenthused with Bush and Romney [WaPo].
Rand Paul already in retail politics mode [The Hill].
Obama to "redefine" next week's SOTU to avoid making policy proposals or announcements [Politico]. Might as well just phone it in, eh?
The Hill
Four Secret Service executives fired [WaPo]. Insider dishes [New York Observer].
The Blue Dogs get nuked, and our famously free press tries to recreate them out of whole cloth [Roll Call]. Eesh. I live for the day when "Centrist Democrats" are as easy to find as "moderate rebels."
Stats Watch
Jobless claims, week of January 10, 2015: Jumped sharply, to a 316,000 level that's the highest since September [Bloomberg]. Well, thank heavens none of these lucky duckes p*ssed away their cash on retail gewgaws in December, eh?
Consumer Comfort Index, week of January 11, 2015: "[H]ighest reading since July 2007" [Bloomberg]. "Four of seven income brackets experienced confidence boosts last week," including $50K and under.
Empire State manufacturing index, January 2015: rises out of contraction, beats expectations handily [Bloomberg].
Philadelphia Fed Survey, January 2015: "Abrupt slowing is the signal" [Bloomberg]. Yes, this is at odds with the Empire State index.
Charlie Hebdo
From a pied noir: "It was an Arab, but dressed like a person.…" [Ta-Nahesi Coates, The Atlantic]. "This racism, like all racism, was not a bout of madness, but an actual tool." How excellent that we have a sensibility like Coates' on the ground in Paris.
Times sees both three million sales of Charlie Hebdo's current issue and positive response to The Interview as signs of the public's craving for free speech [New York Times]. Yes, especially if the policy outcome is increased power for the surveillance state, with a soupçon of strategic hate management.
Closer co-operation between French and Five Eyes intelligence services likely [Steve Weissman]. Don't order your airline food kosher or halal! As if a pro would.
About those world leaders and their commitment to free speech… [HuffPo].
Kerry to give Paris "a big hug" [The Hill].
Black Injustice Tipping Point
The ties betweent the pre-Civil War slave power and the European right of the time [Corey Robin, Jacobin]. "[T]here are in fact no races, only racism."
Bloomington MN city attorney wants protesters to pay for police over-time [KMSP]. Why not take a page from the NYPD playbook, and not send cops anywhere unless it's "absolutely necessary"? No OT, problem solved.
The Fear-Industrial Complex
FBI arrests Ohio man over Capitol bomb plot [Al Jazeera]. Guy doesn't know if he's working for ISIS or AQAP. So totes not entrapment.
Apparently, raising free range kids is now a crime [WaPo].
The 9-Eleven Memorial Store [The Baffler].
David Cameron to press Barack Obama on security fears [FT]. How many more eyes to the Five Eyes need, anyhow?
America the Petrostate
"Iodide, Bromide, and Ammonium in Hydraulic Fracturing and Oil and Gas Wastewaters" [Think Progress; original].
Anti-frack sand activists in Wisconsin, which supplies 75% of the US market [Truthout]. Somebody should ask Scott Walker what he thinks about frack sand.
ObamaCare
ObamaCare alleviates some financial distress, but out-of-pocket costs are also up [New York Times].
News of the Wired
* * *
Readers, feel free to contact me with (a) links, and even better (b) sources I should curate regularly, and (c) to find out how to send me images of plants. Vegetables are fine! Fungi are deemed to be honorary plants! See the previous Water Cooler (with plant) here. And here's today's plant: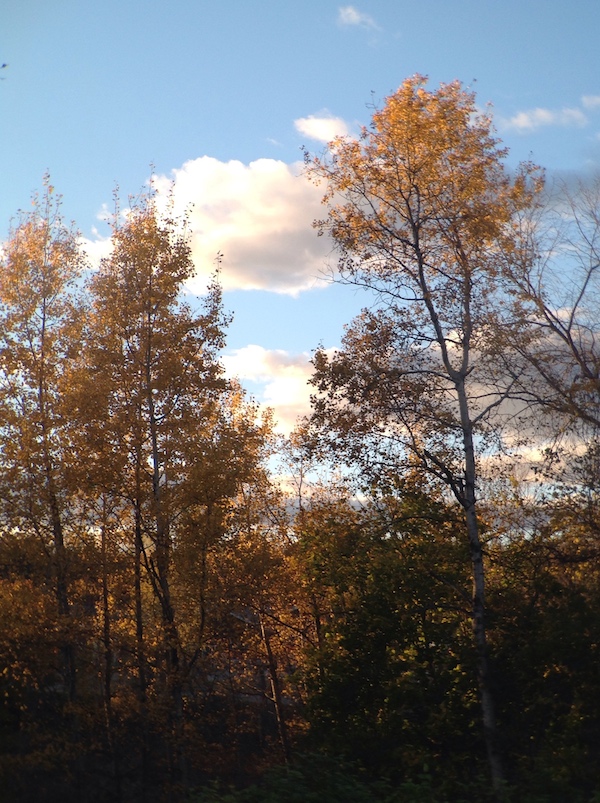 If you enjoy Water Cooler, please consider tipping and click the hat:
Talk amongst yourselves!