By Lambert Strether of Corrente.
ECB QE
ECB president Mario Draghi commits European Central Bank to buy 60 billion euros per month of securities until September 2016 as part of an asset-purchase program worth about 1.1 trillion euros ($1.3 trillion) [Bloomberg]. Readers, correct me, but $1.3 trillion doesn't sound like a lot.
Draghi announces a commitment that QW will "anyway" continue until inflation is back on a path consistent with the ECB's target of an annual rate "below but close" to 2 per cent. [FT, "Live blog: The ECB unveils full-scale QE"]. Reactions!
European stocks rise [Bloomberg]. So EQ is already working! It's going to make the rich richer, just like it did in the States! Garçon, more Adderall!
Leading German eurosceptics preparing to take the ECB to the country's constitutional court over EQ [FT, "European Central Bank unleashes quantitative easing"].
Martin Wolf: "The [German establishment 's] emphasis on the wickedness of debt, regardless of what it costs, is pathological. No other adjective will do" [FT, "Bolder steps from Europe's central bankers"].
Joe Weisenthal explains the loanable funds theory ***cough*** behind QE [Businessweek].
Merkel: QE doesn't absolve the European government from making "structural reforms" [Reuters].
Disaffected Europeans vote this year in Greece (Syriza), Spain (Podemos), Britain (I'd say the Greens, though nobody mentions them), and Ireland (Sinn Fein) [Bloomberg].
SOTU
SOTU a "pantomime" [Economist].
On turning the page: "Just about everyone I know is economically scared to death" [Truthout]. When you've lost William Rivers Pitt…
"Tuesday night, in his next-to-last State of the Union address, President Obama flashed the suckers a bag of tricks that has no chance of passing the Republican-controlled Congress, but will allow his apologists to claim that the genuine, more progressive Obama is revealing himself in his final two years in office" [Black Agenda Report].
Fact check [AP].
The U.S. may not have "risen from recession" quite as rousingly as President Barack Obama suggested in his State of the Union speech Tuesday night. Seven years after that severe downturn began, household income hasn't recovered and healthy job growth is complicated by the poor quality, and pay, of many of those jobs.
Great headlines of our time: "Day After President's Speech, Some Doubts Linger Over Nation's Recovery" [New York Times]. Really? For true? Clue stick: You don't get to "declare victory and get out" when you're dealing with the economy.
"[B]y any traditional measure, the economy really is powering back from the steep recession he inherited. What's puzzling is why it took so long for Obama to own" [Matt Bai, Yahoo News].
Audience for SOTU: 40% of Ds, 23% of Rs [Wall Street Journal]. No data given on independents, emergent parties.
Jebbie and The Mittster poised to meet privately [New York Times].
2016
Bernie Sanders to hold six events over three days in and around Iowa City, Des Moines, Cedar Rapids and Ames, Iowa [Des Moines Register].
Not that I'm all that much of a Hillary fanboi, but it would be fun to watch her whip Joe Biden into line [Good Morning America].
Huckabee for state nullification of Federal laws, along with John C. Calhoun [The Atlantic]. Not to mention Orval Faubus after Brown v. Board of Education.
5:2 female to male ratio in Jebbie's kitchen cabinet [Wall Street Journal]. Why, Kathleen Shanahan was Dick Cheny's chief of staff….
Explainer on Clinton campaigns, the press, and leaks, then and now [Politico].
The Hill
The Republican-controlled Senate defeated a measure Wednesday stating that climate change is real and that human activity significantly contributes to it [McClatchy]. Wowsers. And the Democrats couldn't defeat these guys. Makes you wonder.
Republican leadership delayed "late-term" abortion bill, because some GOP women and other lawmakers objected that the rape and incest exemptions only covered women who had already reported the crimes to authorities [AP]. "The rebellious Republicans argued that that requirement put unfair pressure on women who have already suffered."
Warren: Supreme Court ready to eliminate the "disparate impact" standard, gutting fair housing and re-opening the door to subprime abuse [WaPo].
Davos
Golden Sacks: Don't be too sure the Fed will raise rates [Bloomberg].
Former Bundesbank president Axel Weber, now chairman of Swiss bank UBS: QE not enough; "changes to labor market rules and pension schemes" needed as well [Reuters].
Corruption
New York Assembly Speaker-for-Life Sheldon Silver arrested on corruption charges [New York Times]. But will he sing?
Stats Watch
Jobless claims, week of January 17, 2015: "inching higher and are not pointing to increasing strength for the January employment report" [Bloomberg].
Bloomberg Consumer Comfort Index, week of January 18, 2015: "Americans' expectations for the economy improved in January to reach the highest level in four years" [Bloomberg]. Gas and jobs.
Class Warfare
10 charts that track net worth since 1989 [Wall Street Journal]. "Households led by people age 35-44 saw the biggest drop [in net worth], down 54%, with rising mortgage debt largely to blame." Wait, wait. I thought we'd turned the page?
Strikes doubled in China last year, amid tough crackdown. Except even more this year [Reuters].
Startups building algorithmic lending models based on big data [New York Times].
The danger is that with so much data and so much complexity, an automated system is in control. The software could end up discriminating against certain racial or ethnic groups without being programmed to do so.
As I keep saying: Code is law.
ObamaCare
healthcare.gov is quietly sending your personal data, including personally identifying data, to private companies that specialize in advertising and analyzing Internet data for performance and marketing [AP].
The AP replicated the results. In one 10-minute visit to HealthCare.gov recently, dozens of websites were accessed behind the scenes. They included Google's data-analytics service, Twitter, Facebook and a host of online advertising providers.
Whenever I read about the healthcare.gov, I feel like I've been slimed. (GIve credit: The right has been in the forefront on medical privacy.)
News of the Wired
* * *
Readers, feel free to contact me with (a) links, and even better (b) sources I should curate regularly, and (c) to find out how to send me images of plants. Vegetables are fine! Fungi are deemed to be honorary plants! See the previous Water Cooler (with plant) here. And here's today's plant: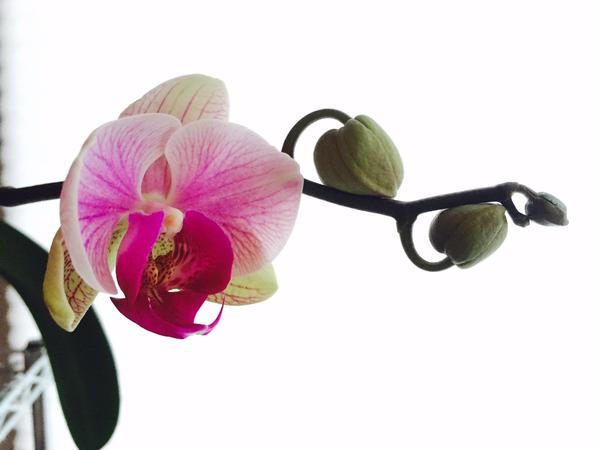 And here is a humorous vegetable: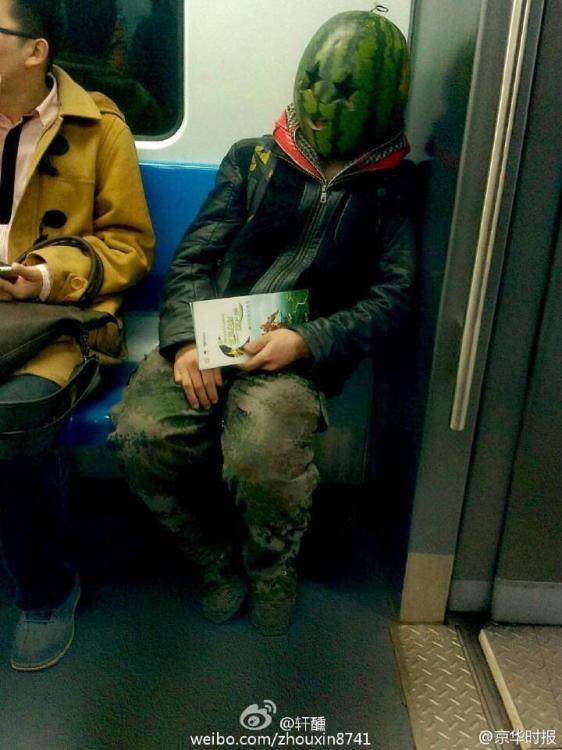 If you enjoy Water Cooler, please consider tipping and click the hat:
Talk amongst yourselves!