"Totally Urbanized" Dog Takes Bus to the Park All by Herself Gawker (martha r)
Hamster Wheel Standing Desk Inscrutables (margarita).
Study Suggests Wi-Fi Exposure More Dangerous To Kids Than Previously Thought Forbes (martha r)
30 shockingly amazing linkbait phrases Buzzfeed uses to get you to click on stuff Boing Boing
How Amazon Tricks You Into Thinking It Always Has the Lowest Prices Re/code (martha r)
Computer-based personality judgments are more accurate than those made by humans Proceedings of the National Academy of Science (martha r). I have not read the paper, only the summary, but the summary raises big red flags. Um, even though Facebook users are a big sample, and this summary does not show any consideration of sample bias. And the judgement is v. Facebook friends, many of whom aren't real friends and have no real world relationship, and are too self interested to look at any one FB friend all that closely for the purpose of answering a survey. Honestly, this looks like garbage in, garbage out.
Coming soon to a workplace near you: 'wellness or else' Reuters (EM)
Despite Oil Price Drop, World Bank Cuts Global Economic Forecast MarketPulse
TTIP: European commission faces huge scepticism towards free trade deal Guardian (blub)
Europas Bürger bremsen Investorenschutz aus Der Zeit (blub)
Steen Jakobsen Warns "Euro is Not a Good Idea and ECB About to Make Biggest Mistake in History" Michael Shedlock
Thomas Piketty: Strong Anti-Austerity Parties Are Just What Europe Needs Common Dreams (margarita)
Ukraine/Russia
World Bank expects Russia's economy to contract by -2.9 pct in 2015 Reuters

EU Explores Russia Sanctions Options, Better Ties Wall Street Journal
Hebdo Fallout
The "hybrid" terror cell behind the Paris Attacks (part 1) Sic Semper Tyrannis (Chuck L)

French Man's Path to Terror Wall Street Journal. Hostility to police played a significant role in his conversion to radical Islam.

Lessons for politicians from the Sage of Omaha John Kay, Financial Times (David L). Better than the headline.
Syraqistan
Rory Fanning, Unpacking the War on Terror TomGram
Big Brother is Watching You Watch
An Internet of Treacherous Things MIT Technology Review (David L)
Elizabeth Warren: I'm not running for president Fortune
Obamacare
Advocate says ACA will make single payer more attractive VTDigger (martha r)

Intuit gets greedy, nearly doubles price of TurboTax Network World. So is this the reason the comments section has been infested by newbie pushing the virtues of computer programs in dealing with Obamacare IRS reporting?
Obama calls for broadband competition Financial Times. Awfully late for that.
Requiring kindergartners to read — as Common Core does — may harm some Washington Post. Martha r: "Not to worry, the ones who are harmed are the born losers, they are expendable."
The March of Legal Settlements Continues into 2015 – Daiichi Sankyo Settles Charges of Kickbacks to Doctors for $39 Million Health Care Renewal
Oil
Nerves Rattled in U.S. Equities as S&P 500 Volatility Turns Ugly Bloomberg
NY Fed data confirm revolving door with banks Financial Times (Adrien)
Yes, the Federal Reserve has enormous power over who is president Washington Post
MetLife to Fight 'Too Big to Fail' Status in Court New York Times. This is a big deal, since it challenges the authority of the Financial Stability Oversight Council. Cooked up by none other than Rodgin Cohen of Sullivan & Cromwell.
California seeking to suspend Ocwen Financial's mortgage license Los Angeles Times
Corporate Recidivism? Ocwen's Charter Problems Adam Levitin, Credit Slips
What America's Public School Teachers Want You to Know Gawker (MJL)
Class Warfare
How Higher Wages Can Be Boon Rather Than Cost to Business WSJ Economics

Why Wages Won't Rise Robert Reich. Never forget that he supported Nafta.

35 maps that explain how America is a nation of immigrants Vox (martha r)
Antidote du jour. From the Tacoma Zoo (melody):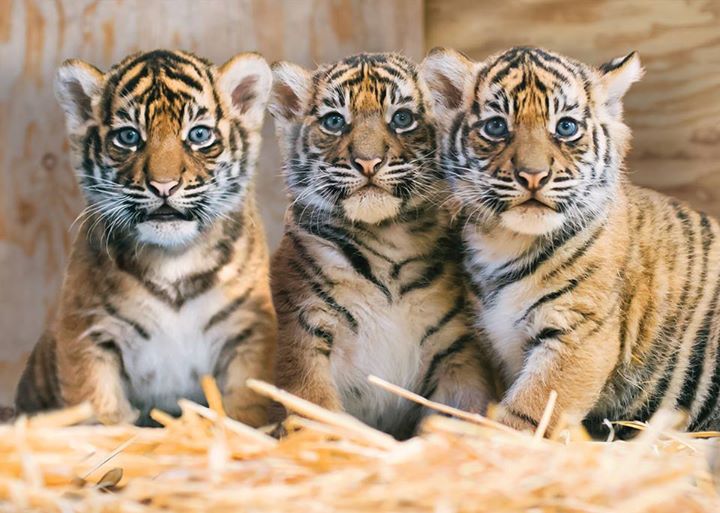 And a video antidote (Lambert). See a crocodile gallop!
See yesterday's Links and Antidote du Jour here.