U.S. Research Lab Lets Livestock Suffer in Quest for Profit New York Times :-(
Controversial DNA startup wants to let customers create creatures SFGate (furzy mouse)
How To Pull Earth Back From The Brink Business Insider (David L)
Hawaii's Solar Push Strains the Grid MIT Technology Review (David L)
Who cares if Buzzfeed has more social shares than the New York Times? Pando
The Health Connection Between Your Teeth and Your Heart Patient Safety
Catholics don't have to breed 'like rabbits', says pope Guardian
IMF cuts global growth forecast BBC
Economists React: China Hits Its Growth Target (Just) WSJ China Real Time Report
Good News in China's Bad GDP Numbers Bloomberg Views
Q&A: ECB bond buying and national losses Financial Times. Scott: "Clear as mud."
Europe 'faces political earthquakes' BBC
Denmark Just Followed Switzerland And Slashed Interest Rates As Europe Stagnates Business Insider
The Great Leap Rightward Balkan Insight (Mark Ames). A must read.
Who Will Stand With Venezuela? Counterpunch
Ukraine/Russia
BAGGING THE CAT – KSENIA YUDAEVA, THE FIRST RUSSIAN CENTRAL BANK GOVERNOR TO BE SACKED IN SECRET John Helmer

Analysts Predict a Russian Descent Into Madness Moscow Times (furzy mouse). Needless to say, the headline is not well supported by the body of the article. Mark Ames says, however, that the mood in Russia is very dark, and people under 40 are particularly nervous about what is happening: "Things were very stable there under Putin, more or less predictable, until now. It's not that they blame him, but they think their futures are screwed."

Russia's economic crisis is helping to save Putin's post-Olympic dream Washington Post
Syraqistan
Saudis face rethink on Iran rivalry Asia Times

U.S. Signals Shift on How to End Syrian Civil War New York Times

Netanyahoo Responds To Nasrallah Speech With Big Escalation Moon of Alabama
Big Brother is Watching You Watch
The NSA, NIST and the AMS Peter Woit (Cathy O'Neil)
Obama's Narrative of Deceits Consortium News (Thomas A)
Martin Luther King and the Black Revolutionary Tradition CounterPunch
Jeb Bush kept key roles in Florida firm amid signs of trouble Washington Post
The End of Republican Obstruction Project Syndicate
Democrats Take on Wall Street With Financial Transactions Tax Truthout
Eric Holder Ends Horrible Civil Asset Forfeiture Program Mother Jones
Oil
Energy bondholders at risk as bank loans ebb Financial Times (Joe Costello)

Fuel hedging and airlines Economist
Money Managers Led by Fidelity Close to Launch of Dark Pool Wall Street Journal
Inside Goldman Sachs's Loan to Banco Espírito Santo Wall Street Journal
Class Warfare
Antidote du jour (martha r). My kind of creature: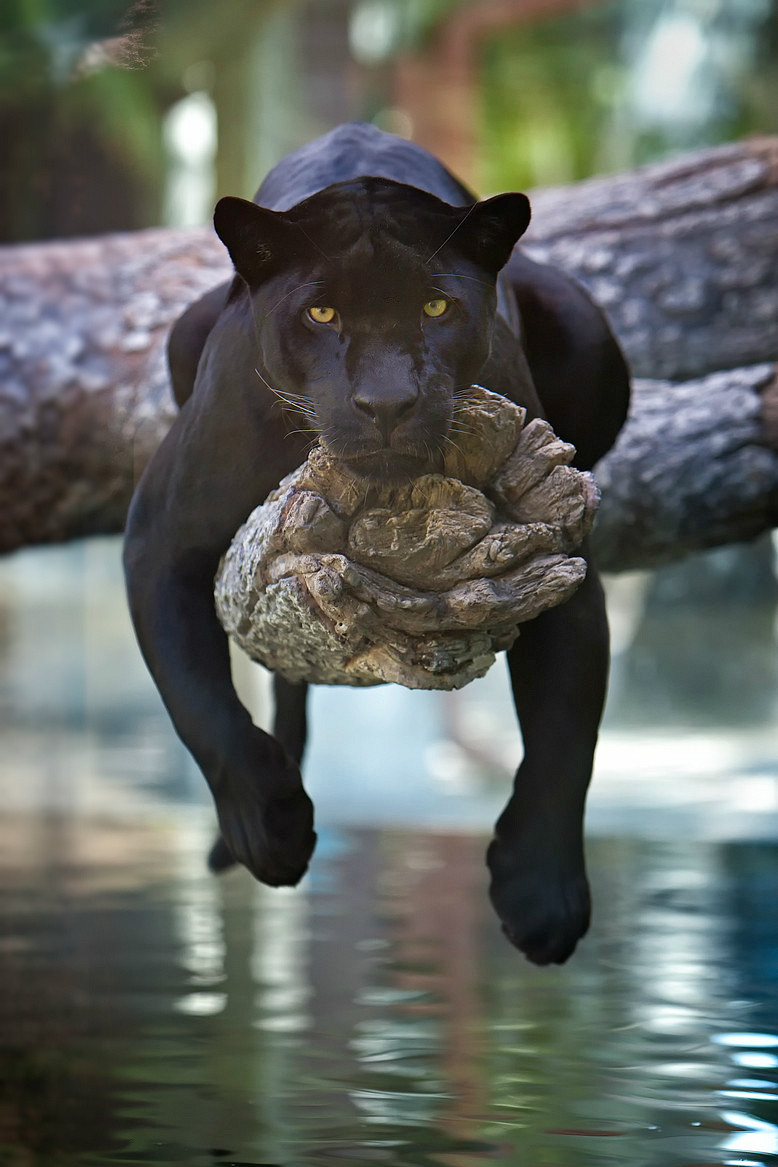 See yesterday's Links and Antidote du Jour here.