Guidebook Writer Stumbles Upon New England Town Too Quaint For Human Eyes Onion (David L)
Gamma-Ray Bursts Determine Potential Locations for Life Physics (APS) (Chuck L)
California's epidemic of vaccine denial, mapped Washington Post. The mainly wealthy as freeloaders on herd immunity.
Smartphone App Detects Sleep Apnea IEEE (Chuck L)
US-India Nuke Deal A Big Win for Corporations Real News Network
Grexit
Greek debt and a default of statesmanship Martin Wolf, Financial Times (David L)

Greece will not default – PM Tsipras BBC. Well, he's just thrown away all of his negotiating leverage. This is in line with what I expected but I thought they'd at least be willing to bluff.

Greek Bonds,Stocks Decline as New Government Takes Charge Bloomberg. This may be why Tsipras is getting so conciliatory so fast, along with: Beware of Greeks remitting cash overseas Financial Times. Deposit flight continues.

New Greek Debt Deal Will Mean More Brinkmanship New York Times

How the EU and Tsipras could work together DW. Notice the tone and how the Germans think Syriza has little leverage (and the BBC remarks seem to confirm that). And this by German standards is a pretty friendly article.

Why Europe Will Cave to Greece Bloomberg. Note the European idea of "caving" is extend and pretend, as in extending maturities and maybe a bit more rate relief.

Greek Payback Math at 0% Interest Michael Shedlock. Important. Shows why writedowns are needed.

Greece and Russia to restore relations under the new government failed evoution

Greek PM Alexis Tsipras unveils cabinet of mavericks and visionaries Guardian. Furzy mouse: "​The Guardian sure knows how to write a headline…."

Greece Puts Mind Over Money Justin Fox, Bloomberg. Instead of faux polite, we get faux admiration.
Ukraine/Russia
Russian PM vows 'unrestricted' response if banned from SWIFT payment system RT

Klaatu, Where Are You? Foreign Policy. Terrible title to an important piece. Subhead: "The face-off over Ukraine has killed nuclear cooperation between the United States and Russia. You have permission to begin freaking out." You need to read past heavy doses of anti-Russia propaganda.

Email From US Special Forces Veteran; 500 US Blackwater Mercenaries in Ukraine? US Backs Ukrainian Neo-Nazis Michael Shedlock (EM)
Mexico students 'murdered and incinerated' DW
What to expect from the new Saudi king Aljazeera
Syraqistan
Obama wins breathing space over Iran Financial Times

Group Linked to ISIS Says It's Behind Assault on Libyan Hotel New York Times
Big Brother is Watching You Watch
Collection of Foreigners' Data Began Before Congress Backed It, Papers Show New York Times
The rise of 'scam PACs' Politico. Couldn't happen to a nicer bunch.
US admits snow forecast errors BBC. The lead story at the BBC now.
Imperial Collapse Watch
I would rather see "Paddington." Sic Semper Tyrannis

Former Marine on Chris Kyle, American Sniper, and Social Implications George Washington
CBO says Obamacare Will Cost 20% Less Than Initial Projections Angry Bear
The Parties and Congress in 2015 Pew Research. Democrats think the parties differ more than Republicans do. The Republicans happen to be right.
Sheldon Silver to Be Replaced as Speaker of New York State Assembly New York Times
Oil
Big Oil Faces Time of Reckoning Wall Street Journal (Joe Costello)

Increasing Demand For Refined Products Will Increase Oil Prices OilPrice
Hedge Funds, Private Equity Win Big at TARP Auctions Wall Street Journal. A feature, not a bug.
Hard Choices on Easy Money Lie Ahead for Fed Chief Wall Street Journal
A historical perspective may help to stem panic among investors John Kay, Financial Times (David L)
Class Warfare
Not a Very P.C. Thing to Say New York Magazine. Big Twitterverse debate over this piece. See also: Punch-Drunk Jonathan Chait Takes On the Entire Internet Gawker. But Pareene somehow managed to miss one of the highest profile victims of failing to toe the party line: Norman Finkelstein.

Gains From Economic Recovery Still Limited to Top One Percent New York Times

Why Harvard owns 10,000 acres of California vineyards Vox

Studies Reveal So-Called 'Racially Progressive' White Millennials Are Not So Different From the Racist Generations That Came Before Them Atlanta Black Star (Carolinian)

Technological Unemployment and our Need for Micro Colleges Futurist Speaker (David L). The reason I don't buy this is I've seen older people get training for areas in which there was by all accounts robust demand and not be able to get a job. This is another effort of businesses to shift even more of their costs onto worker rather than train and develop workers and offer decent career paths.

On Public Intellectuals Corey Robin
Antidote du jour: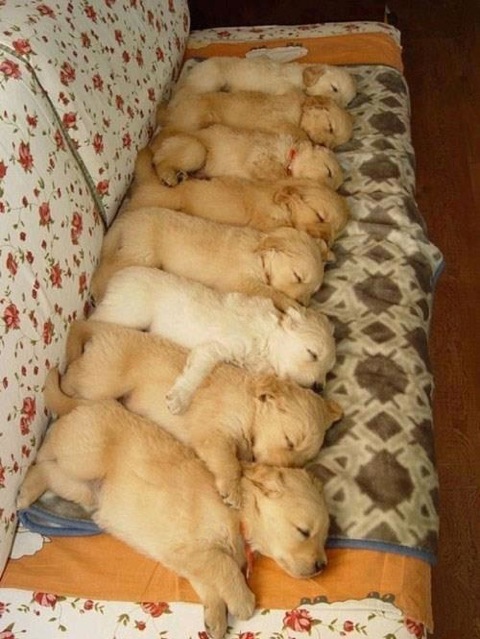 See yesterday's Links and Antidote du Jour here.