Two U.S. lawyers file defamation suit against attorney Dershowitz Reuters (EM). This is starting to look like a Punch and Judy show.
Cape Town traffic police impound 34 Uber vehicles htxt.africa
Science at risk as young researchers increasingly denied research grants PhysOrg (Chuck L)
UBS Turns to Artificial Intelligence to Advise Clients Bloomberg (David L).
Antibiotics: US discovery labelled 'game-changer' for medicine BBC (furzy mouse)
From a Pile of Dirt, Researchers Discover New Antibiotic MIT Technology Review (David L)
Diabetes drug found in Lake Michigan could harm fish, researchers say McClatchy
Worst ever sea water invasion threatens orchid farms in Sam Pran district Thai PBS. Jim D: "Global warming & rising sea levels."
China's courtship of Latin America tested Financial Times
Correa Heads to China for Financial Lifeline PanAM Post
Why Emerging-Market Debt Could Balloon in a Flash WSJ Economics
Q&A: Why should we be worried about eurozone deflation? Telegraph
Draghi's Deflation Nightmare Bloomberg
Eurozone South is still not a place for young workers Bruegel
Grexit?
Should markets fear Greece's radical party Syriza? CNBC

The early ending of the new political control? failed evolution
These Three American Families Are Funding Half Of Netanyahu's Re-Election Bid BuzzFeed
Syraqistan
Iran's Supreme Leader Is Skeptical of Nuclear Talks With U.S. New York Times

Isis: the inside story Guardian (reslic)
Imperial Collapse Watch
A Self-Perpetuating Machine for American Insecurity, Welcome to the National Security State of 2015 Tom Engelhardt
Obamacare
Analysis: Shumlin built 'lead airplane' for single payer VTDigger (martha r)

Those Protesting Harvard Professors Have a Point Helaine Olen, Slate
Obama to Outline Proposals to Bolster a Lagging Housing Sector New York Times
Why the Trans-Pacific Partnership Agreement Is a Pending Disaster Robert Reich, Huffington Post. This from a man who pushed for Nafta…
Vanishing New York: Icons and residents crushed by surging rents Aljazeera (Nikki). Retail store rents are being doubled in my neighborhood, and businesses are dropping like flies. And their replacements are idiotic high end concepts, like a store for upscale frozen food, that will be dead in a year.
Looting
Coal Companies Are Selling Coal To Themselves To Get More Government Subsidies ThinkProgress
Fed Bond Purchases Had Larger Overseas Effects Than Rates, IMF Says WSJ Economics
Oil
Standard Chartered to Shut Equities Business Wall Street Journal
Credit Suisse Waiver and Too Big to Bar Corporate Crime Reporter (Kimo)
Risks lurk in failure to simplify finance Satyajit Das, Financial Times. Important. Key quote" "Extra capital, while welcome, will transmit losses in the event of a systemic crisis to insurance companies, pension funds and private investors. Bailing them out may be politically necessary or expedient."
Class Warfare
Nighttime Must-Read: Larry Mishel: American Wages Have Stagnated Brad DeLong

Sotheby's and Christie's Return to Guaranteeing Art Prices New York Times. Proof of robust demand at the top end.
Ireland's Resurgent Left Jacobin (Chuck L)
Antidote du jour (Samuel A):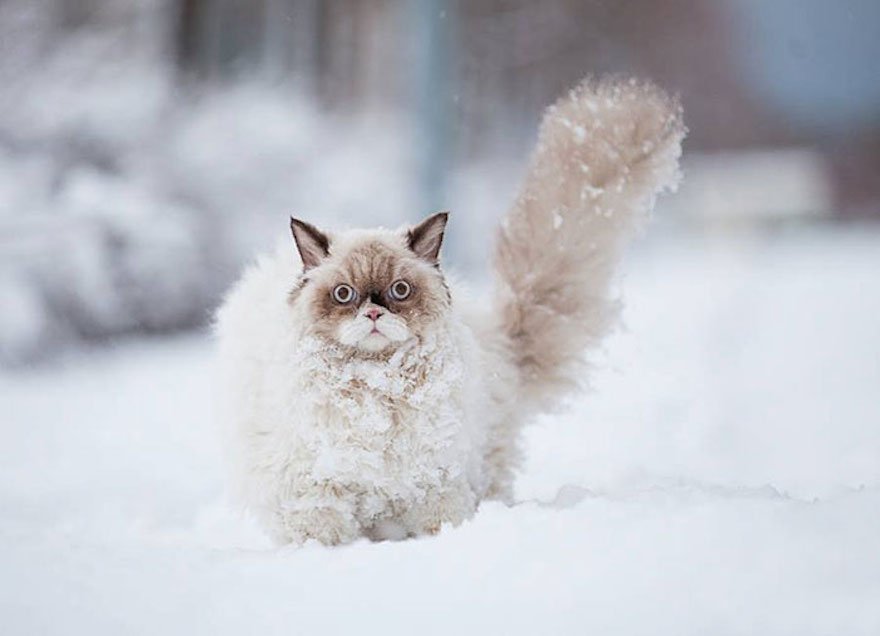 See yesterday's Links and Antidote du Jour here.