By Lambert Strether of Corrente.
2016
Let the oppo begin: "At least 60 companies that lobbied the State Department during [Clinton's] tenure donated a total of more than $26 million to the Clinton Foundation" [Wall Street Journal, "Hillary Clinton's Complex Corporate Ties"].
"The Clinton Foundation will reconsider its policy of accepting new donations from foreign governments if Hillary Clinton runs for president as expected" [Politico]. Leaving the impression that one reason for Hillary not to declare is to keep raking in the bucks until the last possible moment, for starters. The real problem: This sorta maybe "reconsider" thing looks weak. If the donations are legit, brazen it out based on the "good works" the Clinton Foundation (presumably) does. If they're not legit, it makes more sense to clean house now. Given that, the way we live now, the entire ruling class is a ginormous hairball of influence peddling schemes anyhow, I don't see the Clinton operation as being uniquely terrible, but the optics just aren't going to improve with time.
"The negative headlines for Hillary Clinton have come fast and furious in recent weeks… But count the most committed Democratic party officials as unperturbed by — and in many cases unaware of – the fallout" [Politico]. "Things that are happening today are going to have no impact in November 2016." Well, who would have guessed that bait shop owners peddling Clinton hate in Arkansas would culminate in the impeachment saga (and Bush v. Gore?). True, those "negative headlines" are the scorps stirring up trouble, but Clintonworld has always been a target-rich environment, and it's looking richer than ever these days.
Principled Insurgents
Walker tells the Manhattan Insitute that gutting the University of Wisconsin is the same fight as Reagan busting the air traffic controllers union [WaPo]. And in fact, he's right! (OK, I chose the word "gutting." Perhaps a little strong for WaPo.)
Clown Car
Toast? "[Christie] does not return phone calls. He does not ask for support. He arrives late for meetings. And he acts as if he has all the time in the world" [New York Times].

Gambling squillionaire Sheldon Adelson has signed up to co-chair a Lindsay Graham fundraiser [McClatchy], though that doesn't imply an endorsement [Bloomberg]. One can only hope Graham takes Adelson for as much as that grifter Gingrich did.
Half of Republican voters no longer opposed to gay marriage [Political Wire]. Whenever you hear "change is not possible," you can point to this example. The more interesting question is: Why are some forms of change possible, but not others?
"I'll Vote Green If You Do: electoral kickstarter for minority parties" [Boing Boing]. From the UK, but of general interest.
Herd on the Street
Features of the Apple car [The Onion].
"Gemalto Probes Alleged Data Breach by U.K., U.S. Spy Agencies" [Bloomberg].
Where the digital economy is moving fastest, with useful visualization [Harvard Business Review].
"Berkshire on Friday signed a deal to acquire Detlev Louis Motorradvertriebs, a Hamburg-based retailer of motorcycle apparel and accessories" [FT, "Buffett dons biker gear with German deal"]. Betting on the Germans, given the timing of the announcement?
"[A] property-investment firm backed by George Soros, is considering an initial public offering of German developer Aurelis Real Estate GmbH" [Bloomberg]. Ditto?
North American Petrostates
Completing Keystone won't decrease the number oil trains, because Bakken oil goes East and West, and Keystone runs North and South [The New Republic, post-purge].
New York's Southern tier would like to secede and join Pennsylvania so they can frack [Politics on the Hudson]. Their local economies are terrible, and the State's solution was a casino (ugh) which they didn't "win."
Corruption
"Presidential libraries are a costly scam" [Tampa Bay Times].
[I]t's still worth asking whether Chicago investment manager Michael Sacks — who also served as one of Emanuel's biggest campaign donors — expects to get something for his $250,000-to-$500,000 contribution to the Obama library. And, most of all, we should wonder why the president should have a separate library in the first place.

If all presidential records were located in one place — say, a Center for Presidential Research — we wouldn't have to operate 13 of them. More Americans would be able to visit the facility. And most of all, we would all participate in telling the story of our presidency. That's how it should work, in a government of the people by themselves.
"Commissioners of the Port Authority of New York and New Jersey backpedaled Thursday on their offer to resign, saying it would be unnecessary in light of their unanimous support of reform efforts at the scandal-plagued agency" [AP]. Uh-huh [nods vigorously].
Sheldon Silver indictment lists (some of?) his bank accounts [Times-Union].
The indictment listed several of Silver's bank accounts as well as money in two Buffalo-based limited liability companies, including $368,000 in an HSBC account held in the name of JoRon Management LLC, and $100,000 in a Bank of America account held by Counsel Financial Services LLC, aka Counsel Financial Holdings.
HSBC, eh?
Utah AG Mark Shurtleff indicted; document show "Shurtleff partying on his birthday in 2012 at an 'underground' nightclub in New York City [Desert News]. Quelle horreur! But wait: Aren't all the decent nightclubs in New York underground anyhow?
Black Injustice Tipping Point
Newark high school students occupy Christie-appointed principal's office to protest privatization. Then they livestream! [Bob Braun's Letter].
Police reform in Sonoma and Richmond, California [Occupy].
Atmospheric piece on Ferguson with portraits of some activists [WaPo]. Funny how all the energy got sucked out when Al Sharpton got involved, at Obama's behest.
"Police found no criminal wrongdoing in two officers' fatal shooting of Kajieme Powell last summer" [St Louis Post-Dispatch]. Shocker, huh? Fortunately Circuit Attorney Jennifer Joyce will review the evidence.
"Chelsea fan in Paris Métro video posed in picture with Nigel Farage" [Guardian]. No doubt!
ObamaCare
"The administration sent incorrect tax information to 800,000 people who have enrolled in ObamaCare, the administration announced Friday" [The Hill]. "Officials did not offer a specific explanation for why that mistake occurred." Well, no. That would imply somebody should be held accountable for it. That's Undemocratic.
Dire predictions on ObamaCare that did not come true, by Republican candidates [Bloomberg]. When all they had to do was look at what single payer advocates were saying to see the coming problems. But of course they can't do that, no more than Democrats. Anyhow, it's their plan!
Many companies report the impact of ObamaCare on profits as "not material" or "not significant" [Bloomberg].
"If the state exchange experience this year [flat enrollment] is a sign of the challenge that Obamacare will face once the low-hanging fruit is gone, it doesn't bode well for the law" [Talking Points Memo]. Then again, the mandate penalties have yet to kick in.
Syraqistan
David Graeber: Why is the world ignoring the revolutionary Kurds in Syria? [Guardian].
Big Brother Is Watching You Watch
#Superfish: "So ex-surveillance agents, operating in both the private and public spheres, have ostensibly combined their powers to force ads onto people's computers, leaving web users open to other forms of attack" [Forbes].
Class Warfare
State and federal laws intended to protect people from wage theft "often yield only pieces of paper declaring what they are owed, not actual cash" [New York Times]. So you can imagine what happens. Oddly, or not, getting the cash from employers hasn't been turned over to brutal and thuggish collection agencies.
Vice Media's Shane Smith spent $300,000 for a dinner at the Prime Steakhouse at the Bellagio in Las Vegas during the International CES trade show in January [New York Times].
News of the Wired
* * *
Readers, feel free to contact me with (a) links, and even better (b) sources I should curate regularly, and (c) to find out how to send me images of plants. Vegetables are fine! Fungi are deemed to be honorary plants! See the previous Water Cooler (with plant) here. And here's today's plant, the last of Cactus Week: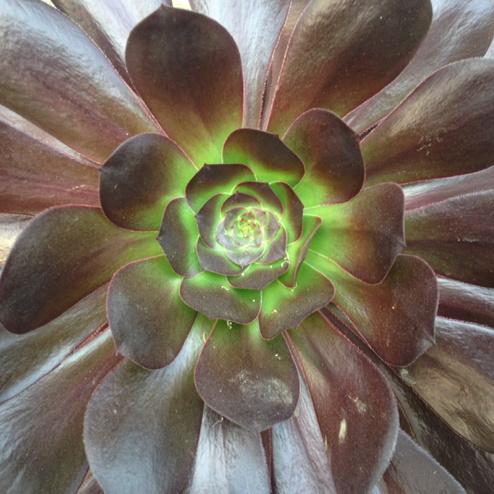 Next week: Fungus Week! So if you've got some excellent fungi, please send them in!
If you enjoy Water Cooler, please consider tipping and click the hat. It's the heating season!
Talk amongst yourselves!