By Lambert Strether of Corrente.
2016
Sanders proposes two free years of free tuition at college [The Hill]. It's a start. Why not four, like Germany and Chile?
Another look at the Clinton Foundation: "[S]ubstantial overlap between the Clinton political machinery and the foundation" [Washington Post]. Surely nobody's suggesting that the Clinton Foundation is a gigantic machine for dispensing walking around money?
The Democrats' weak bench means they may have a tougher time retaking the Senate than expected [Politico]. Remember the 50-state strategy? Remember when Obama shut down OFA? Remember Steve Israel throwing elections? Say, where the heck are all those Blue Dogs, anyhow? Oh, and Robby Mook, presumptive Hillary campaign manager, was Steve Israel's executive director at DCCC. And on and on and on.
"Swing-state poll: Voters want change" [Poltico]. And we'll give it to them, good and hard.
Conservative activists release video of Jebbie awarding Hillary the "Liberty Medal" in Philly on the eve of the first anniversary of Benghazi ZOMFG!! [Politico]. Cue frothing and stamping.
Establishment
Jebbie on Iraq: "There were mistakes made in Iraq, for sure" [Slate]. BWA-HA-HA-HA! The classic non-apology apology: "Mistakes were made." Note the lack of agency. Who made them? Incidentally, this was Bush's proffer during the Q&A, and the current conventional wisdom is that he's better doing that ("when he dazzled") than he is at formal speeches. So what does that tell you?

"19 of the 21 people on [Jebbie's list of advisers] worked in the administrations of his father or brother" (with handy Venn diagram) [WaPo]. Jebbie says he's "his own man," and that it's not fair to hold him accountable for what his brother did. But you're not really voting for Jebbie. You're voting for the Bush dynasty, which is what you'll get.
Clown Car
CNN/ORC poll: Huckabee takes national lead at 16% [Washington Times]. Hilarity ensures.

Huckabee dances with Yonatan Razel on stage [Israel National News], which concludes: "Huckabee has been an adamant supporter of Israel, and particularly for its sovereignty over Judea-Samaria."

CBS Poll: More than 40% of Republicans won't back Christie, worst showing among potential candidates [Star-Ledger].
"[S]pending data indicate that liberal and conservative outside groups along with the national parties were all pouring money into the same relatively small set of races that were considered competitive, and there was almost perfect agreement about which races those were" [Larry Sabato]. So the two sides cancel each other, but operatives, the party apparatus, and our famously free press make out like the bandits they are. It's all good!
Herd on the Street
"The 500,000 full-time and part-time Walmart and Sam's Clubs staff benefiting from the new policy will from April earn at least $9.00 an hour" [FT,"Walmart to raise the pay of 500,000 employees"]. Wowsers.
Traders betting Sears next to fail [Bloomberg]. I'm surprised they're still alive. My local Sears is just as depressing as Walmart, but less crowded. Hope the mall finds a replacement anchor tenant…
Over 100 exposed to "superbug" in UCLA hospital system [Reuters]. A pure play on… On what, exactly? Respirators? Body bags?
Stats Watch
"Year-on-year growth in average hourly earnings … has been stuck in a 2 percent range for almost the entire expansion" [Bloomberg]. All together now: "That's not a bug…." I also like "expansion" rather than "recovery."
Leading indicators, January 2015: Strength "negligible." "A clear negative reading in the report was a decline in building permits" [Bloomberg]. Boosted by Fed policy but "little else to indicated optimism."
Jobless claims, week of February 14: "[F]ell a sizable 21,000 in the February 14 week to a slightly lower-than-expected 283,000" [Bloomberg]. A significant month-to-month improvement over January.
Bloomberg Consumer Comfort Index, week of February 15: Consumers more upbeat about the U.S. economic outlook than any time in the last four years [Bloomberg]. "Some 26 percent of Americans surveyed this month said the economy is getting worse, the least since January 2011. Thirty-five percent said it's getting better."
Warmongering Watch
On Graeme Wood's Atlantic article on ISIS: "So when I read these inevitable articles, so full of worry about what we should do, I want only to remind everyone that for God's sake, we made them; might we not make it worse? [Jacob Bacharach]. Massive takedown. As Yves points out, the Monroe Doctrine had a lot to be said for it.
On the Atlantic: [Fredrik deBoer].
If you are a young journalist or political writer, and you review the post-Iraq careers of those in the media who were for or against the Iraq war, the message is powerful and incontrovertible: when the next war effort comes around, as it surely will, be for it rather than against it. For if you go person by person through the rolls, you will find that those who were on what we widely acknowledge to be the wrong side of the question have achieved vastly more career success in media than those who were right. … They are, as a class, speaking from positions of the greatest mainstream authority or drowning in VC cash, with the black swan exception of Judith Miller simply serving to prove the rule. That's true whether the writers in question engaged in the apology theatrics that briefly came into fashion. (Such "apologies" usually took the form of being "wrong but for the right reasons," of course.) No publication better reflects this tendency to reward those who were unforgivably wrong about the biggest foreign policy mistake in decades than The Atlantic.

People ask why media never gets better. It never gets better because its members have no incentive to get better. When failure is rewarded and success ignored, the result is a series of broken institutions. At the airport, yesterday, I watched Wolf Blizter and his "terrorism expert" guest busily validate the case for ground war against ISIS. So: which way do you think the ambitious young strivers in our media will ultimately break?
Yeppers. "Mistakes were made." And proved very profitable!
Hong Kong
Hong Kong CEO CY Leung: "In the coming year, I hope that all people in Hong Kong will take inspiration from the sheep's character and pull together in an accommodating manner to work for Hong Kong's future" [Reuters]. Baaa!
Mainland tactics show up in Hong Kong: Email hacks, shadowing, petitions, placards and curses are being aimed at the organizers of Hong Kong's 'umbrella movement,' which ended months ago [Christian Science Monitor].
North American Petrostates
Explosion and fire at Exxon refinery in Torrance, California [KTLA5].
In 4-3 decision, Ohio Supreme Court decides the home rule clause of Ohio's constitution doesn't allow a municipality to block drilling activities otherwise permitted by the state [AP]. Unlike New York.
The Center for Biological Diversity says it has found dangerous levels of toxic and carcinogenic chemicals such as benzene and toluene in fracking flowback, a component of oil industry wastewater often injected back underground [Desmogblog].
Small earthquakes from fracking wastewater injection wells can lead to larger quakes, as the fluids propagate over larger and larger space [Think Progress].
The Mounties: Anti-petroleum movement a growing security threat [Globe and Mail].
Handy interactive map of CSX oil routes [CSX Crude by Rail].
Corruption
"A Malaysian police commander sentenced to hang in Kuala Lumpur [says] he was ordered to kill a Mongolian socialite at the centre of high-level corruption allegations in Malaysia" [The Age].
Allegations have simmered for eight years that Ms Shaariibuu was murdered to keep her quiet about purported kick-backs to high-level Malaysian officials over the US$2 billion purchase of two French and Spanish-built Scorpene submarines when Mr Najib was defence minister.

Ms Shaariibuu, described as sophisticated jet-setting party girl, worked as a translator in the later stages of negotiations.
My goodness!
Cuomo lacks Presidential buzz [Times-Union]. Awww!
Big Brother Is Watching You Watch
"Lenovo accused of compromising user security by installing adware on new PCs" [Guardian]. This is very bad. For starters, LeNovo is a Microsoft Royalty OEM. And then there's this:
Lenovo-preinstalled adware Superfish makes itself an unrestricted Root Certificate Authority at the same level as Microsoft.

— InfoSec Taylor Swift (@SwiftOnSecurity) February 19, 2015
When hackers get Superfish root cert private key, they will be able to make their viruses look like Microsoft wrote them to Lenovo customers

— InfoSec Taylor Swift (@SwiftOnSecurity) February 19, 2015
Forbes summarizes; as does The Next Web; and The Register.
"Hard disk hacking" [SpritesMods]. Imagine what people this smart could do with real money.
Kaspersky's complete report: Equation Group Questions and Answers [Kaspersky (PDF)].
Chicago detective Richard Zuley brought Chicago Police Department torture techniques to Gitmo [Guardian].
Class Warfare
Why a union for fashion models makes sense [Talking Points Memo]. "BLS suggests models in the U.S. earned on average only around $19,300 in 2013, which breaks down to a mean hourly wage of $9.28 per hour."
"Two U.S. Cabinet secretaries joined congressional leaders, three governors and a big-city mayor on Wednesday in pushing shipping lines and the dockworkers' union to settle a contract dispute" [Reuters]. And I'm sure all of 'em are on the side of the unions…
Indian millionaire charged with killing security guard for being "too slow" [Asian Correspondent].
News of the Wired
Bonus image: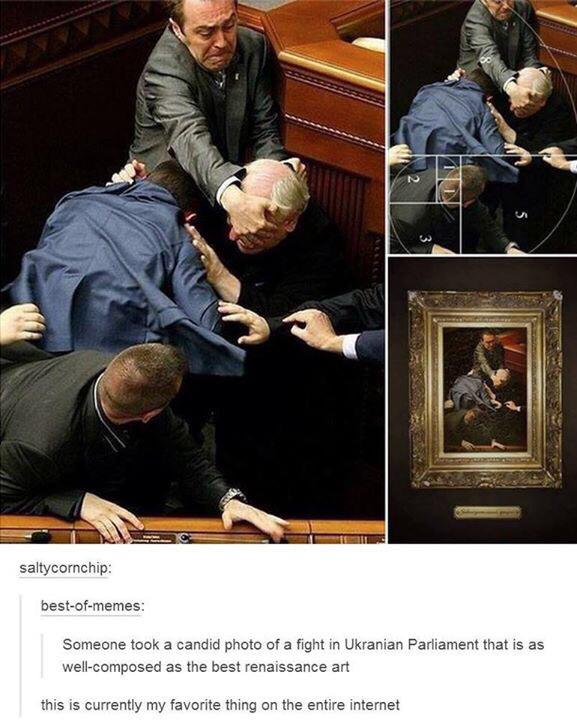 * * *
Readers, feel free to contact me with (a) links, and even better (b) sources I should curate regularly, and (c) to find out how to send me images of plants. Vegetables are fine! Fungi are deemed to be honorary plants! See the previous Water Cooler (with plant) here. And here's today's plant (MR). Next week: Fungus Week, so if you've got some excellent fungi, please send them in!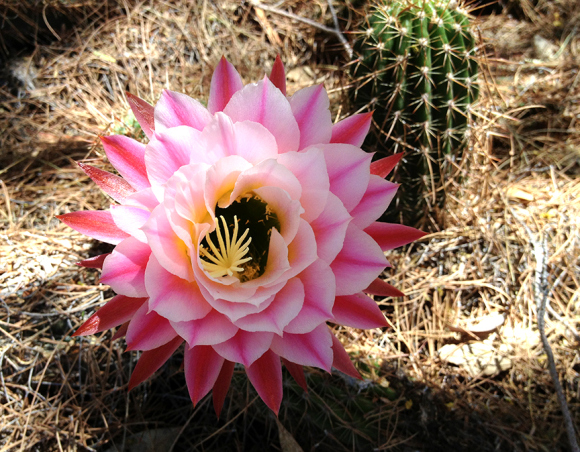 I could still use another cactus!
If you enjoy Water Cooler, please consider tipping and click the hat. It's the heating season!
Talk amongst yourselves!