I hope readers are patient with the heavy dosage of Greece coverage. I'm a bit frustrated that doing a good job on that topic comes at the expense of other news. I have a more comprehensive post that I expect to go live by 8 AM.
Philip Levine, former US poet laureate, Pulitzer winner, dies at 87 McClatchy
American lobster: the new Chinese New Year delicacy Associated Press (Lambert)
When Time Flows Backwards MotherBoard (furzy mouse)
X-ray machine opens new frontier BBC (David L)
Are Submarines About to Become Obsolete? National Interest (Chuck L)
Mothers can pass traits to offspring through bacteria's DNA MedicalXpress (Chuck L)
"For comparison, the median age in the U.S. is 37" @conradhackett (furzy mouse)
Obama just took a huge shot at Europe Business Insider
US accuses Europe of tech protectionism Financial Times
Grexit?
Ukraine/Russia
With Ukrainian Troops Trapped, a Cease-Fire Grows More Fragile New York Times

Western sanctions and Russian perceptions Vineyard of the Saker (Chuck L). Important.
Syraqistan
The men who smuggle the loot that funds IS BBC (furzy mouse)

Egypt Launches Airstrike in Libya Against ISIS Branch New York Times

Obama's ISIS War Request Is an "Extraordinary Opportunity" for Congress Common Dreams (Chuck L)
Big Brother is Watching You Watch
U.S. Judge Blocks Obama Deferred Deportation Policy for Immigrants NBC (furzy mouse)
Fox News Affiliate Airs Photo of President Obama as Rape Suspect The Root (Stephen M)
Labor secretary to help reach West Coast port deal Reuters (EM)
Freighter backlog worsens outside major West Coast ports Reuters (EM)
The rolling disaster of John Boehner's speakership Washington Post
With These Hires, Congress Becomes Even More Like a Corporation Nation (furzy mouse)
Judge Dismisses Suit Against Energy Companies Over Louisiana Erosion OilPrice :-(
Appetite for dining out shows US optimism Financial Times. Notice how the article actually spends most of its ink on the fact that a lot of consumer spending indicators don't look so hot. but pumps restaurant spending as an intention indicator of sorts.
Class Warfare
Junk the phrase 'human capital' Aljazeera (Gabriel)
Antidote du jour: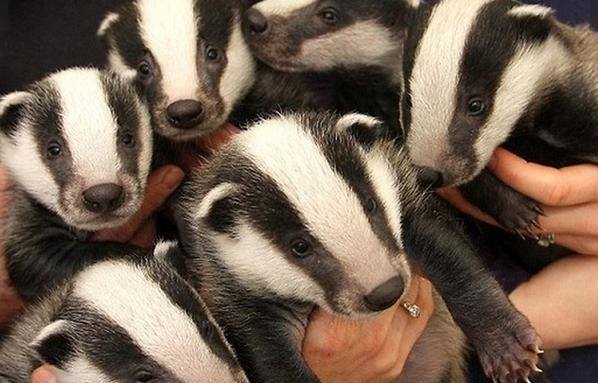 See yesterday's Links and Antidote du Jour here.