To Spur Adoptions, an Oakland Cafe Puts Cats Among the Patrons New York Times (EM)
White Trash Gothic Michael Lind. FWIW, I never understood the enthusiasm for To Kill a Mockingbird.
'Game of Thrones' Monopoly Will Make Fans Fight For The Iron Throne, Too Inquisitur (furzy mouse). This tells me the GoT brand getting awfully close to its sell-by date.
Transient star grazing our solar system 'just left,' cosmically speaking CNET (Stephen M)
New AIDS drug shields monkeys: study Agence France-Presse
My taxes go where? How countries spend your money BBC (furzy mouse)
Thailand To Give Chinese Tourists Etiquette Manuals Inquisitur (furzy mouse)
Prostitutes drop allegations against Strauss-Kahn in pimping trial France24 (Nikki). The case was always seen as weak. For all his considerable faults (he was known for zeroing in on pretty women and pursuing them very aggressively, in addition to his use of prostitutes), there evidence that DSK had procured the talent for the orgies, um, sex parties, was thin. And why should he have? He was a busy guy and it's not unreasonable to assume friends with similar tastes or people wanting to curry favor did the organizing.
Argentina Nisman Death: Hundreds of Thousands Rally BBC (Ryan R)
Grexit?
Cyprus: an island in search of a saga to learn from Sigrún Davíðsdóttir, A Fistful of Euros. This is very important if you care at all about the Greece saga. We covered the deliberate destruction of the Cyprus banking sector by the Troika at the time, but this post gives a terrific summary of what happened, including the fact that the Troika had its plan not to support the banks in mind six months in advance of pulling the plug, in the form of telling Cyprus it was removing the ELA unless it accepted terms. The government had been fooled into accepting measures it did not understand how they would be used against depositholders. And in a worrisome precedent for Greece, one reason it was handled so harshly was it had pissed off the Troika.
Ukraine/Russia
Rout has Ukraine pleading for peacekeepers Washington Post. I hate to say it, but this is almost comical. This is a novel strategy for dealing with an encirclement. I don't recall the US asking for peacekeepers during the Battle of the Bulge. The US backed a lousy horse.

Fulfilled Mission; You Can't Always Get What You Want; Watching Ice Melt at 33 Degrees Michael Shedlock

Ukrainian soldiers share horrors of Debaltseve battle after stinging defeat Guardian
Syraqistan
Fight to the Death for Mosul Patrick Cockburn, Counterpunch
Imperial Collapse Watch
Lockheed aims to slash cost of F35 jets Financial Times. Lambert: "BWA-HA-HA-HA!!! If it cost half what it costs now, it would still be a pig of an aircraft."

Bush attacks Obama on Russia and Iran Financial Times. More warmongering.
Big Brother is Watching You Watch
FAA's Caution Not the Only Obstacle for Drone Delivery MIT Technology Review (David L)

Hundreds of South Carolina Inmates Sent to Solitary Confinement Over Facebook Electronic Frontier Foundation

Google warns of US government 'hacking any facility' in the world Guardian
Did the GOP Just Give Away $130 Billion of Public Property? Nation (Stephen M)
Hillary Clinton Actively Seeking Elizabeth Warren's Counsel on Economic Policy Daily Kos (furzy mouse). Lordie. The blind leading the blind. Warren knows a great deal about banking regs and is arguably the top US academic on bankruptcy, but the economy???? More like Clinton is trying to get messaging tips.
States with Weak Gun Laws and Higher Gun Ownership Lead Nation in Gun Deaths, New Data for 2013 Confirms Violence Policy Center (furzy mouse)
Guns really do change the way you think Mother Nature Network (furzy mouse). Maybe we should stop demonizing gun ownership (except for practical uses like hunting) and realize it's a mass Darwin Award process.
Fed officials worried about hiking rates too soon: minutes Business Insider (Stephen M)
Researcher at San Francisco Fed warns of Excessive Easy Monetary Policy Angry Bear (furzy mouse)
Class Warfare
The Cost of a Decline in Unions New York Times (furzy mouse)
What pushes scientists to lie? The disturbing but familiar story of Haruko Obokata Guardian (YY). Today's must read. Buried in the middle is the most distressing part: how little scientific research is verified ("replicated") and how many studies supporting the use of drugs are garbage (one effort to replicate cancer drug efficacy showed an 89% failure rate). This confirms my general, skeptical view of Western medicine. As a colleague who worked for the NIH and later in Big Pharma in a senior role put it: "Medicine is a medieval art."
Antidote du jour: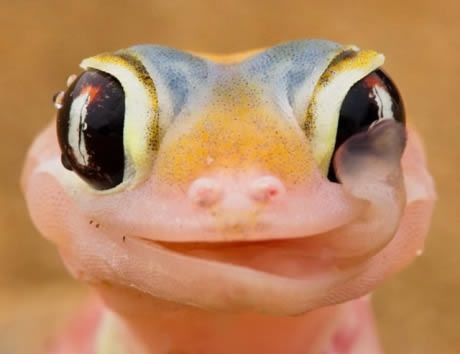 See yesterday's Links and Antidote du Jour here.