45-year-old man files complaint with police against python Thai Visa (furzy mouse)
New Report Destroys Biofuel Claims OilPrice. I heard this back in 2008, so wonder why the information is so slow to get out.
Team finds hydrogen production in extreme bacterium PhysOrg (Chuck L)
In Sweden, Remote-Control Airport Is A Reality NPR (David L)
The Danish Don't Have the Secret to Happiness Atlantic (furzy mouse). This article looks more than a tad desperate to take the Danes down a peg. Remember, this is a country with terrible winter sunshine. And as I've discussed, the American penchant for its unsustainable version of happiness, which looks a lot like giddiness, is dubious. In general, the ancients and a lot of philosophers prize contentment as the best human mental outlook.
​A Woman Won $1.5 Million in Damages After a Brain Injury Supposedly Made Her Become a Dominatrix Vice
Former IMF chief Dominique Strauss-Kahn to go on trial for 'pimping' Agence France-Presse
Grexit?
Israel's ambassador jokes on Twitter about undermining Obama Vox
Ukraine/Russia
Canada Mauled by Oil Bust, Job Losses Pile Up – Housing Bubble, Banks at Risk Wolf Richter
Imperial Collapse Watch
War Is the New Normal, Seven Deadly Reasons Why America's Wars Persist TomDispatch

Editor of Frankfurter Allgemeine says that he planted CIA stories Digital Journal (Nikki)
Big Brother is Watching You Watch
The Internet of Things growing with help from declining sensor costs ImpactLab (David L). Not what I want to hear.
Clinton Consults to Define Economic Pitch Wall Street Journal. Notice the accurate headline focus on managing perceptions as opposed to fixing things. As reader Li noted:
"'One major focus of the meeting was the miserable recent performance of wages in general and middle-class wages in particular, and what if anything the government can do about that,' said Mr. Blinder."

Ooh, maybe stop and reverse 30 years of deliberate policies that have hammered wages?
Obama 2016 Budget Proposal: Foreign Earnings Tax Would Pay Half Of $478B Public Works Program International Business Times (furzy mouse)
U.S. to Overhaul Medicare Payments to Doctors, Hospitals Bloomberg (furzy mouse)
Senator Bernie Sander's presents Tcherneva's research to Show How Reagan Helped Destroy the Middle Class New Economic Perspectives
Jeb Bush Smoked Marijuana And Was A Bully In High School, Say Former Classmates Huffington Post (Li)
U.S. judge quits commission to protest Justice Department forensic science policy – Washington Post. Martha r: "Jed Rakoff in action again. Is he all we've got?"
San Francisco public defender arrested outside courtroom for defending her client (VIDEO) Daily Kos (RR)
Even 40 Inches of Snow Would Be No Problem for These Trains WNYC (martha r)
If Corporations Are People, They Should Act Like It Atlantic (furzy mouse)
The Global Fight Against Corporate Rule Nation
Justice Department Investigating Moody's Investors Service Wall Street Journal
For markets there is such a thing as too much information Financial Times (David L)
As of Yet, Fed Not Changing Tune Tim Duy
Fiscal policy explains the weak recovery VoxEU. So only now is someone willing to say that?
Class Warfare
Capitalism has broken free of the shackles of democracy Financial Times (David L)

Bill Maher Says Socialism Created America's Successful Middle Class Huffington Post (Li)

A Tale of Two Snowballs Corey Robin (martha r)
Antidote du jour: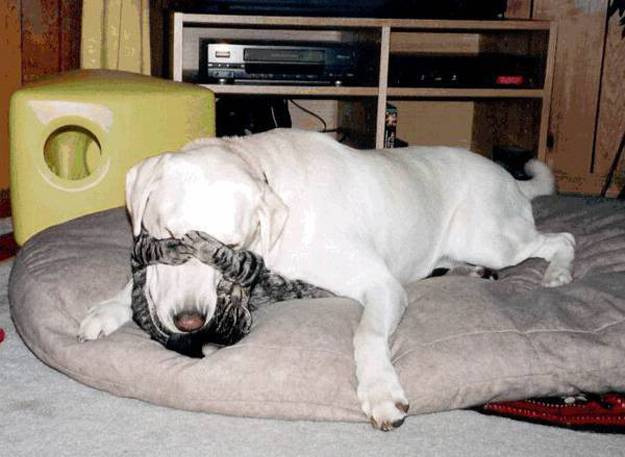 See yesterday's Links and Antidote du Jour here.