Owl attacks joggers and steals their hats Guardian (YY)
Michigan man abandons truck, clothes, walks up highway wearing only a cowboy hat Yahoo (Chuck L)
Company To Experiment With Valuing Employees Onion
Coca-Cola pulls Twitter campaign after it was tricked into quoting Mein Kampf Guardian (Kurt Sperry, furzy mouse, Dr. Kevin). Personally, I think this is terrific. The relentless promotion of the idea that we should be happy all the time (and American-form happy, which is giddy) and that consumption is an easy way to find happiness is a cultural disease. Go Gawker!
Emoticons in texts can rack up huge bills BBC (furzy mouse)
Robots Learning to Cook by Watching YouTube Videos IEEE (Chuck L)
How RadioShack Helped Build Silicon Valley Wired (Chuck L)
Why Google Glass Broke New York Times (David L)
What If You Could Prevent Alzheimer's? Daily Beast (David L). It is very clear Alzheimers is environmental, yet there has been a bizarre reluctance to look at this notion (although this article sort of gets at that). Throughout history, some people lived into their 80s and 90s. Yet nowhere in biographies, other histories or fiction do you see descriptions of the sort of personality loss and eventual extreme loss of memory that you see with Alzheimers. It's not at all the same as plain old senility.
Devaluation by China is the next great risk for a deflationary world Ambrose Evans-Pritchard, Telegraph
Early Look: Deflation Clouds Loom Over China's Economy WSJ China Real Time
Is the $1tn China carry trade imploding? Financial Times
Grexit?
Banking inquiry told guarantee decision was 'insane Irish Times (martha r). Not news per se. The enormous self-inflicted wound of the taxpayer bailout of Irish banks was completely unnecessary since there was no state guarantee. This was forced upon Ireland by the Troika to fob off the insolvency of Depfa, which has been purchased by German Hypo Bank in October 2007, on the Irish public. My recollection is that this act depended critically on the cooperation of the head of the Irish central bank, who was currying favor in the hope of getting a EU-level position.
Ukraine/Russia
Syraqistan
Jordan's IS raids 'just the start' BBC

In Iran, Nuclear Deal Is Hotly Debated Wall Street Journal
Imperial Collapse Watch
The Afghanistan War Is Still Raging—but This Time It's Being Waged by Contractors Nation (furzy mouse)

US Military Lost $400 Million Worth Of Weapons In Yemen John Vibes, AntiMedia

CIA Mission: Destroy the Whistleblower, Perfume the Stench of 'Operation Merlin' Norman Solomon, Firedoglake
Big Brother is Watching You Watch
Why the US Government Is Terrified of Hobbyist Drones Wired (Chuck L)
Federal Government Set To Crack Down On Drug Courts That Fail Addicts Huffington Post
Senators Introduce Bill Mandating Formation Of For-Profit College Oversight Committee Consumerist
S&P and the Puffery Defense Cathy O'Neil
Just How Dead Is the Private-Label MBS Market? Adam Levitin, Credit Slips
Oil
Oil companies put Arctic projects into deep freeze Financial Times Another environmental bonus from cheap oil.
Class Warfare
The Billionaires at Burning Man Bloomberg

"Progressive" Gentrification: One Community's Struggle Against Affordable Housing Truthout

Fewer Top Graduates Want to Join Teach for America New York Times. So it's getting harder to find scabs?
A Man You've Never Heard of Saved Your Life George Washington
Antidote du jour. KDMPF: "Look, she ran of toner":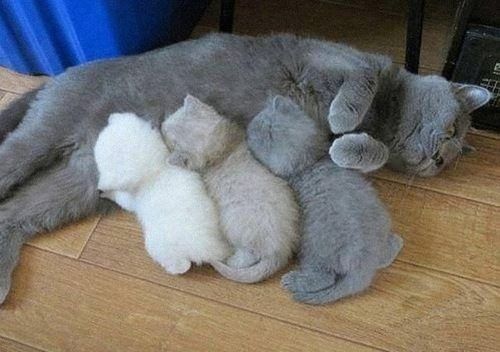 See yesterday's Links and Antidote du Jour here.