Health Experts Recommend Standing Up At Desk, Leaving Office, Never Coming Back Onion (martha r)
6 charts that show renewable energy is getting cheaper Grist (furzy mouse)
Why Geoengineering is "Untested and Untestable" Naomi Klein (martha r)
Researcher responds to study claims that cancer risk is a matter of luck MedicalXpress (Robert M)
Robot to probe melted Fukushima reactor Japan Times (furzy mouse). It's taken them this long to figure out how to do this? This is essentially greatly scaled up technology of the sort Olympus uses in surgeries: snaking miniaturized cameras through veins, for instance. Or were they assuming they could get the Yakuza to round up homeless people who'd wear hazmat suits to do the job and not tell them the protection wasn't anywhere near good enough?
'Uncertain Radiological Threat': US Navy Sailors Search for Justice after Fukushima Mission Der Spiegel. Glenn F: "It appears that the German newspaper cares more about our military personnel's plight than our own MSM."
Europeople EUObserver (Swedish Lex)
Los Indignados to Podemos: The Making of a Party Real News Network
Grexit?
Syraqistan
Muslim clerics lash out against Islamic State Japan Today (furzy mouse)

Houthi Rebels Take Over Yemen's Government Wall Street Journal

Yes, ISIS Burned a Man Alive: White Americans Did the Same Thing to Black People by the Thousands Daily Kos
Ukraine/Russia
Merkel-Hollande mission ends with promise of more talks Financial Times
Obamacare
Introducing Obamcare Lite: What the new GOP health reform 'alternative' really tells us Washington Post (furzy mouse)

SCOTUS at the Front Lines of a Partisan War in Obamacare Case Taegan Goddard (furzy mouse)
How 'No Nukes' Obama Learned to Stop Worrying and Love the Bomb Daily Beast
Critics pounce after Obama talks Crusades, slavery at prayer breakfast Washington Post (furzy mouse). "Offensive to Christians"? Since when did the clearly dominant religion in the US get such a glass jaw?
TurboTax resumes processing state returns after fraud reports prompt halt Washington Post
Oh Sweet Irony: Walker Caught Lying About Removing "Search For Truth" from UW Mission Statement Daily Kos (furzy mouse)
Cuomo Officials Directed State Loan To Cuomo Donor At Center of Corruption Probe David Sirota, International Business Times
Kansas To Issue Bonds and Invest Proceeds to Boost Pension Returns Wall Street Journal. Great. Playing amateur hedge fund.
When Toddlers Kill Selves with Guns in Florida—Guess Which Color Gun Owners Get Arrested Alternet
Troubled overhaul of NYC's 911 system $700 million over budget: WSJ Reuters (EM)
Protesters Target Municipal Court In St. Louis Suburb That Survives On Traffic Tickets Huffington Post (martha r)
Ferguson Movement Connects With Black Godfather Of Silicon Valley As He Talks About His Passion For Technology, Education, And Racial Justice Hands Up United (martha r)
U.S. judge urges settlement in transvaginal mesh lawsuits Reuters (EM)
Go digital by all means, but don't bring the venture capitalists in to do it Guardian (david r)
Oil
Low oil prices have yet to rattle North Dakota small businesses Reuters (EM)
Four signs of the improving U.S. jobs situation Pew (martha r)
I was wrong about private equity reform Dan Primack, Fortune. Primack is THE lead beat writer on private equity. This is almost like Andrew Ross Sorkin admitting he was wrong. We see way too little of this sort of public recanting, and good for Dan for being willing to do it.
Pathetic Regulators Watch
SEC, Big Four Accounting Firms in China Settle Dispute Wall Street Journal. Adrien: "I am sure they spend more money on their counsel. It has to be over four long years..and then they have 4 years to get their house in order…"

Pension Funds Criticize Transparency at KKR Wall Street Journal. Notice the inadequate disclosure. Guaranteed the SEC will do nada.
Class Warfare
40 Years of Economic Policy in One Chart Mike Whitney, Counterpunch (Carol B). We've featured that chart regularly, but it can't be emphasized enough.

Only 20% are Middle-Class, Most Don't Come Close Economic Populist
Antidote du jour: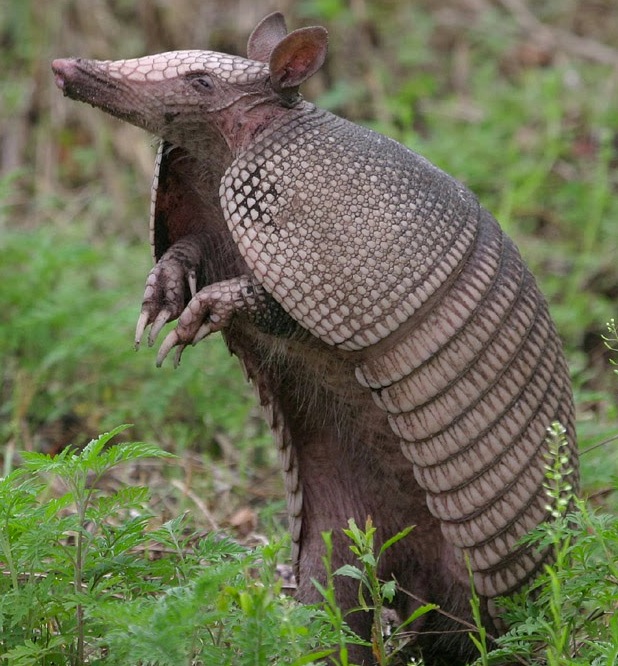 And a bonus video:
See yesterday's Links and Antidote du Jour here.