By Lambert Strether of Corrente.
2016
NBC/WSJ poll: Clinton's viewed as more of a "change" candidate than Jebbie [NBC].
Clinton to have hiring spree for Iowa staffers April 1, signaling campaign launch [Guardian].
Clinton Email
Donors unfazed [Reuters].

Clinton to address email issue right after Water Cooler deadline [Reuters]. Aaaugh!

Clinton email timeline [WaPo].

Obama mailed Clinton at her private address [Reuters]. The one he didn't know about…

"I think her silence is the real scandal of her campaign so far…. The nation's looking for another leader, not an actor — we've already had one of those" [Will Bunch, Philadelphia Inquirer].

"All of this behind-the-scenes agita is the result of Democrats putting every egg they have in the Clinton basket. The reality is that there isn't a plan B" [WaPo]. Actually, there is exactly one egg in the Clinton basket: Clinton. The Democrats have, not a thin bench, but no bench.

"Special government employee" sytem allowed Clinton political allies to simultaneously work for State and keep their private jobs [WaPo]. Legalized Flexianism! The Republicans are, and quite naturally, seeking Clinton email about this.

Charlie Cook: "The 2016 election will have a lot of moving parts, and its outcome remains an enormous question, but this email business is pretty insignificant in the scheme of things" [National Journal]. Seems about right.
Paul Ryan isn't running for President because he doesn't want to steal attention from a documentary he made about poor people [Yahoo News]. Oh. OK.
WSJ/NBC poll on Republican candidates: Rubio, Walker, Huckabee, Bush, with handy chart [Wall Street Journal]. And Christie is toast.
Establishment
Jebbie kept oil rigs away from Florida coasts [Politico].

Jebbie on net neutrality: "The idea of regulating access to the internet with a 1934 law is one of the craziest ideas I've ever heard" [The Verge].
Principled Insurgents
Rand Paul to introduce a medical marijuana bill [Reuters]. Weak. A libertarian, and Paul doesn't go for full legalization?

Walker: "[To beat Clinton,] you need a fresh new face with big bold ideas from outside of Washington" [HuffPo]. Well, Florida's outside Washington, at least…
Clown Car
Ted Cruz does not pay well with others [Bloomberg]. It's a "character issue."
What would David Broder think of the 2016 campaign? [WaPo]. Our famously free press: Sycophantic even to a dead man. You'd think Broder was David Carr. He wasn't.
Interview with strange bedfellows Ralph Nader and American Conservative's Daniel McCarthy [Op-Ed News].
Linking small contributions to actual Congressional votes in software [WaPo]. I have to say that I'd rather reinvent democracy entirely than enable the little people to buy votes, too.
The Hill
The headline: "Tom Cotton Says Republicans Are Not Traitors for Letter to Iran" [Bloomberg]. The kind of headline your PR person never wants to see…
Herd on the Street
Reactions to the Apple Watch launch [BBC]. Good; extensive.
Google Ventures looking in invest in companies that will slow aging, reverse disease, and extend life [Bloomberg]. "God promises eternal life. We can deliver it." –Philip K. Dick.
Who wants "cable" when you've got the Intertubes? [New York Times]. So unbundle those useless channels and rent the pipe….
Republicans introduces bill to roll back FCC decision on treating the Internet as a public utility [Slate].
Stats Watch
NFIB Small Business Optimism Index, February 15: Weather has no effect as index edges higher. Largest component: Jobs hard to fill [Bloomberg].
JOLTS, January 2015: "The number of job openings was the highest level since January 2001" [Bloomberg]. Separations and quits little changed.
America the Petrostate
So who cares if a "train bomb" blows up? The fire-fighting is just another externality! [David Dayen, Salon].
Drillers storing oil in the ground by drilling the wells, and not tapping them [Bloomberg].
Emanueldämmerung
Ogden & Fry poll of 1,020 likely voters: Rahm Emanuel 43.5%, Jesus "Chuy" Garcia 38%, 18% undecided [Chicago Sun-Times].
"The Rev. Jesse Jackson on Monday became the latest high-profile black leader in Chicago to throw their support behind Cook County Commissioner Jesús "Chuy" García in the city's mayoral runoff election" [In These Times].
Rahm collects $1.4 million from 8 (eight) wealthy donors [Chicago Tribune]. Ka-ching! Rahm has ten (10) times more cash than Garcia. Top Rahm donor and hedgie Ken Griffin was also a top donor to Republican Gov. Bruce Rauner. So he feels right at home with Rahm.
Key Rahm ally forecasts property tax increases to pay for "ballooning" city pensions [Chicago Tribune].
The headline: "Rahm Emanuel's Office Denies Mayor Screamed At Mental Health Advocates" [HuffPo]. Another headline your PR person never wants to see…
How Rahm gutted city funding for Project Onward, a very successful art studio for special needs adults [Chicago Now]. Maybe because they were "f*cking retarded"? (And "Tiny Dancer." Snicker.)
"[A friend] announced at a dinner party I attended that she was seriously considering a primary vote for Garcia. A dumbfounded developer at the table, a Rahm man who's put plenty of money where his mouth is, told her she was nuts" [Chicago Reader]. Wow, a developer. Clearly a person of stature.
Obama and Rahm turn the Presidential library into a political football, suggesting if Garcia gets elected, Chicago will lose the library [ABC]. And so what, say I. I had no idea that parks that Rahm proposes to slice chunks off for Obama's gilded pleasure dome, besides being in black neighborhoods, were designed by Frederick Law Olmsted [Sun-Times]. I mean, it's not often you get to kick the base and desecrate public art. It's a two-fer!
Black Injustice Tipping Point
To make any difference, the recommendations in the Ferguson Commmission's report will have to be adopted by the dozens of tiny municipalities that make up greater St Louis [St Louis Public Radio].
"Obama's Ferguson Commission a Joke: Why Liberal Proposals and "Solutions" Don't Cut It" [Black Agenda Report]. Correct, as usual.
News of the Wired
* * *
Readers, feel free to contact me with (a) links, and even better (b) sources I should curate regularly, and (c) to find out how to send me images of plants. Vegetables are fine! Fungi are deemed to be honorary plants! See the previous Water Cooler (with plant) here. And here's today's plant, the second of, er, Miscellaneous Week* (MR):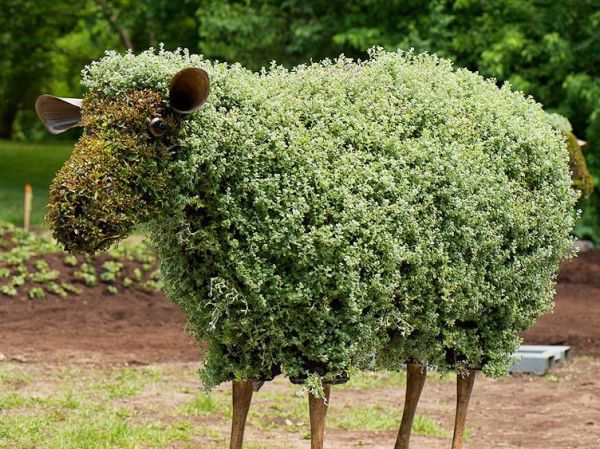 If you enjoy Water Cooler, please consider tipping and click the hat. It's the heating season!
* My concept was "Humorous Vegetables Week" (a Terry Pratchett reference) but the only submission was, well, not suitable for a family blog. So maybe that was not such a good idea. I wonder what would have been better?
Talk amongst yourselves!