Germany court orders measles sceptic to pay 100,000 euros BBC
How one perfume company misled scientists into believing in human sex pheromones Vox
Internet providers ordered to stop hiding the true size of monthly bills ars technica (Carol B)
Man v machine (again) Financial Times (David L)
Melting sea ice will probably hit the US harder than anywhere else Business Insider (David L)
Ever-Expanding Debt Bubbles in China and India C.P. Chandrasekhar and Jayati Ghosh,
Thai Junta Seems Ready to Put Elections Off Longer Council on Foreign Relations (furzy mouse)
U.S. drone strike in Somalia said to kill organizer of Kenyan mall attack MarketWatch (furzy mouse)
Investors pile into eurozone shares Financial Times
Grexit?
EU executive warns of Grexit 'catastrophe', urges euro solidarity Reuters (Nikki)

Roubini Greek Doom Scenario's So Bad It May Keep the Euro Intact Bloomberg

Greece's Yanis Varoufakis Paris Match Photoshoot: Twitter Reacts WSJ Real Time Brussels

Is Greece Planning to Print Energy? Allan Stromfeldt Chris­tensen. A bit hyperbolic at points, but focuses on energy as a generally-ingored practical impediment to the idea of a Grexit.

Βαρουφάκης – Στράτου: Η φωτογράφιση σε μεγάλο γαλλικό περιοδικό που προκαλεί αντιδράσεις Fay'sBook (Greece). The Paris Match article in Greek, with the photos (the photos are what trigger reactions). Reader Dimitri: "Tragic….while Athens burns."
Gerry Adams, and the burden of the living The Week. (Mark Ames, via bob)
Ukraine/Russia
Russia in a spin as its main man goes missing Financial Times

Putin spokesman denies baby rumours Agence France Presse
Syraquistan
Americans 'Fighting ISIS' Are Just Props The Daily Beast (furzy mouse)

THE AL QAEDA FILES: BIN LADEN DOCUMENTS REVEAL A STRUGGLING ORGANIZATION Intercept
Imperial Collapse Watch
Without Getting Into History Corey Robin (martha r). If you haven't seen this clip (Glenn Greenwald also flagged it), you must.

2015 Worldwide Threat Assessment of the US Intelligence Community Senate Armed Services Committee. WB: "DNI Finally Admits Cyber Armageddon is Bunk: The likelihood of a catastrophic attack from any particular actor is remote at this time. Rather than a 'Cyber Armageddon' scenario that debilitates the entire US infrastructure, we envision something different. We foresee an ongoing series of low-to-moderate level cyber attacks from a variety of sources over time, which will impose cumulative costs on US economic competitiveness and national security"
Some Clinton Emails at State Department Could Be Lost New York Times
Why Hillary Clinton's cyber life is an issue Financial Times
Bernie Sanders is increasingly iffy on running for president — and the reason is thoroughly depressing Salon (martha r)
Feds Knew About Medicare Advantage Overcharges Years Ago NPR (furzy mouse)
CA Supreme Court Erred When It Struck the 'Overturn Citizens United' Initiative (Prop 49) from 2014 Ballot: Court Brief BradBlog (martha r)
California only has about year of water left Business Insider (David L)
Teenager charged in fatal shooting of Iraqi immigrant in Dallas Reuters (EM)
Black Injustice Tipping Point
Rudy Giuliani blames Obama for shooting of police officers in Ferguson Guardian (furzy mouse)

Edits to Wikipedia pages on Bell, Garner, Diallo traced to 1 Police Plaza Capital New York (martha r). Tacky and defensive.
Woman in Silicon Valley bias suit faces tough jury questions Reuters (EM)
Fed
Not clear why Fed in rush to tighten, Sufi says MarketWatch (furzy mouse)
Commodities Fall to 12-Year Low as Dollar Rises Amid Surplus Bloomberg
IEA warns of more oil price volatility Financial Times
Billions fly out Dow and Nasdaq-100 funds even in a bull market MarketWatch (furzy mouse)
Class Warfare
Abandoned America – An Autopsy of the American Dream Matthew Christopher (Chuck L)
Antidote du jour: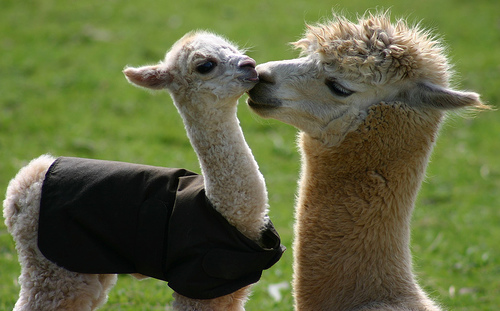 See yesterday's Links and Antidote du Jour here.