Tardigrades are so tough, they can survive outer space BBC (furzy mouse)
Don't forget to mention climate change Columbia Journalism Review
There are too many scientific studies, says scientific study CNET (furzy mouse)
Fukushima Radiation Found in Sample of Green Tea from Japan EcoWatch. I've no longer been buying unagi from my Japanese grocery store, since it comes from Japan, and have similarly given up on hijiki (a seaweed).
Tell the FDA: Ban Monsanto's artificial growth hormone in milk CREDO
Krugman Is Told to Read More, Write Less, by Swedish Riksbanker Bloomberg. A spat between economists! Looks like Krugman has the better argument.
Is It Time for the Jews to Leave Europe? Atlantic (furzy mouse)
France at war with alternative medias Vineyard of the Saker
Grexit?
Germany and Greece should look to Goethe to resolve their standoff Guardian

Did Greek Minister Varoufakis Show Germany the 'Stinkefinger'? Reuters
Ukraine/Russia
Putin dismisses 'gossip' over absence Financial Times
Big protests in Brazil demand President Rousseff's impeachment BBC (Ryan)
Brazilian protesters are calling for something downright scary Business Insider (Ryan)
Fifty Lashes and Hobson's Choice, Argentina Edition Credit Slips. A few days old but still important. Judge Griesa is completely mad.
Syraqistan
Imperial Collapse Watch
Europeans defy US to join China-led bank Financial Times

From Pol Pot to ISIS CounterPunch
Big Brother is Watching You Watch
'Is It Compromised?' Is the Wrong Question uncomputing (bob). Important.

Skyfii's Wi-Fi watching you shop in Westfield Sydney Morning Herald (EM). I've been in that shopping center, as I bet pretty much everyone who lives in Sydney as some point.

Sharing and the IoT? Patrick Durusau. Agreed, plus those nagging devices will rely on current medical knowledge, which is generally piss poor. How often have diet and exercise advice changed over the last two decades? And what about our modern programmed sleep patterns, versus the historical, and presumably natural, first and second sleep?
Hillary's Email Defense Is Laughable Politico
White House office to delete its FOIA regulations USA Today (DF)
Jeb's Anti-Muslim, Anti-Gay New Hire Daily Beast
Buzzfeed's Partnership With Koch Brothers Under Fire DSWright, Firedoglake (furzy mouse)
House Republican Budget Overhauls Medicare and Repeals the Health Law New York Times
Private Contractor "Deliberately Ignored Medical Needs" of Kentucky Inmate: Lawsuit Brian Sonenstein, Firedogelake (furzy mouse)
U.S. may impose tougher curbs to contain bird flu in Arkansas Reuters (EM)
Chris Christie Officials Sent Pension Money To Subsidiary of Donor's Foreign Firm David Sirota, International Business Times
Boston gets most winter snow in its recorded history – 108.6 inches Reuters (EM)
Pension funding up, but still way short CNBC (furzy mouse)
How Scary Is the Bond Market? Robert Shiller, Project Syndicate (David L)
Currency swings cost U.S. corporates $18.66 billion in fourth quarter: study Reuters
Would-Be Financial Whiz Is Charged With Stealing From Investors Wall Street Journal
Wall Street's trillion dollar money managers are under threat from a new breed of low-cost advisers Business Insider
Failed by Law and Courts, Troops Come Home to Repossessions New York Times. Appalling.
Class Warfare
Real estate needs further regulation Washington Square News. Bob H: "More on the Clintons' donor Wang."

Finland, Home of the $103,000 Speeding Ticket Atlantic (Chuck L)
Antidote du jour. Martha r insists that this is real and not posed.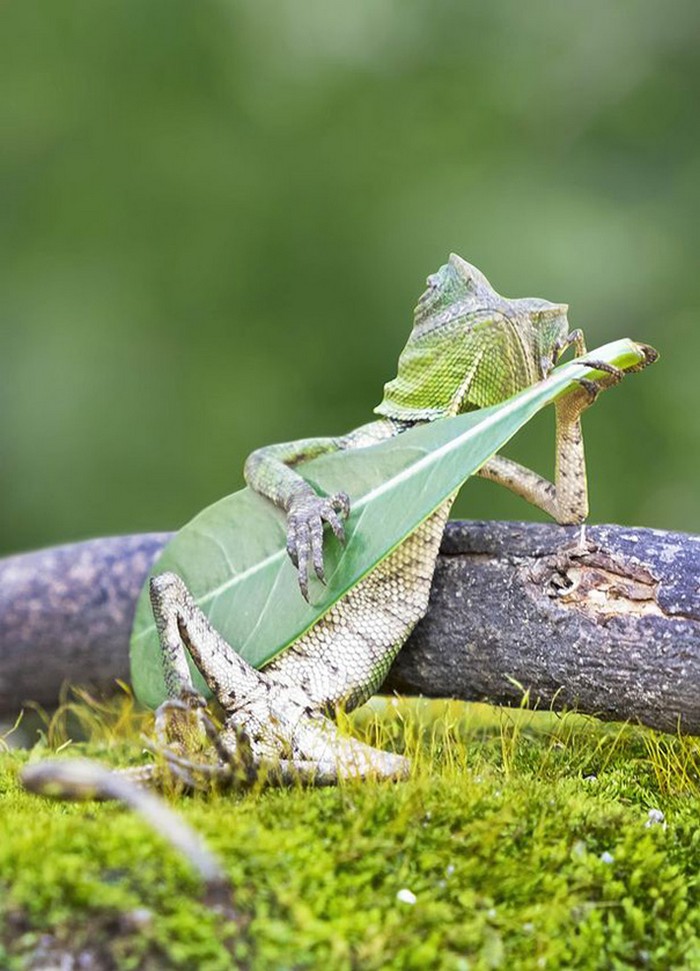 See yesterday's Links and Antidote du Jour here.