South Carolina to California: Cat Found 2 Years, 2,000 Miles Later Newmax (EM)
DRM; Or How To Make 30,000-Hour LED Bulbs 'Last' Only One Month Techdirt (Chuck L)
Rangers' new deep-fried food-only stand to feature Fried S'mOreo Sportress of Blogitude (EM). Only in America…
SCREENS MAY BE TERRIBLE FOR YOU, AND NOW WE KNOW WHY Wired (EM)
Big Data shocker: Over 6 million Americans have reached the age of 112 Register (Chuck L)
The myopia boom Nature (EM)
An Influential Voice Slams U.S. Handling of New China-Led Infrastructure Bank WSJ China Real Time Report
The 'Juncker plan' does not offer a genuine route to boosting the Eurozone's recovery EUROPP
ECB Says Asset-Purchase Program Has Eased Eurozone Conditions Wall Street Journal
Grexit?
Parliament adopts new anti-poverty law Agence France-Presse (mpr). This is the first good political move the Greeks have made in the last few weeks. Yes, they are really asking for it by flagrantly violating the memorandum of February, which clearly states no unilateral measures that have budgetary impact over the next four months. But the Eurocrats will look like utter idiots to make an issue of this, since there was a general agreement that Greece would be allowed to budget in humanitarian relief. And I believe it was elsewhere reported that this bill was all of 200 million euros in spending.

EU to tell Greece time, patience running out Reuters

Greece and creditors fight before summit Financial Times

Greece: Phase Two Jacobin (ohmyheck)

Varoufakis und der Finger: Ist der "Stinkefinger" gefälscht? FAZ. So the video may indeed have been faked. Watch the German media get tied up in knots debating whether this confession is legit. I refused to link to it until I had to because the contretemps struck me as ridiculous. Even if true, so what if Varoufakis years ago had said the right Greek negotiating posture was to tell Germany to fuck off? That is pretty much their position now, with much more diplomatic veneer put on it to make the message go down a little better. And the German press has regularly been demonizing Greece and Greeks for years. Can Germans not take what they so freely dish out?
Sweden Pushes Rates Further Below Zero Wall Street Journal
French Parliament Debates Weight Standards for Fashion Models New York Times
Syraqistan
US slams Netanyahu's 'divisive rhetoric' Financial Times
Big Brother is Watching You Watch
Texas Lawmaker Wants To Make It Illegal To Film Cops From Less Than 25 Feet Away Techdirt (Chuck L). In the "you can't watch back" category.
State Department Is Asked to Explain Handling of Hillary Clinton's Emails New York Times
House Republican budget: There's a mysterious $1.1 trillion in spending cuts in the House GOP's budget Washington Post (EM)
Blue Shield of California loses state tax-exempt status; health insurer has big cash stockpile Green Field Reporter (EM)
Black Injustice Tipping Point
UVA Students Plan Protest Over Alleged Police Brutality Against Black Student Bloomberg
Fed
KLEINER KEEPS TRYING TO BUTCHER PAO'S CLAIMS Wired
OTC derivative rules delayed for 9 months Financial Times
Top Wall Street Lawyer Slams Regulatory Environment Wall Street Journal. You really must read this but not within close proximity of having eaten. Cohen is surprised and unhappy that banks and regulators no longer play happily in the sandbox any more? Pray tell, where exactly was he during the global financial crisis when we got the results of all that collegiality? And does it not occur to him that things are now confrontational because his clients have gotten used to having their own way, which includes breaking a lot of rules, and are now mad that this is no longer on?
Class Warfare
Higher minimum wages are associated with greater financial well-being EUROPP

Target Is Raising Its Minimum Wage To $9 An Hour: Report Huffington Post

Starbucks Initiative on Race Relations Draws Attacks Online New York Times
Antidote du jour: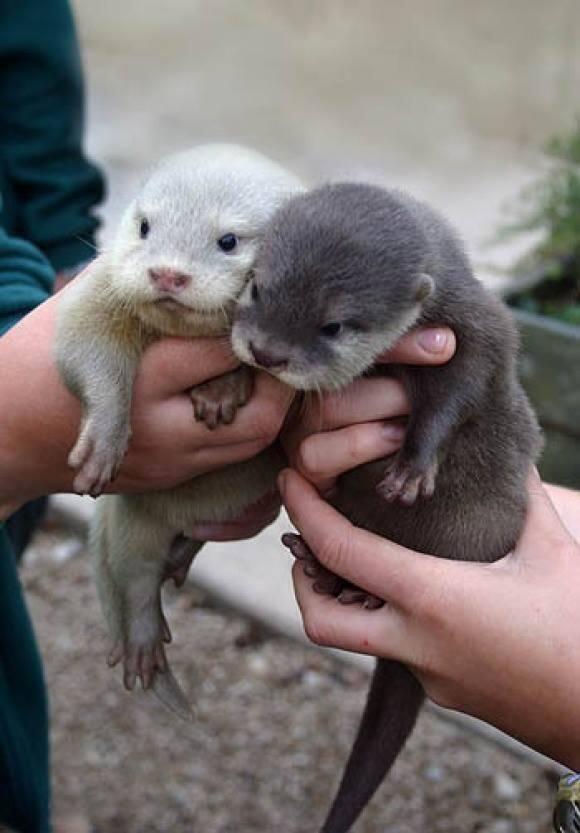 See yesterday's Links and Antidote du Jour here.