First tree seeds for Doomsday vault BBC (David L)
20-Year-Old Military Weather Satellite Explodes In Orbit Slashdot. Bob: "Military weather? 20 years old? 10 to 1 it was a nuke. All the nerds are claiming starwars."
Tea's benefits extend to old bones, Japanese researchers claim Japan Today (furzy mouse)
Lord Robert Winston says assisted dying will make elderly and 'fragile' patients feel obliged to kill themselves Independent (furzy mouse)
Meet Pierre Omidyar! A handy primer for new First Look hires Mark Ames, Pando (Nikki)
China's rate cut insufficient: investors expect more cuts and yuan devaluation Walter Kurtz
Australia's Mining Bust Turns Towns Into Ghost Towns; Expect Interest Rate "Shock and Awe" Michael Shedlock
Why the Rise of Fascism is Again the Issue Counterpunch (Incontinent Truth)
Eurozone Fiscal Policy – Still Not Getting It Simon Wren-Lewis, Social Europe
News Corp. Set to Rehire Rebekah Brooks, Acquitted Executive New York Times
Europe puts future at risk by playing safe Wolfgang Munchau, Financial Times
Grexit?
Greece is being forced into purgatory to save the euro Telegraph

Spanish PM: there is no anti-Athens 'axis' CNBC

Greece Not Such a Drag for Eurozone Wall Street Journal

Greek debt becoming less sustainable ekathimerini. "The agreement between the Greek government and its lenders, which was sanctioned by the Eurogroup last Tuesday, appears to be more of a respite and less of a sea change in the relationship between the two sides."

Greek reforms could prompt bailout payment in March, says Dijsselbloem ekathimerini
Austria imposes debt moratorium on Heta bad bank Reuters (furzy mouse)
Ukraine/Russia
Ukraine unofficially has 272 percent inflation Washington Post
Syraqistan
Kerry Is Pushing for Agreement in Iran Nuclear Talks New York Times

ISIS has threatened Twitter founder Jack Dorsey with death Business Insider (David L)

Kerry on defensive as Israel PM flies to US Financial Times
US high court case threatens independent electoral map drawers Associated Press (furzy mouse)
Big Brother is Watching You Watch
Internet privacy, funded by spooks: A brief history of the BBG Yasha Levine, Pando

Translated: THE WORLD GOVERNMENT How Silicon Valley controls our future — Fear and Technopanic Medium (furzy mouse) An annotated translation of sections of a Der Spiegel. FWIW, I find Der Spiegel closer to the mark than the critic/commentator.
Is Supreme Court's chief justice ready to take down ObamaCare? The Hill
Jesus García cannot save Chicago Ed Luce, Financial Times. Luce used to be Larry Summers' speechwriter. Need we say more?
Justice Department to Fault Ferguson Police, Seeing Racial Bias in Traffic Stops New York Times
Fed
Game On Tim Duy

Fed's Williams Sees Full U.S. Employment by Year End WSJ Economics

Tell the Federal Reserve board of governors: Retire Scott Alvarez Credo. Elizabeth Warren's shellacking is getting traction. Please sign!
US Will Never Gain Oil Market Crown Says IEA Head OilPrice
Corporate Borrowing Now Flows To Shareholders, Not Productive Investment: Study International Business Times. Duh, but glad to see it confirmed officially.
Stock markets: where have the good times gone? Financial Times. Important piece on the economics of major financial firms. One indicator in NYC consistent with their thesis: distress in the salon business.
Antidote du jour. This cat deserves some sardines: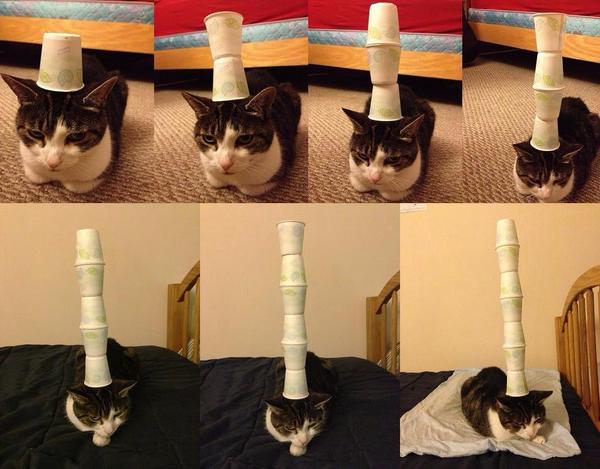 See yesterday's Links and Antidote du Jour here.