Review: 'Life of Cats' Spotlights a Centuries-Old Fascination in Japan New York Times
'Extinct' bird rediscovered: Last seen in 1941 Science Daily
Are smartphones making our children mentally ill? Telegraph (furzy mouse)
Climate denial is immoral, says head of US Episcopal Church: 'It is a very blind position' Raw Story (furzy mouse)
Slavery taints global supply of seafood Associated Press (Bob H)
Stop Making Us Guinea Pigs New York Times. Op-ed against Monsanto's Roundup.
Bitcoin's lien problem Izabella Kaminska, FTAlphaville. Important.
Banning Cash Stumbling and Mumbling
A new take on the gold standard? Michael Perelman
Currency concerns everywhere Reuters
New Signs of Slowdown in China's Manufacturing Sector Wall Street Journal
Biggest Wealth Fund Ready to Buy 'A Lot' of Asian Properties Bloomberg
Europe is waiting room full of the sick Financial Times
Grexit?
Ukraine/Russia
Syraqistan
Big Brother is Watching You Watch
US tech giants face fresh Europe fight Financial Times
Google Makes Most of Close Ties to White House Wall Street Journal
It's Not Too Late: Save Democracy By Amending the Constitution Nation (Carla R)
Why the Supreme Court Might Actually Rule Against the Corporate Interest Dave Dayen, New Republic. OMG, Scalia might be on the right side of an issue!
Bipartisan Deal on Health Care Issues Hits a Snag Among Senate Democrats New York Times
U.S. Congress Clears Deck for Pension Decimation PEU Report
'What have you actually accomplished?': Megyn Kelly pushes Ted Cruz on his record Raw Story (furzy mouse)
Pennsylvania Cop Charged with Homicide After Shooting Unarmed Man Gawker. The cop charged is a woman.
Ars Technica has obtained Oakland's entire license plate reader database The Verge
Oil
Low returns drag down US shale industry Financial Times
Dismal Scientists
Not even Paul Krugman is a real Keynesian Boston Globe

Messed-Up Macro Robert Skidelsky, Project Syndicate
Fed's Bullard sees roaring boom for US economy, but nasty shock for markets Ambrose Evans-Pritchard, Telegraph
Shadow Banking System Shows Signs of Stabilizing After Collapse Bloomberg
Class Warfare
The Capitalist Takeover of Higher Education Counterpunch

9 Billionaires Are About to Remake New York's Public Schools—Here's Their Story The Nation. From last week, still germane.
Antidote du jour. Andrea: ulls wind dancing over the impromptu Alps of the shoreline point in NE whaling town, whete they had nowhere else to dump the snow!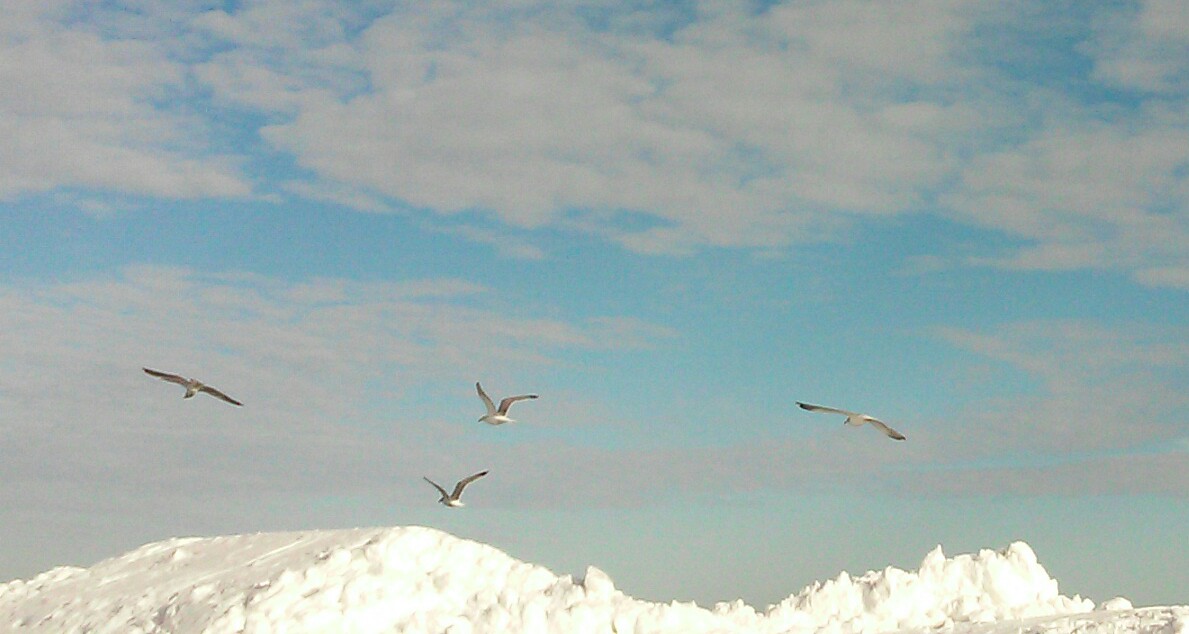 See yesterday's Links and Antidote du Jour here.